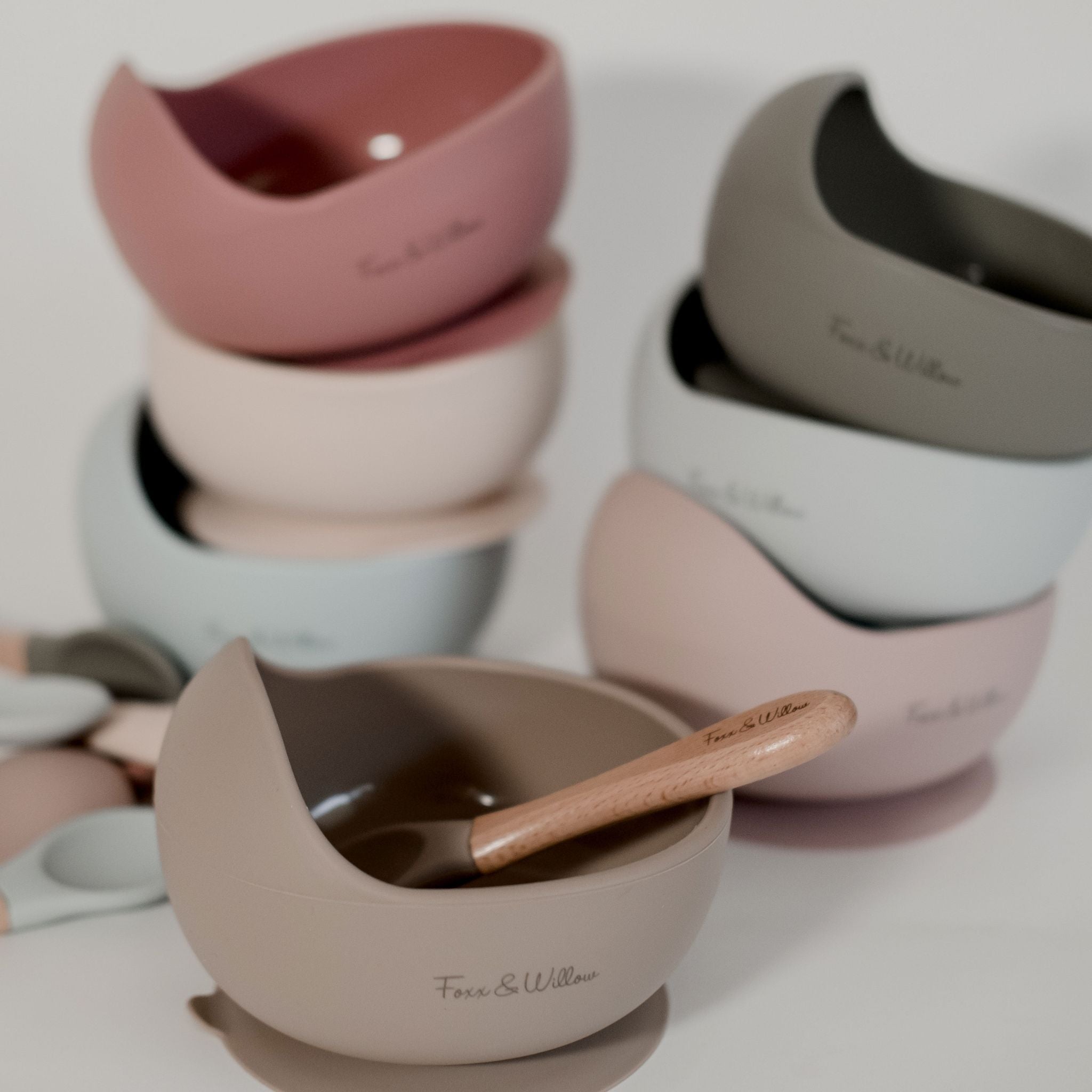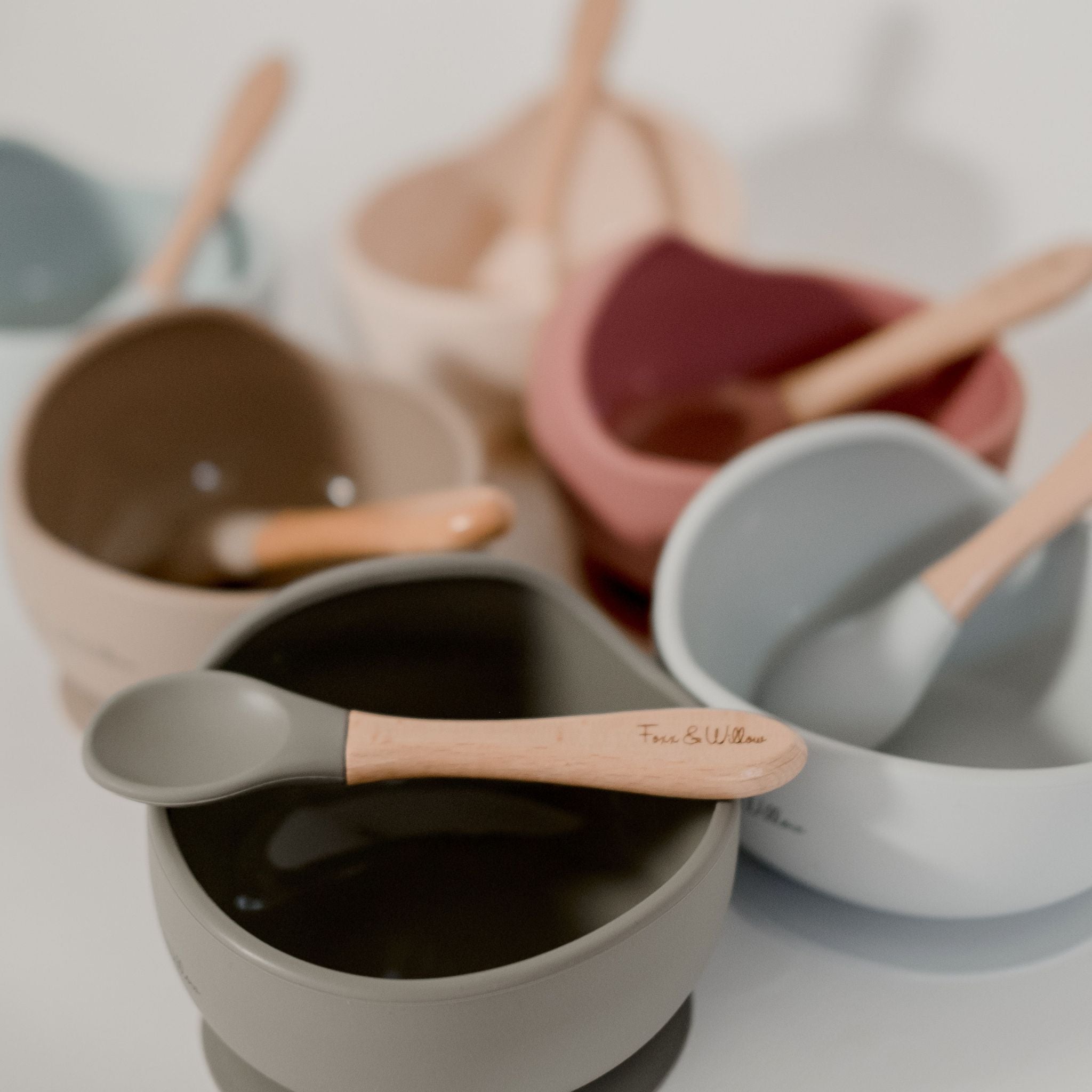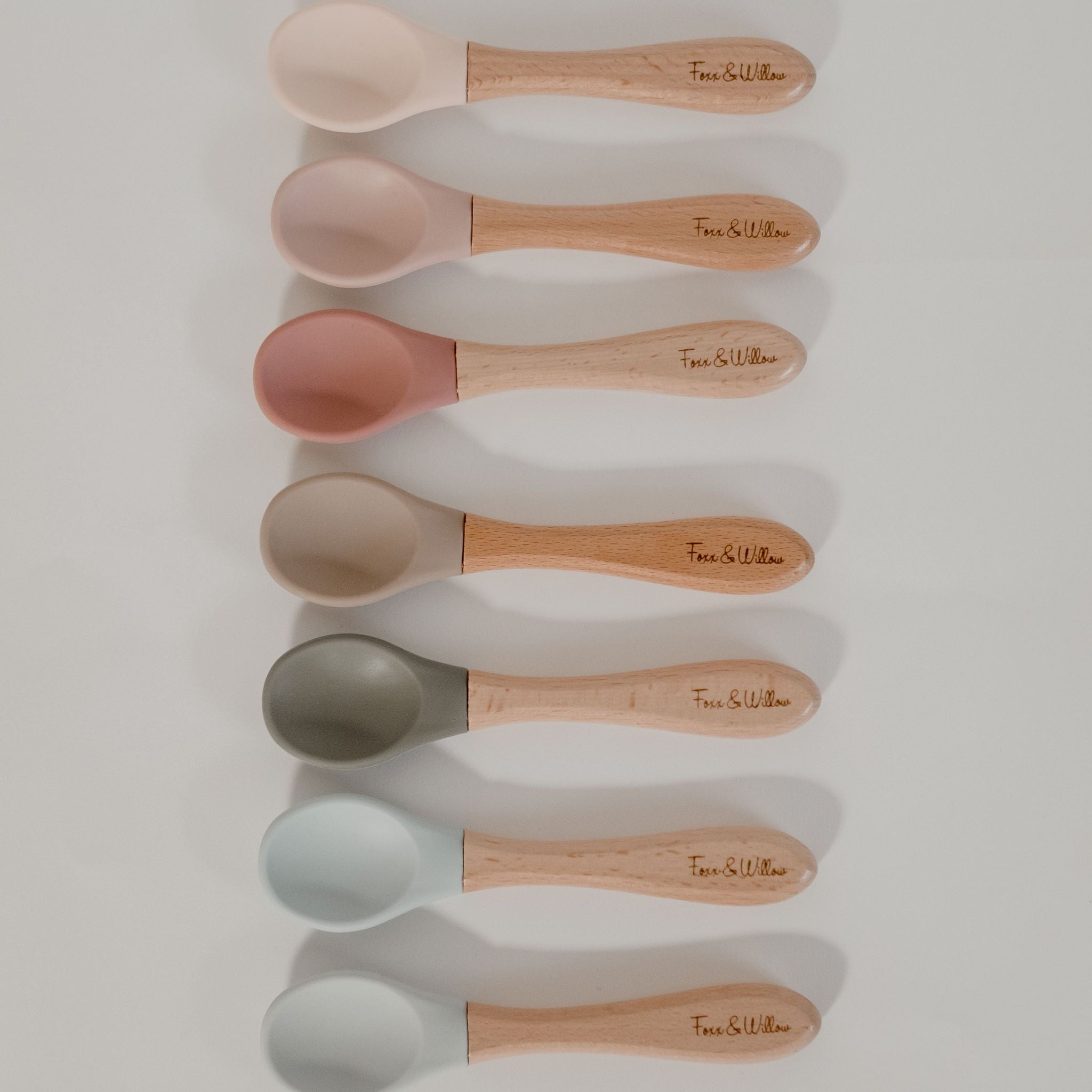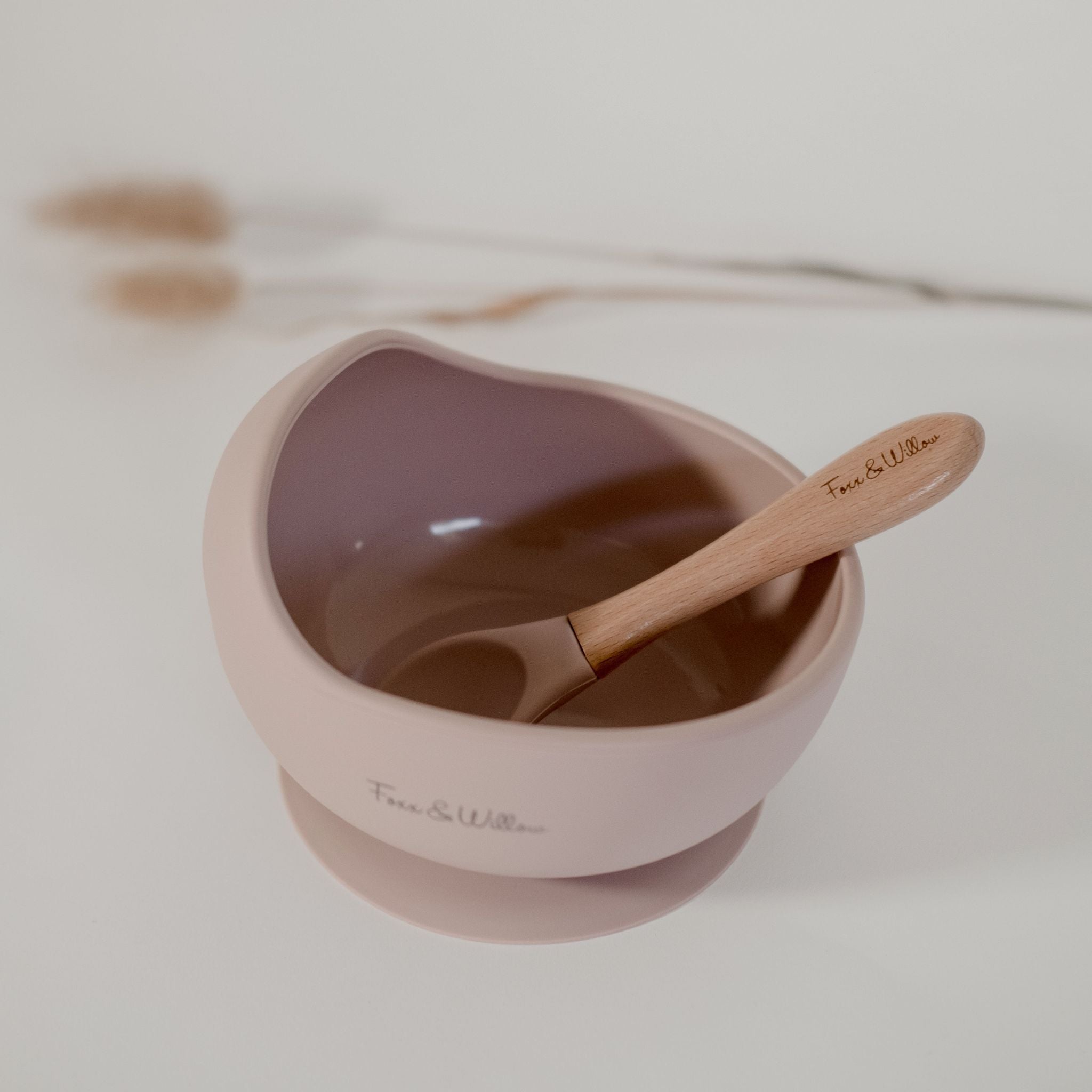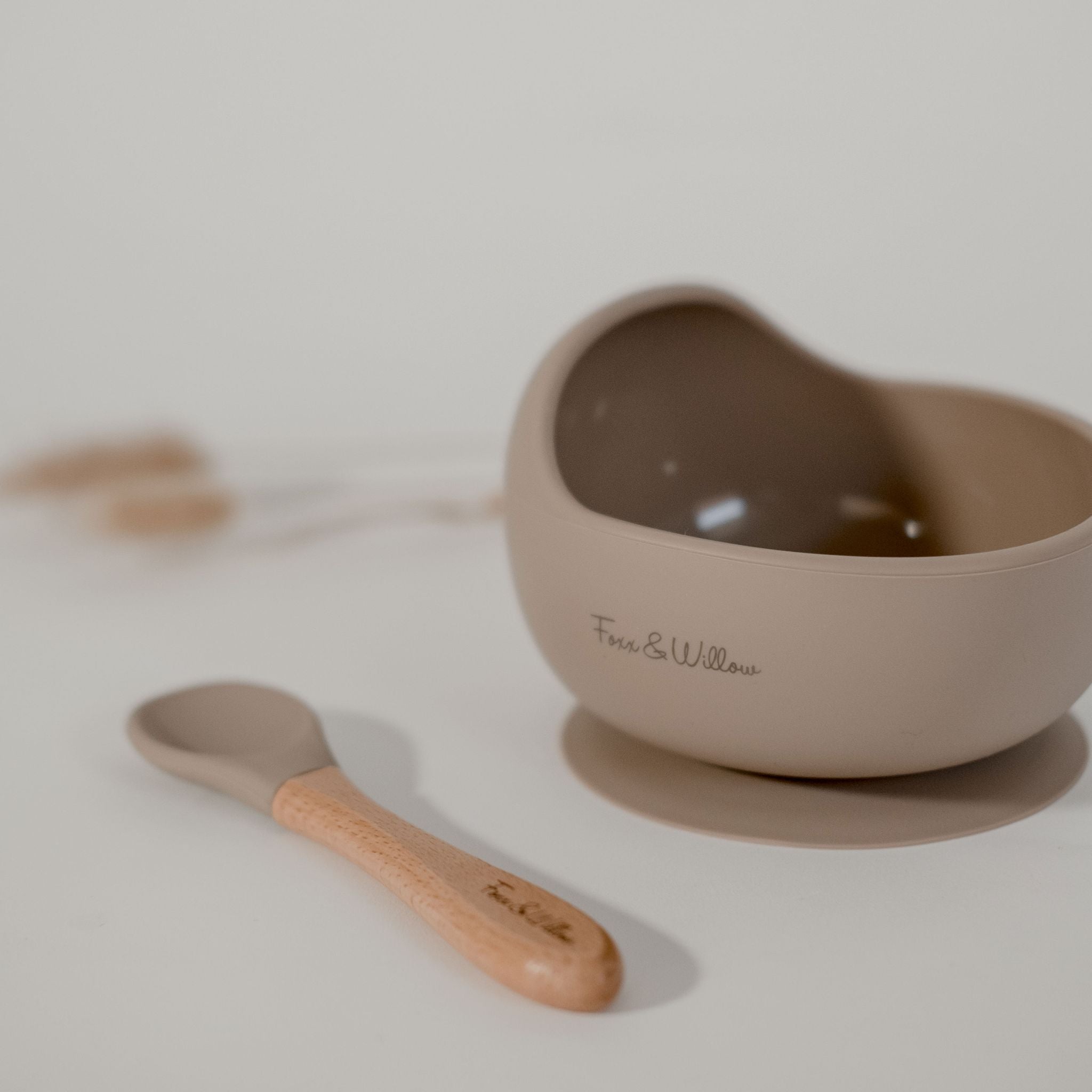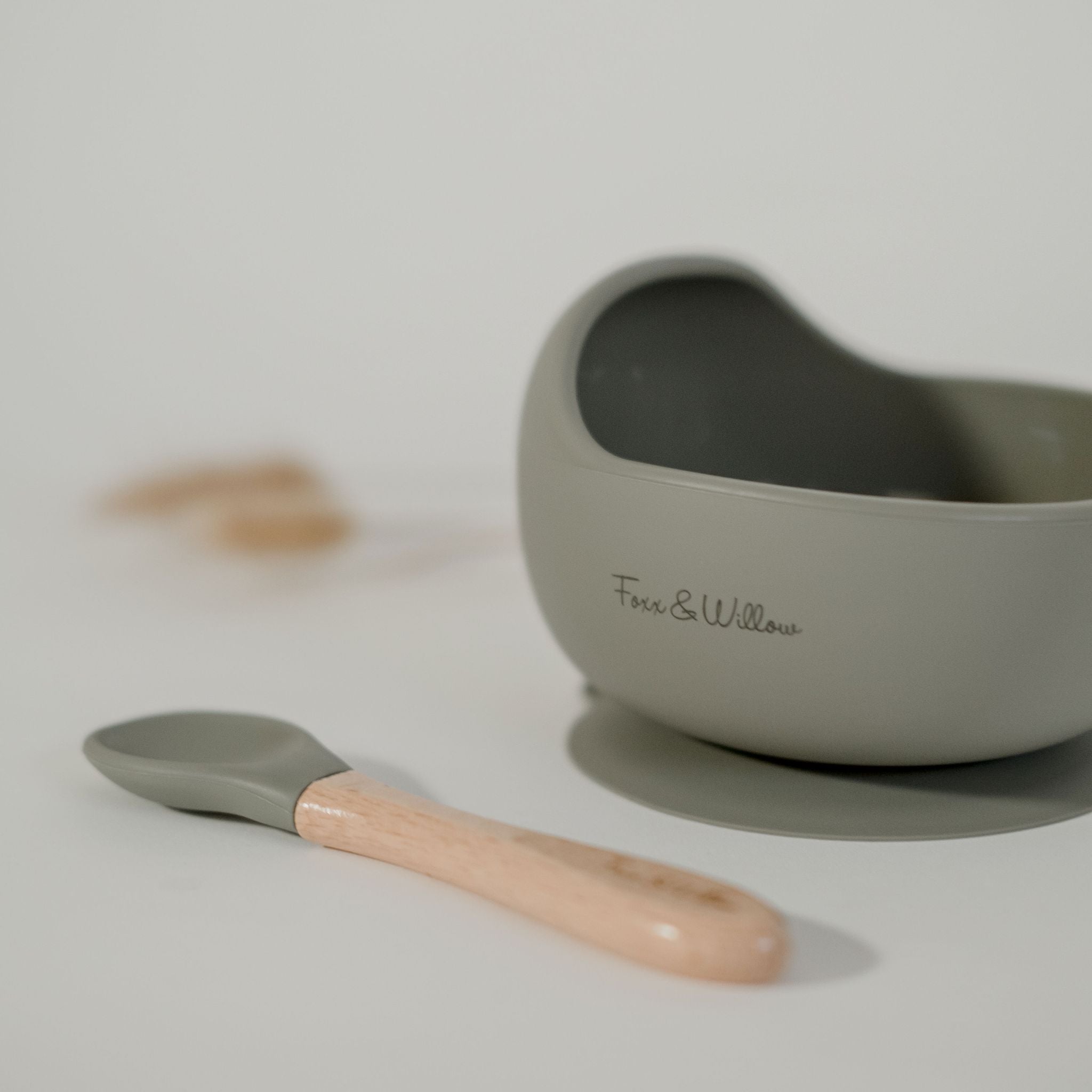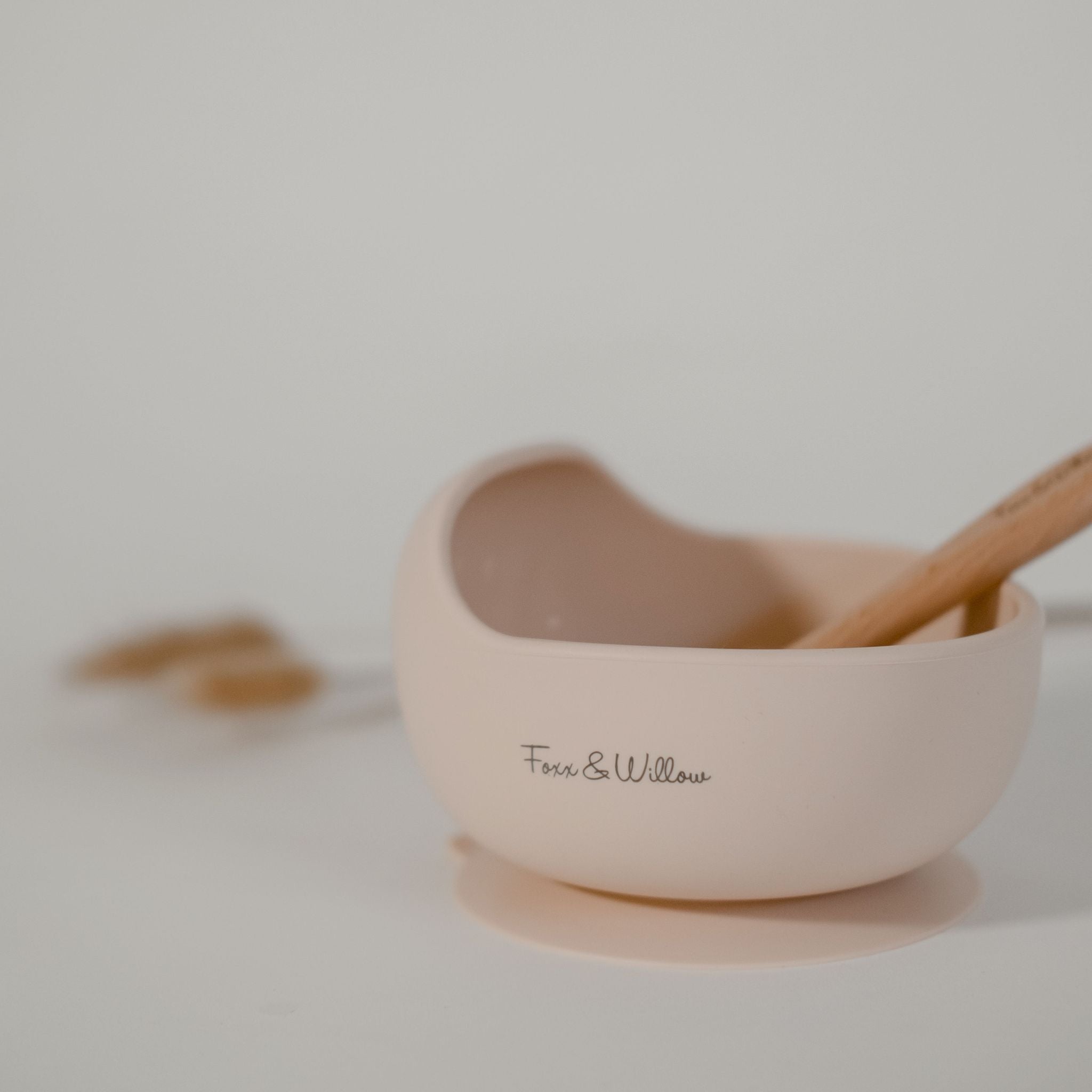 Our all silicone bowls come with a matching silicone + wood spoon in beautiful colours you're sure to love.
But, what is fabulous about these bowls?
They are
Made from high quality, food grade, BPA free silicone that is dishwasher safe and microwaveable. YES!

Full silicone suction base for extra sticking and less spilling

Purpose design to help littlies scoop up the food 

Currently available in 7 fabulous colours 

A new colour is coming SOON!!
How to use the bowl:
Clean surface to prepare for bowl application (This is imperative. The bowl won't stick to a surface that is not clean and dry)
Apply bowl to surface by pressing down on the bowl including centre, check suction.
To remove bowl simply lift the edge of the suction base on the easy lift tab.
How to care for your bowl + spoon:
Your bowl is safe to clean in warm/hot soapy water or top shelf of the dishwasher.
As your spoon has a wooden handle it requires extra care. Avoid submerging into water, simply clean the silicone in soapy water and wipe down handle. Allow to air dry.
We recommend applying a coconut oil regularly to the wooden handle.
Disclaimer: Product colour may vary due to photographic lighting sources.