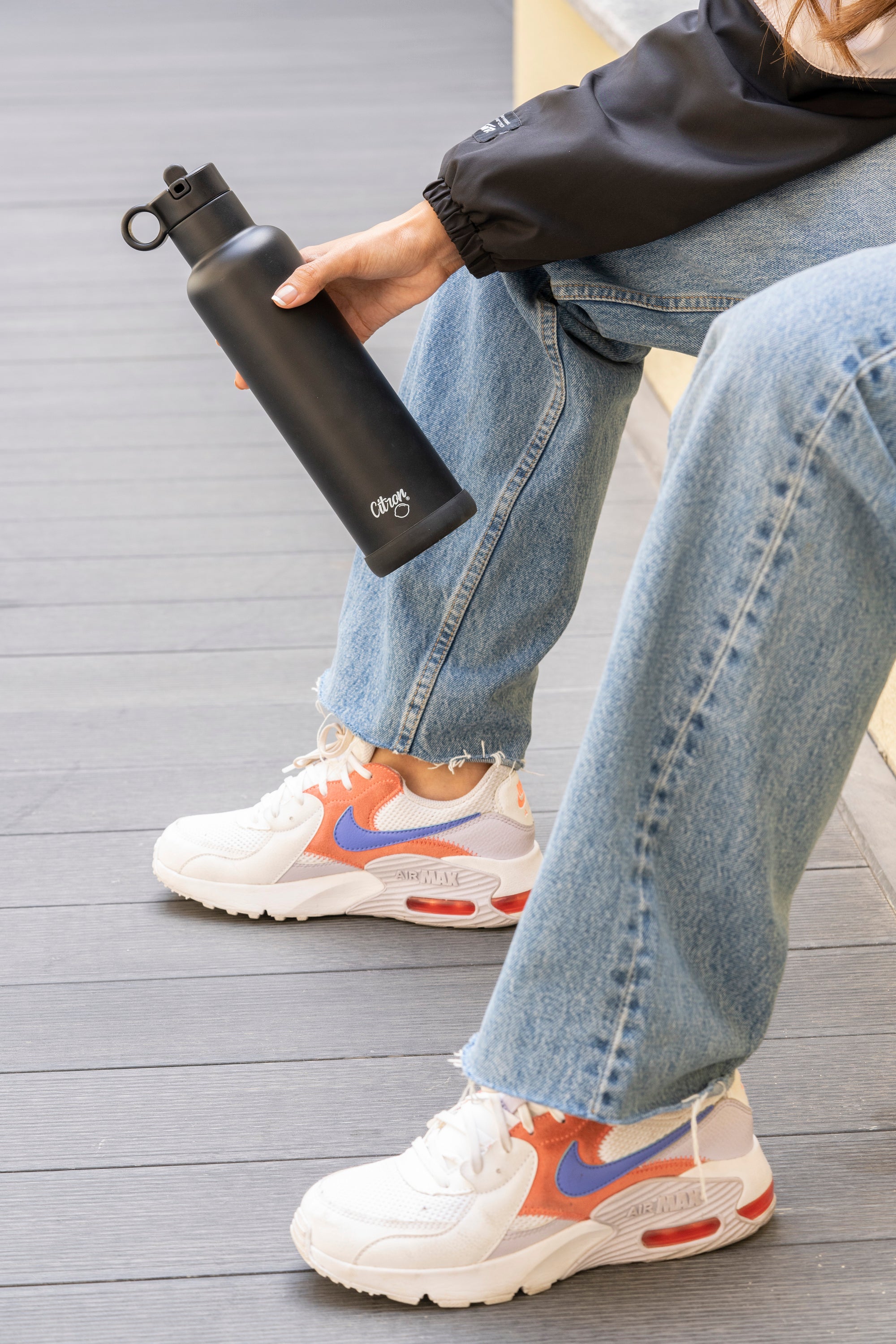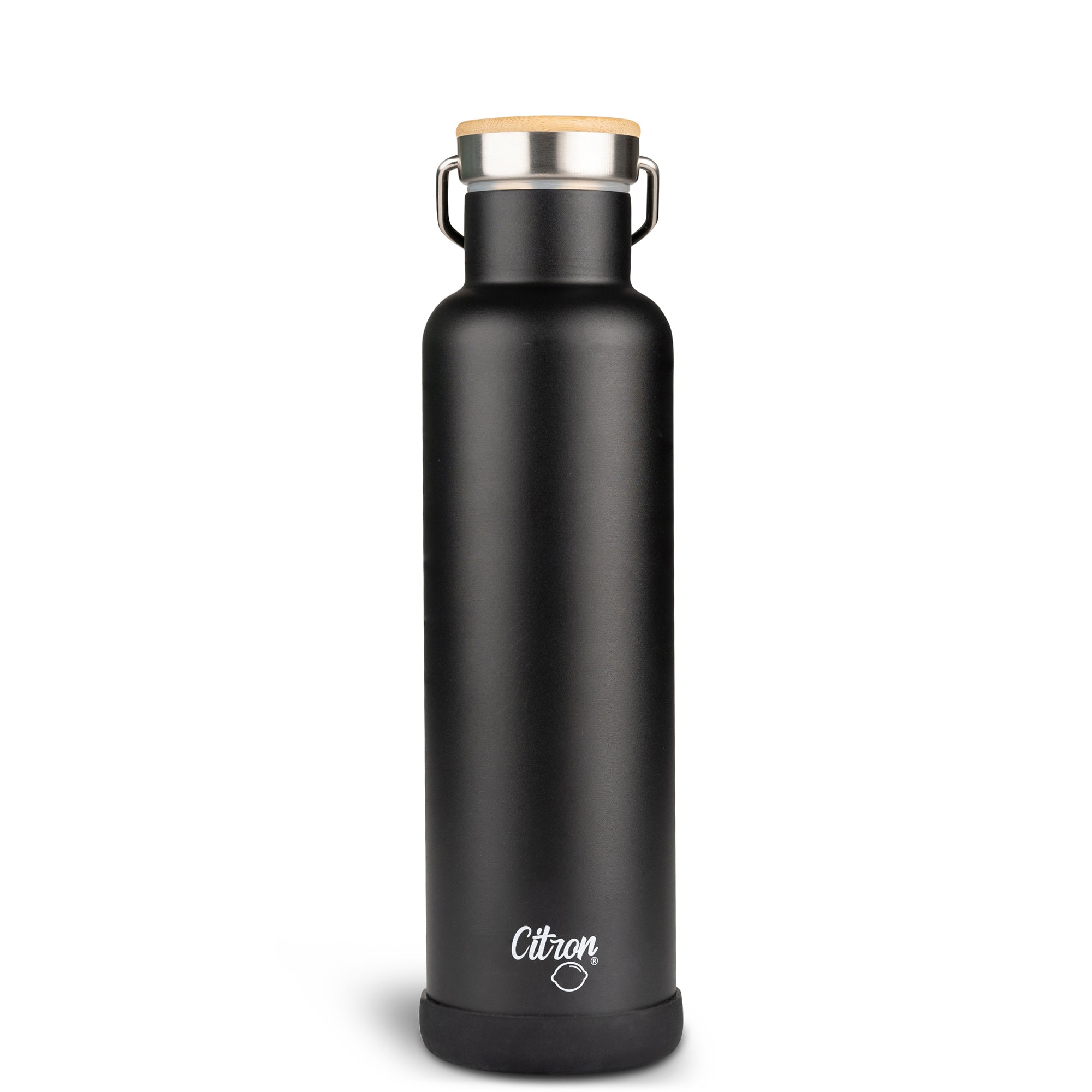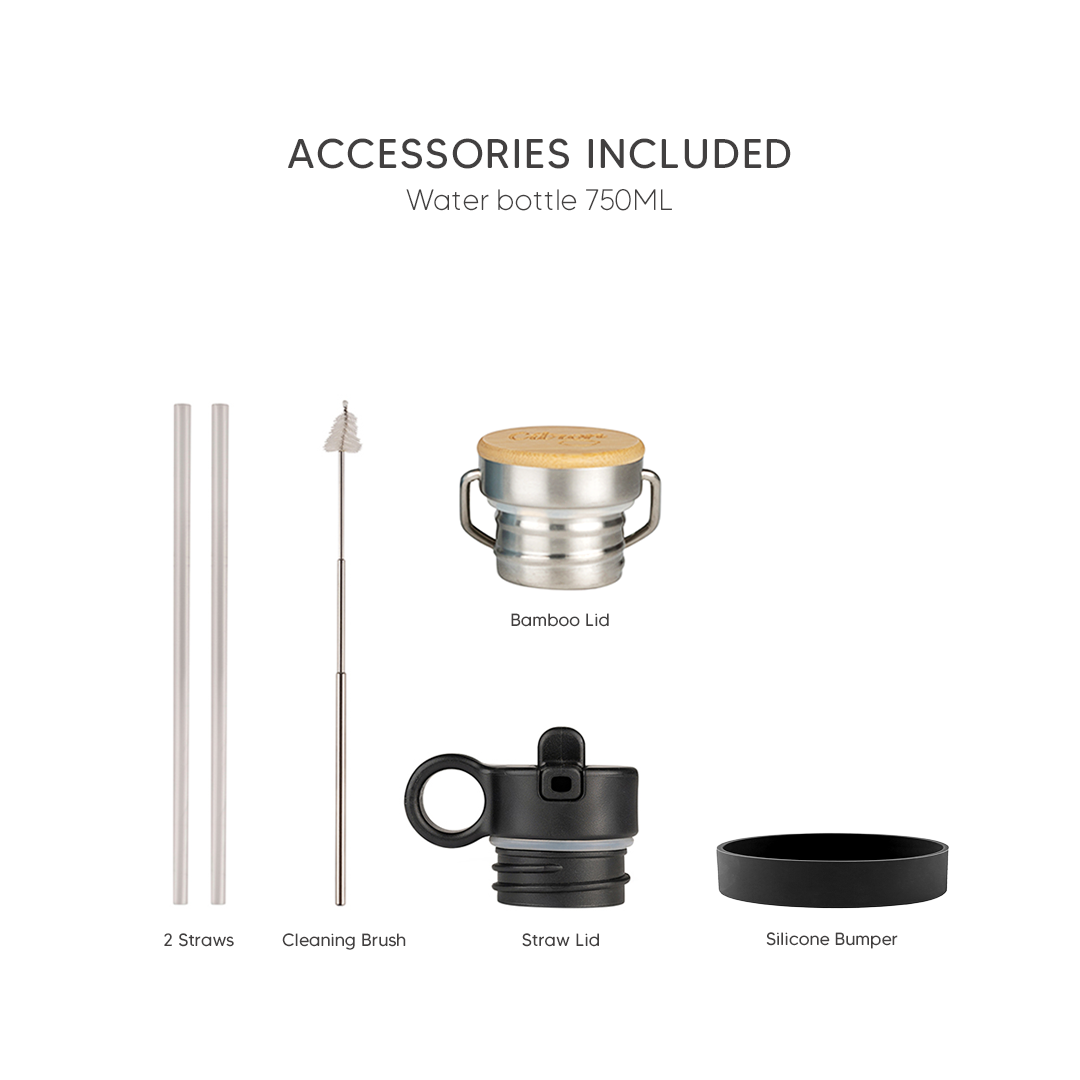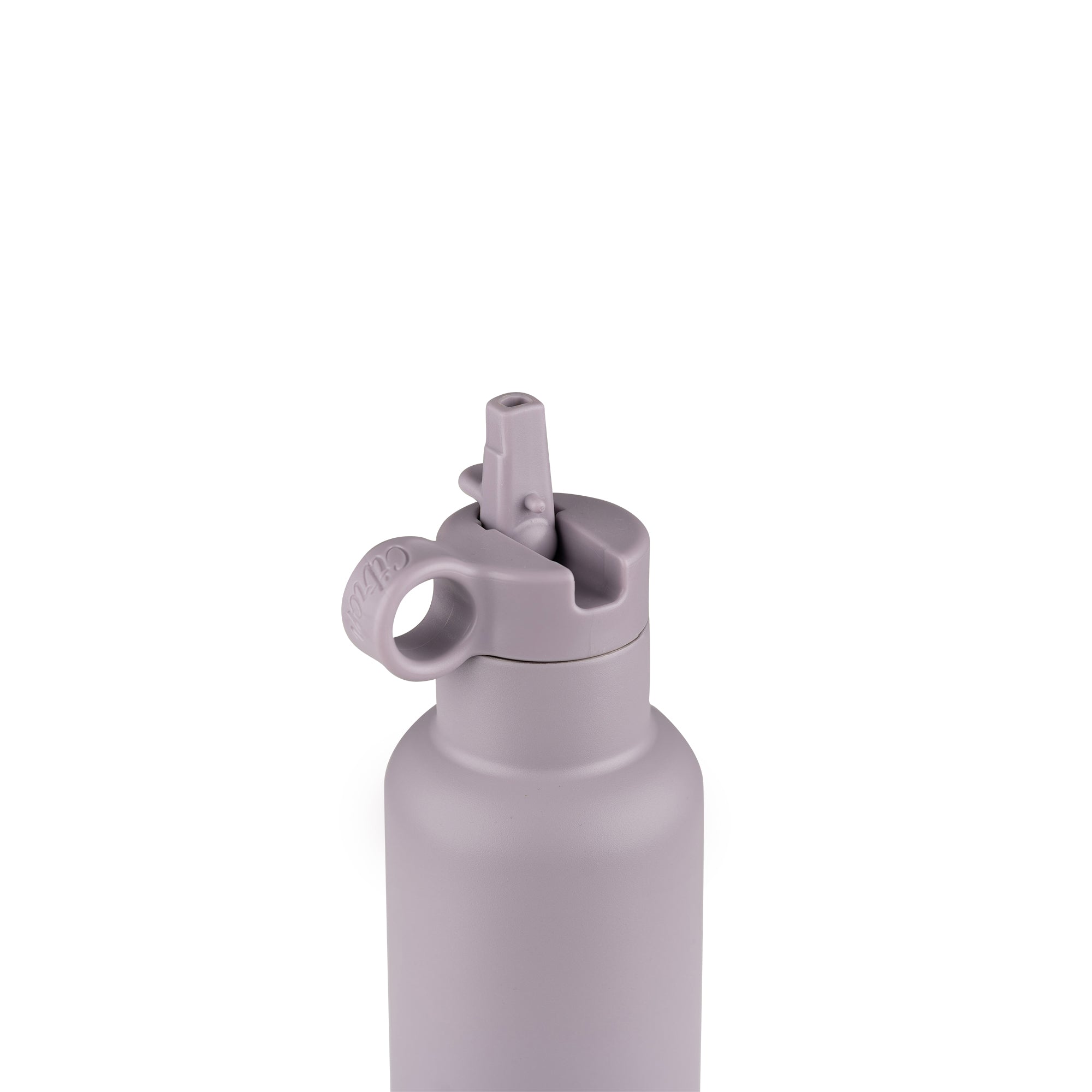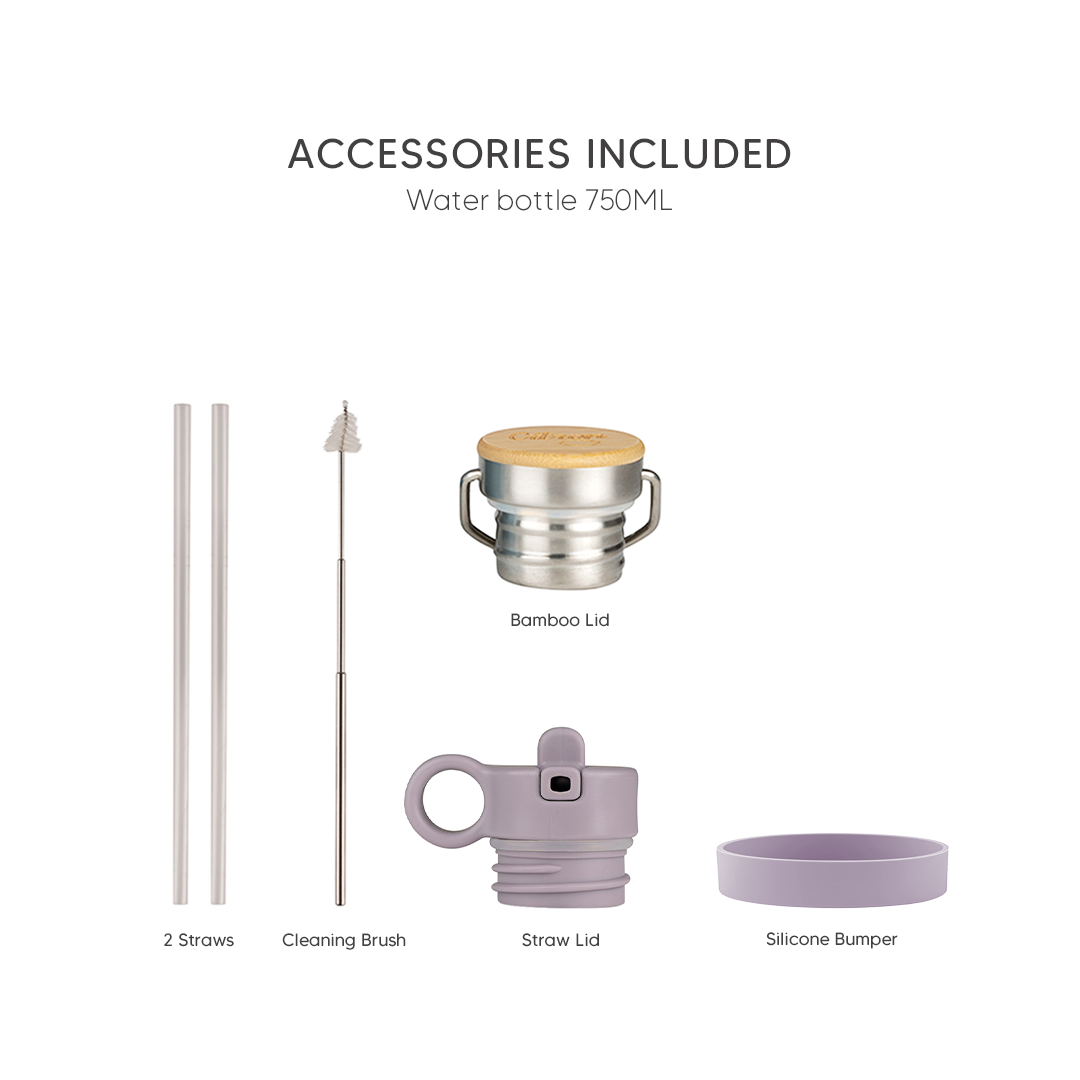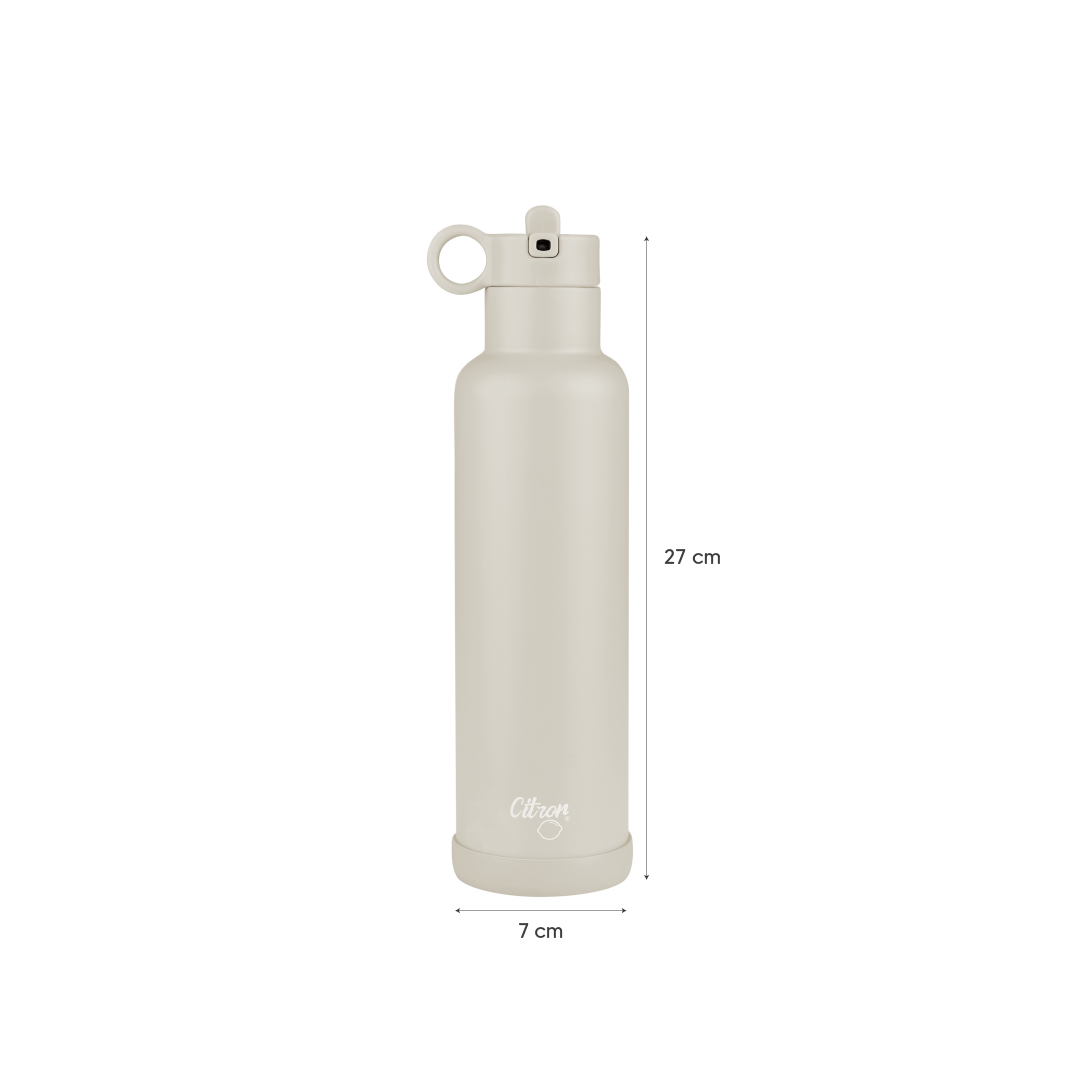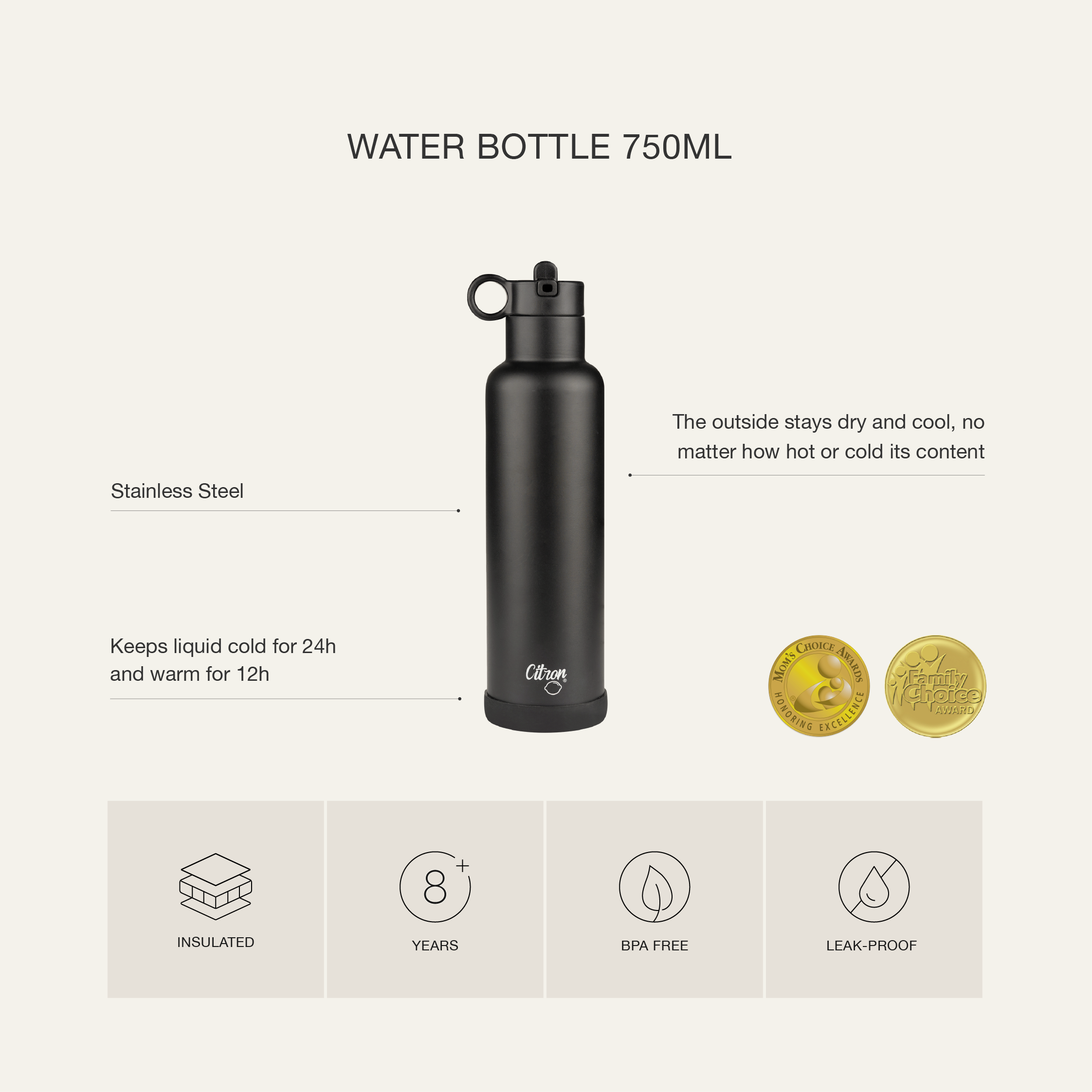 Water Bottle - 750ml | 2022 Collection
The older you get the more hydration you need. With our 750ml water bottle, you get a bottle that is handy enough to carry in a bag and conveniently retains a hot or cold beverage throughout the day.
Perfectly sized to accommodate the drinking needs of an adult, this stainless steel water bottle is ideal for big drinkers who wish to keep their beverages at a steady temperature.

Included: 1 bottle

with 1 cleaning brush, 1 silicone bumper, 1 bamboo lid, 1 straw lid and 1 extra straw

Dimensions: D 7 x H 27.5 cm
Capacity: 3 cups or 750ml
Liquids stay warm for 12hr and cold for 24h

Fits ice cubes through the bottleneck

Vacuum-insulated with a triple wall to 

maintain drinks at temperature

Made of food-grade 304 stainless steel for long-lasting use
Stays dry and cool on the outside, no matter how hot or cold its contents

Made without toxic materials (free of BPA, Phthalates and Lead)

Suitable for teens and adults
Water Bottle - 750ml | 2022 Collection