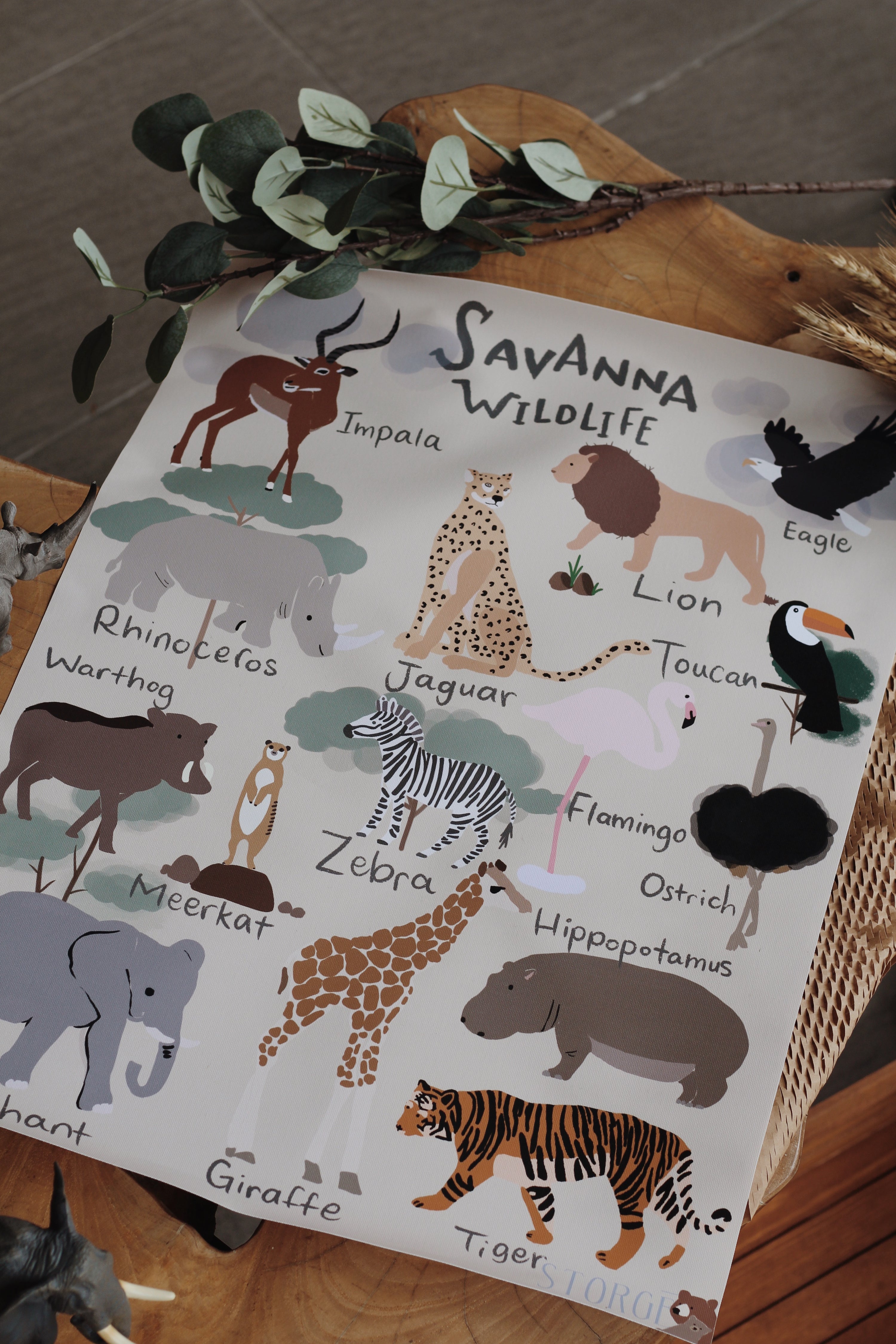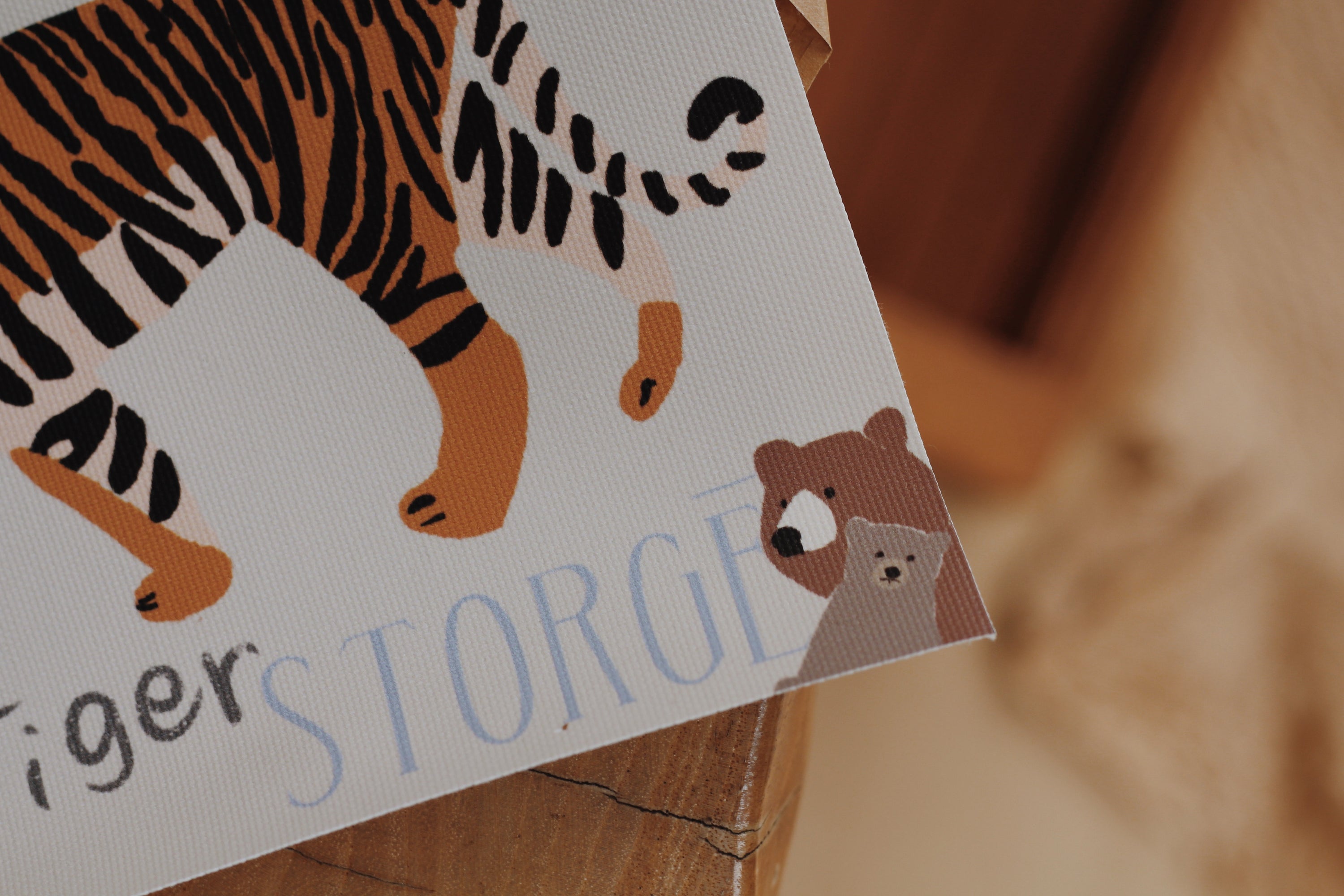 Designed by the owner of Storgē, the Savanna wildlife poster was created with YOU and your children in mind. 
Savannas are home to a wide diversity of animals. The largest land mammal can be found there. We hope that through our posters our next generation will develop compassion for these beautiful creatures and also help protect the ecosystem.
You can choose to tape this up with double sided tape, blue tac or frame it up. We will leave that entirely to you.
Made from canvas
Measurement: 60cm x 45cm