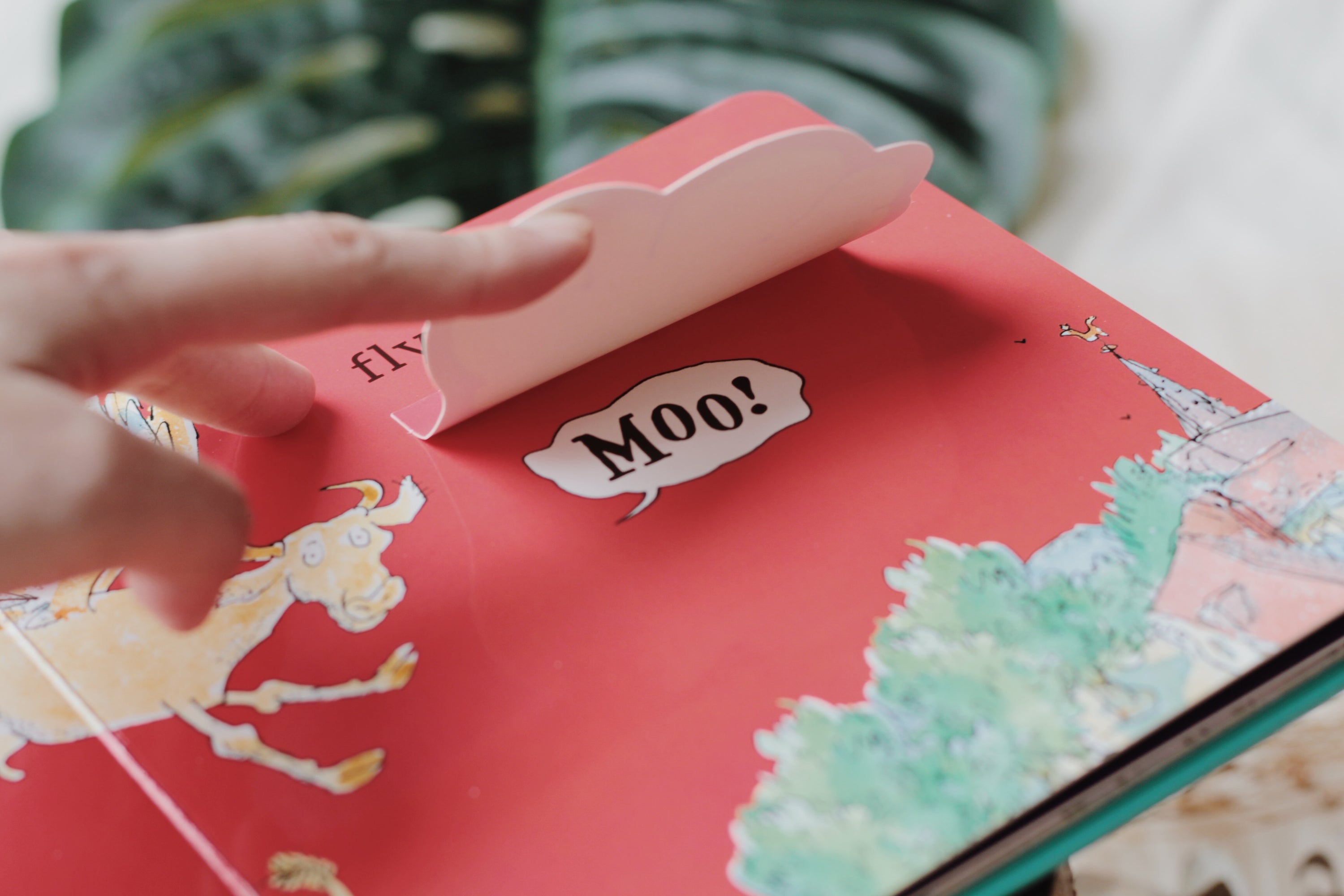 Roald Dahl: 123

2 little chiddlers waiting for their friend. Can you spot 1 enormous crocodile hiding in the grass?As little ones count how many chiddlers they can see, will they also find the Enormous Crocodile with snappy jaws?

Roald Dahl's: ABC
Learn your letters with the gloriumptious Roald Dahl's ABC, from the world's NUMBER ONE storyteller.
Roald Dahl's: Animal Sounds
From curious cows to excited elephants, busy little hands will discover some truly splendiforous animals and fearsome beasts.
Roald Dahl's: Colours
earn colours with lift-the-flap will help the little one to discover all the colours of the rainbow.
Roald Dahl: Hide and Seek (Lift-the-Flap)
It's time for a gloriumptious game of hide and seek with Roald Dahl!
Who's that hiding under the flap? Is it a ginormous giraffe or a friendly giant? Just watch out for the enormous crocodile...
Roald Dahl's Opposites
Learn your opposites with Roald Dahl's Opposites, from the world's number one storyteller

Roald Dahl: Revolting Things to Touch and Feel
What does a giant's foot feel like? How about a rotten egg, or a bumpy crocodile?

Find out in this book that's full of the most revolting things to touch and feel!
Roald Dahl: Shapes

What shapes can you see? There's:
A big round sun
A whirling, swirling kite
And sharp, pointy teeth!

Busy little hands can lift the flaps to discover the shapes with iconic illustrations of Dahl's.
Roald Dahl: Words
Discover marvellous and revolting first words with Roald Dahl!

There are an ENORMOUS amount of words to learn in this brightly colourful board book, including:
Cake
Books
Bugs
Crocodiles