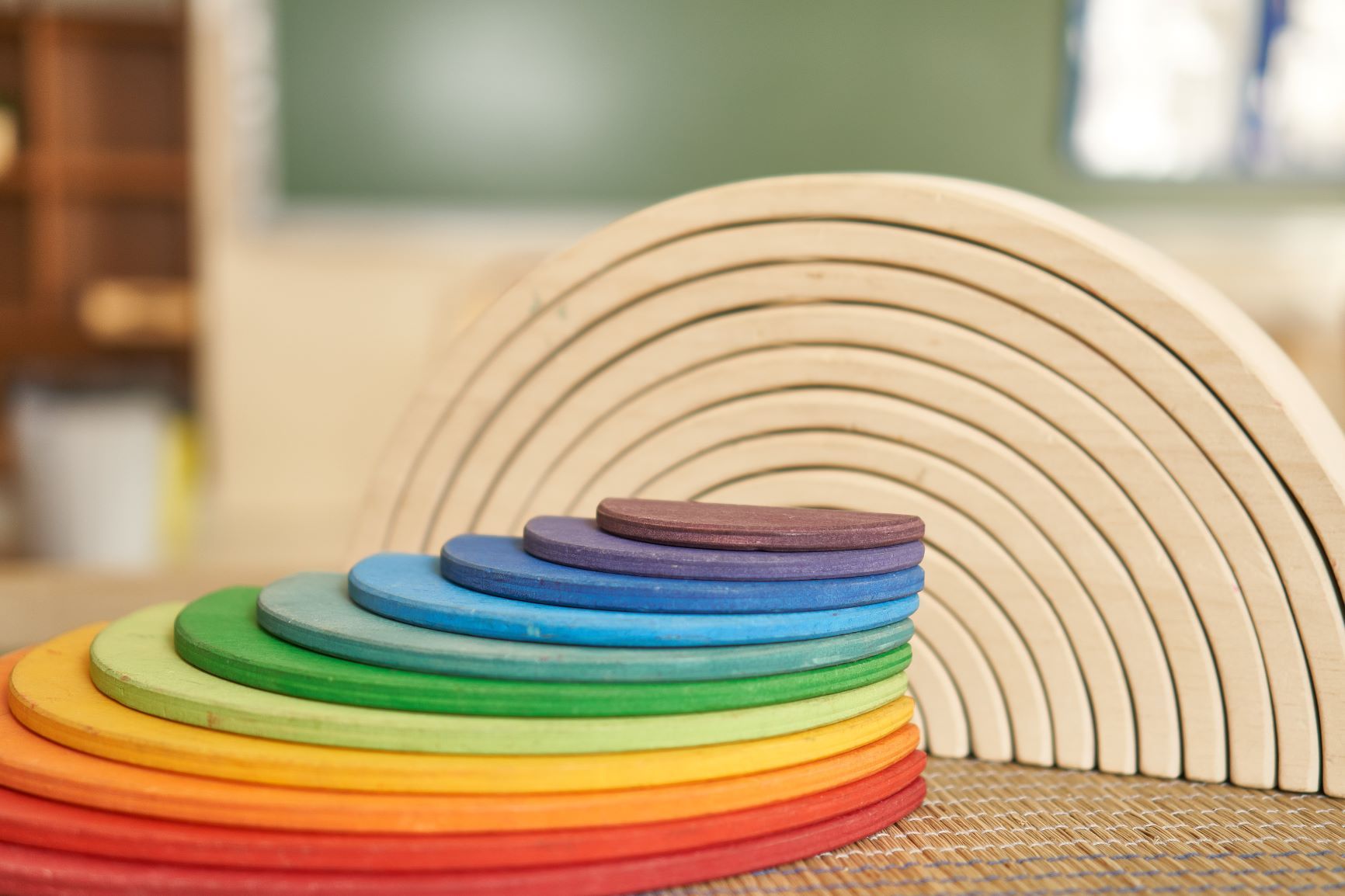 These semi circles are perfect for little ones as they start to learn shapes and colour. They can grow with kids as they build a wonderful semicircle tower. Build 2D puzzles.
Medium : 8 pieces with 14 x 28 cm
Large: 10 pieces with size 36.5 x 18.5 cm
Made with limwood
Non toxic water based 
Care: Gently wipe with dry or slightly wet damp cloth. Then let it dry completely.