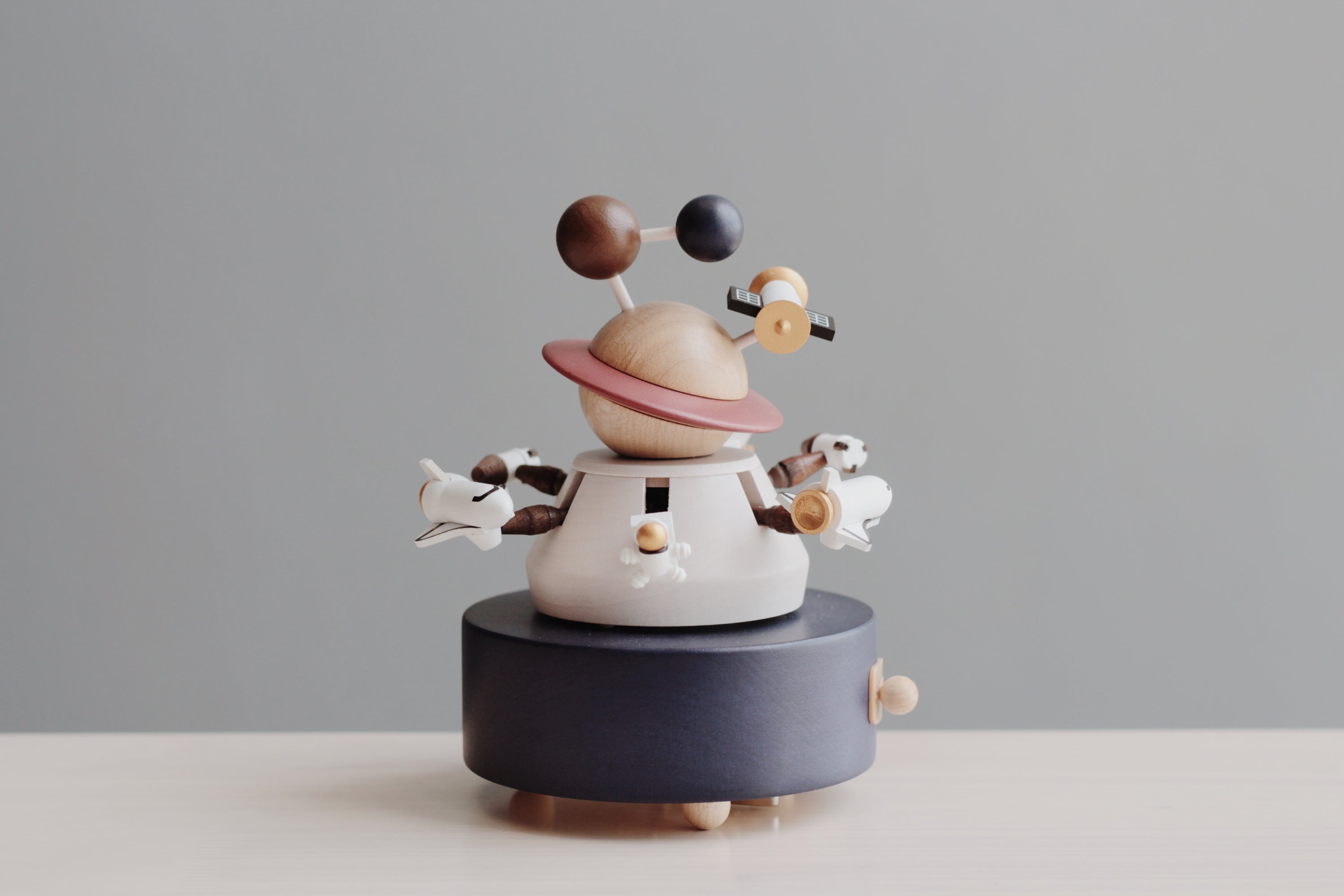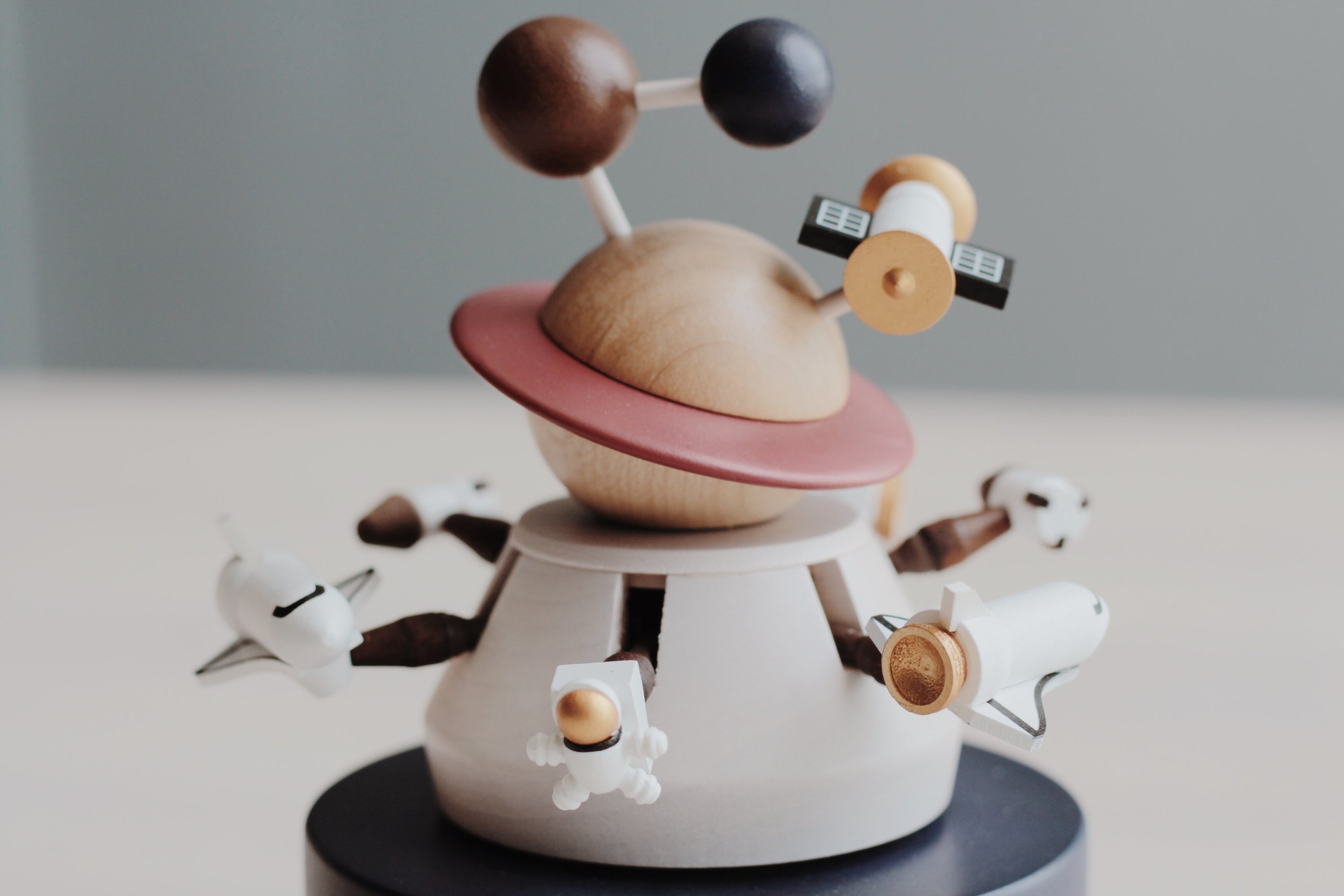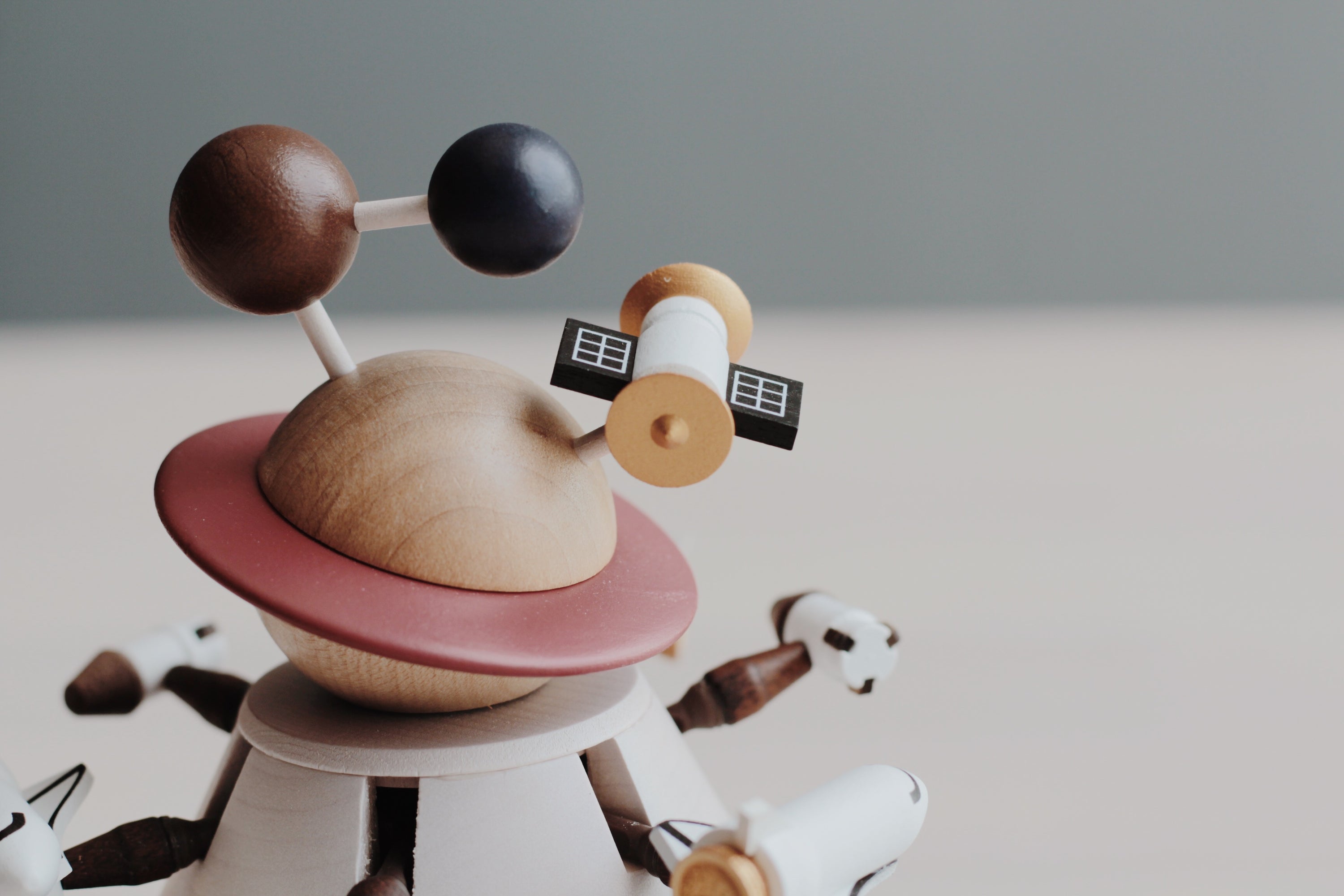 A timeless design featuring beautiful twirling ballerinas.
Dimension: Diameter 100 mm

Music: Emperor (Concerto OP73 No.5)

Movement: 

Upper plate rotates 360° while characters move up and down

Handmade of premium wood sourced timber
How to Play
Wind up the Music Box, simply twist the key at the base of the design
Switch on the side of each to start and stop the music and movement.
Handle with Care: 
Please handle your music box with care, as small parts may present a choking hazard for young children.