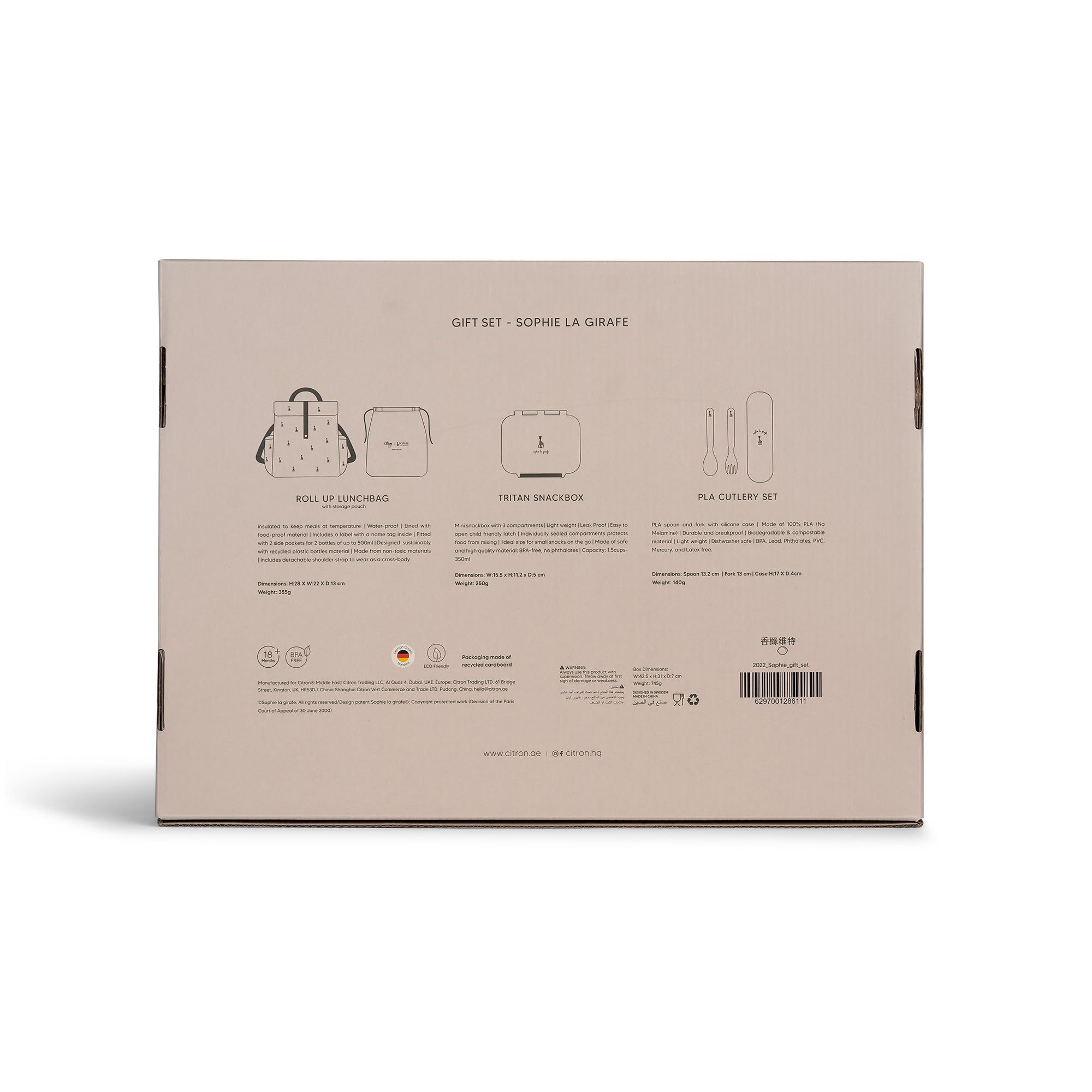 Gift Set | Sophie La Girafe
Give a truly exceptional gift with this stunning Sophie La Girafe Gift Set. We collaborated with this iconic French brand to bring you this invaluable collection of toxic-free, stylishly designed products that will help a little one through a full school day by keeping their food fresh and their water cool.
Set includes: Rollup lunch bag, tritan snack box and cutlery set

Suitable for kids aged 2+
Care:
The rollup lunch bag can be machine washed on a gentle cycle.
The cutlery set can be put in the dishwasher, but the snack box is handwash only, none are suitable for the microwave.
Gift Set | Sophie La Girafe