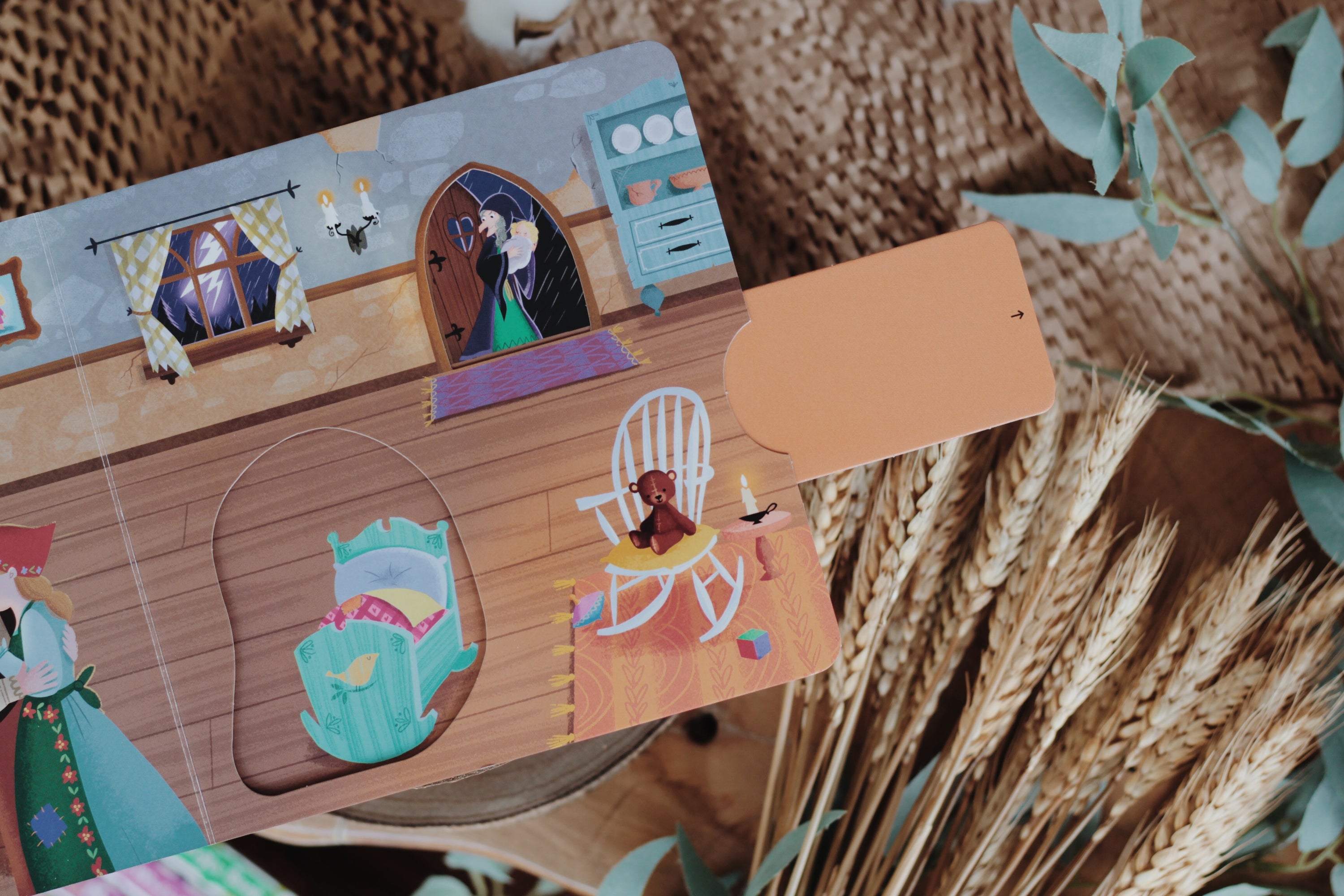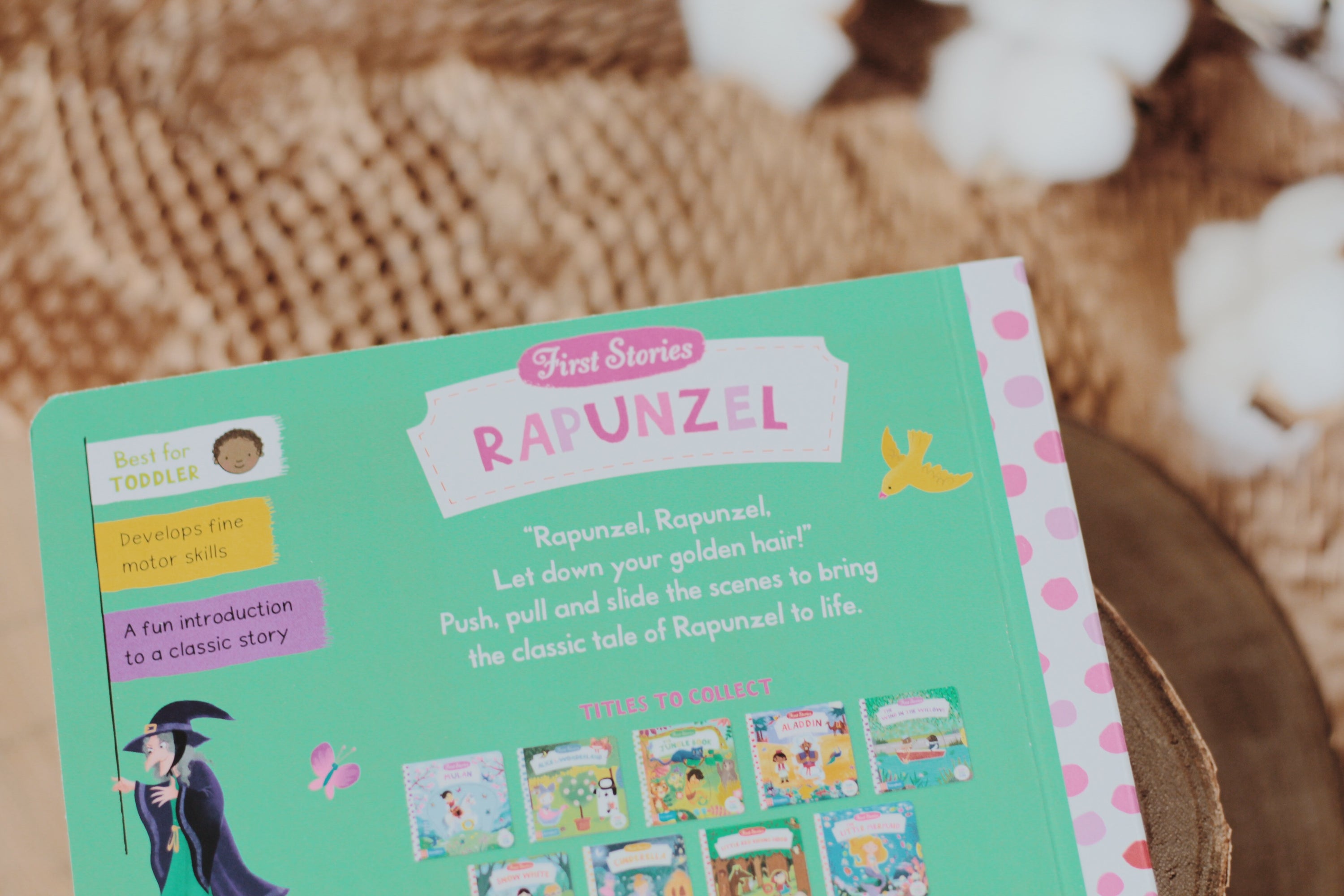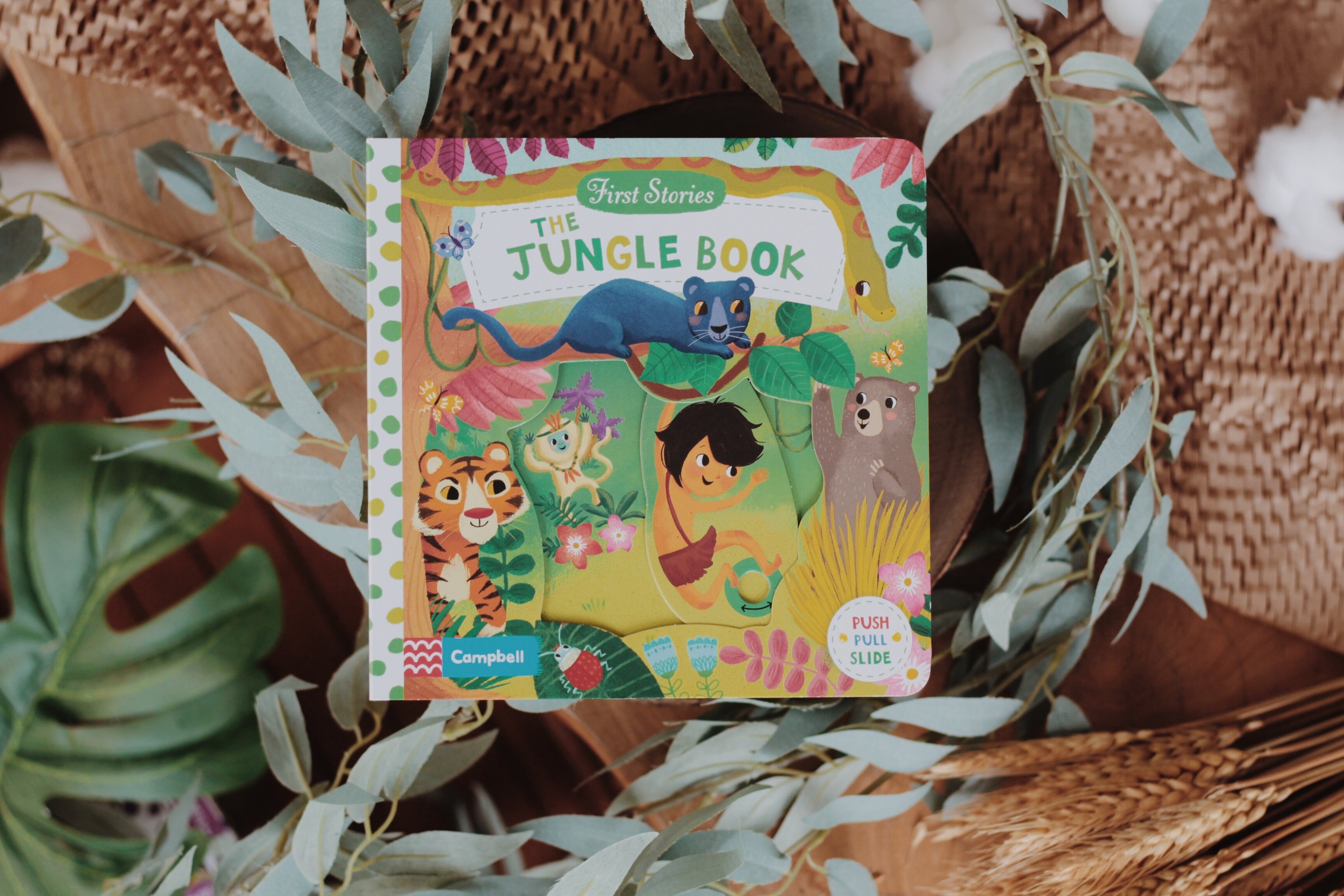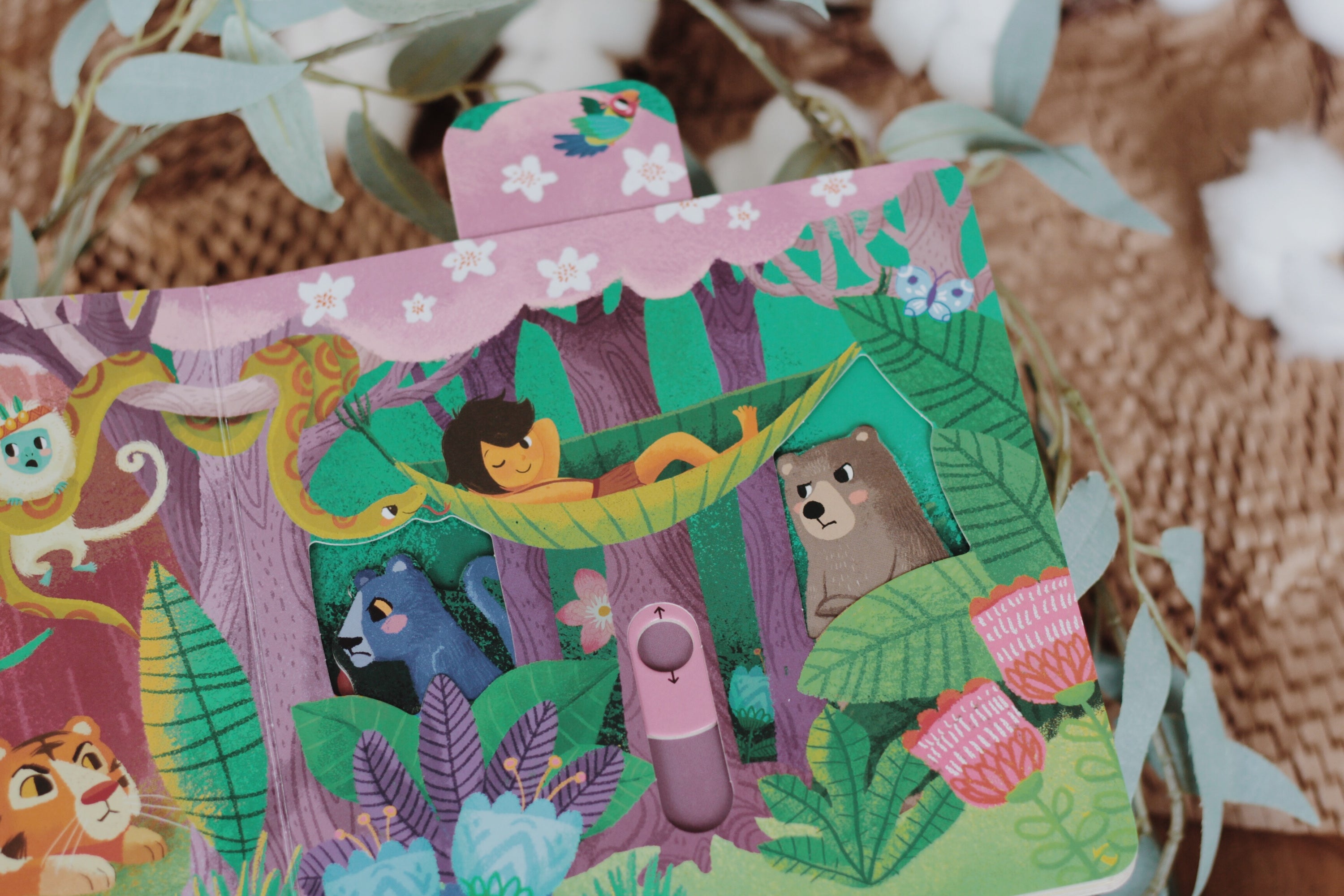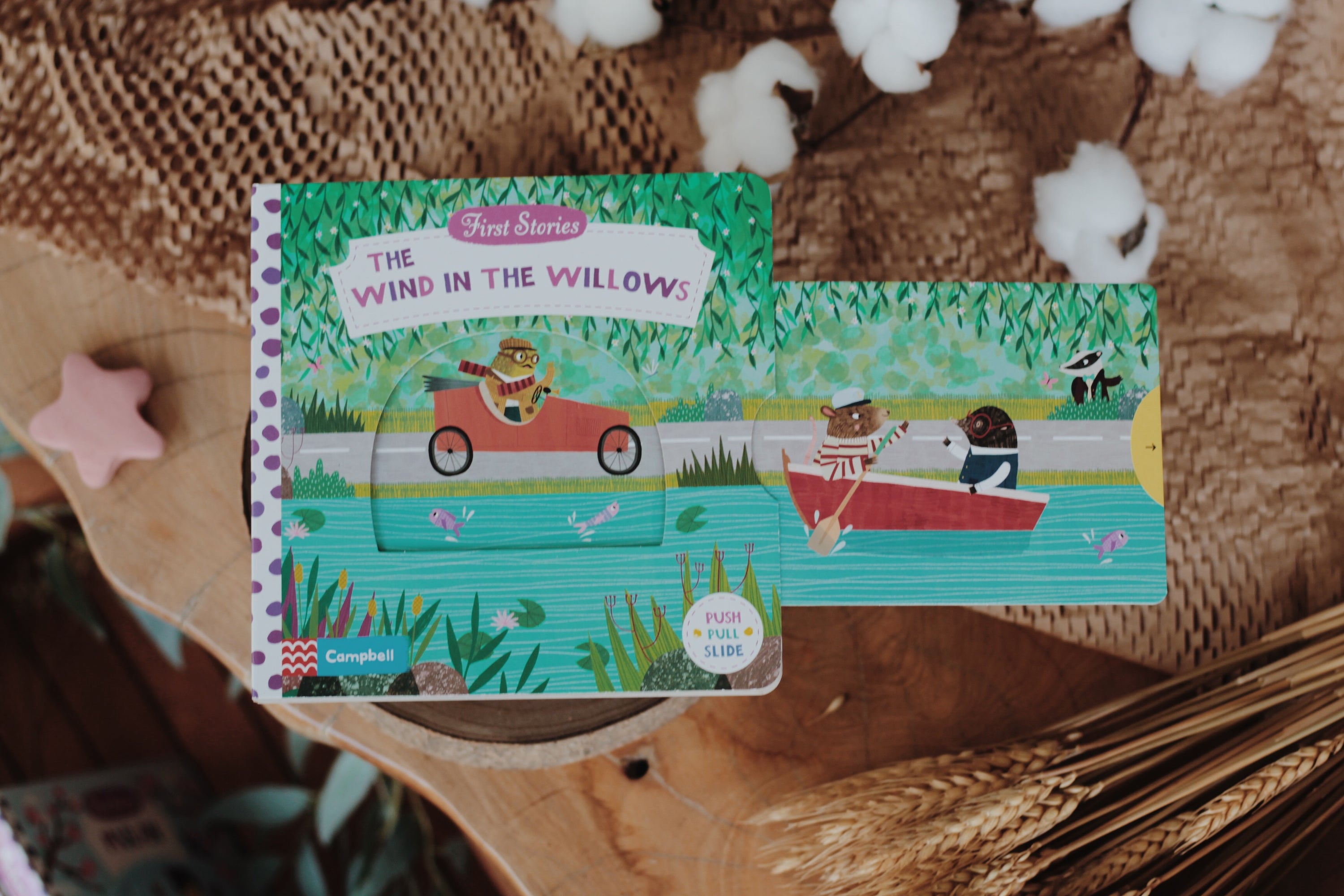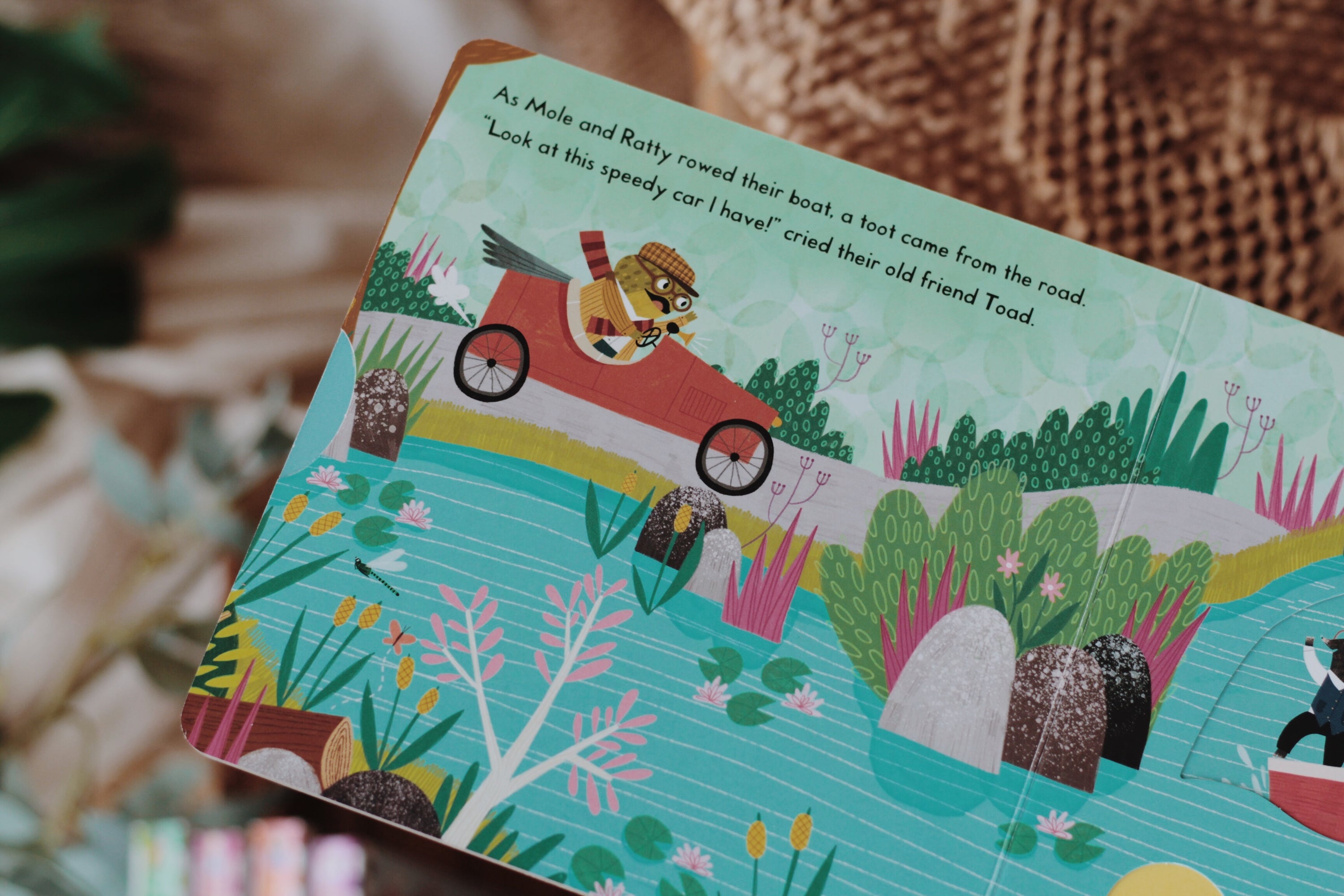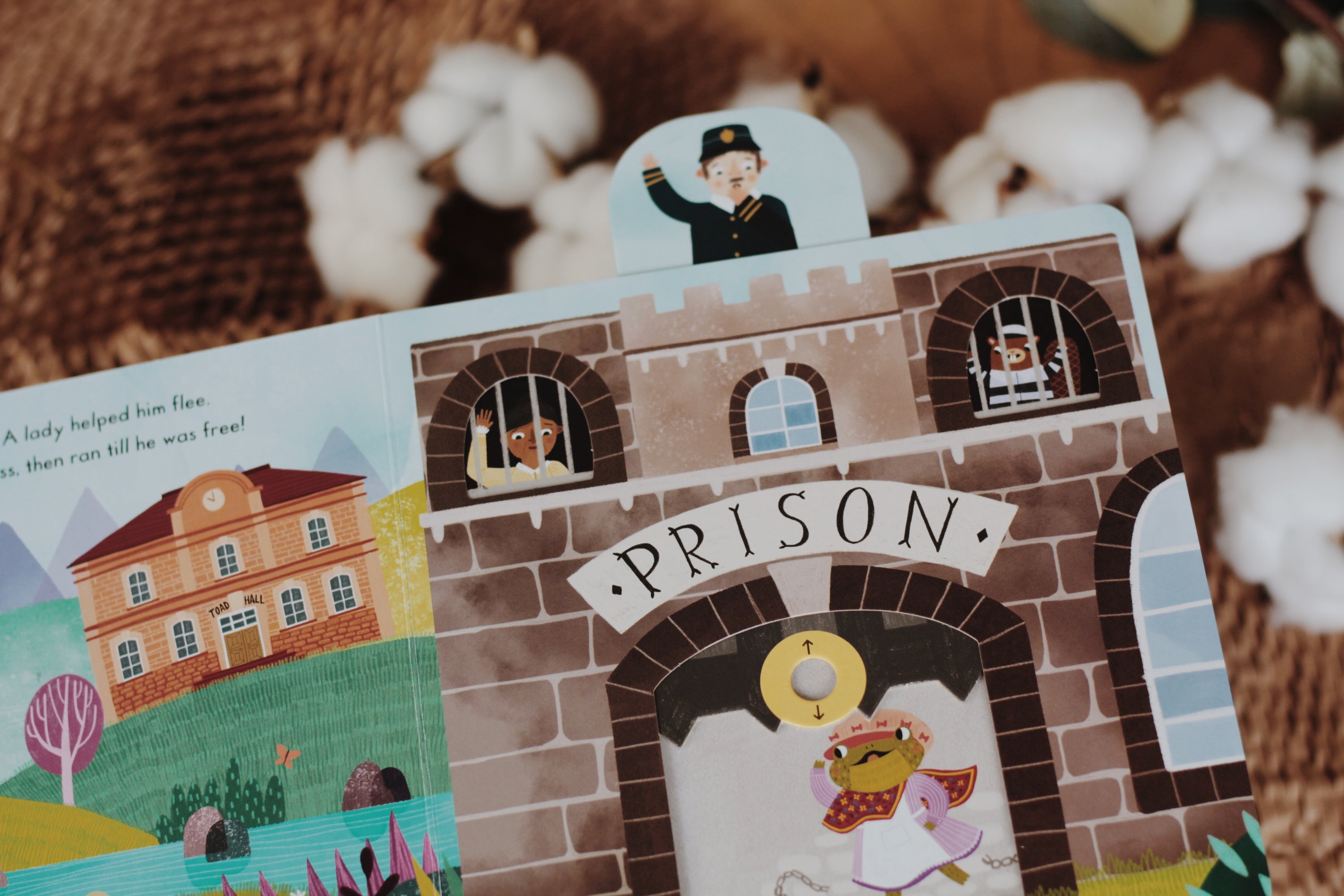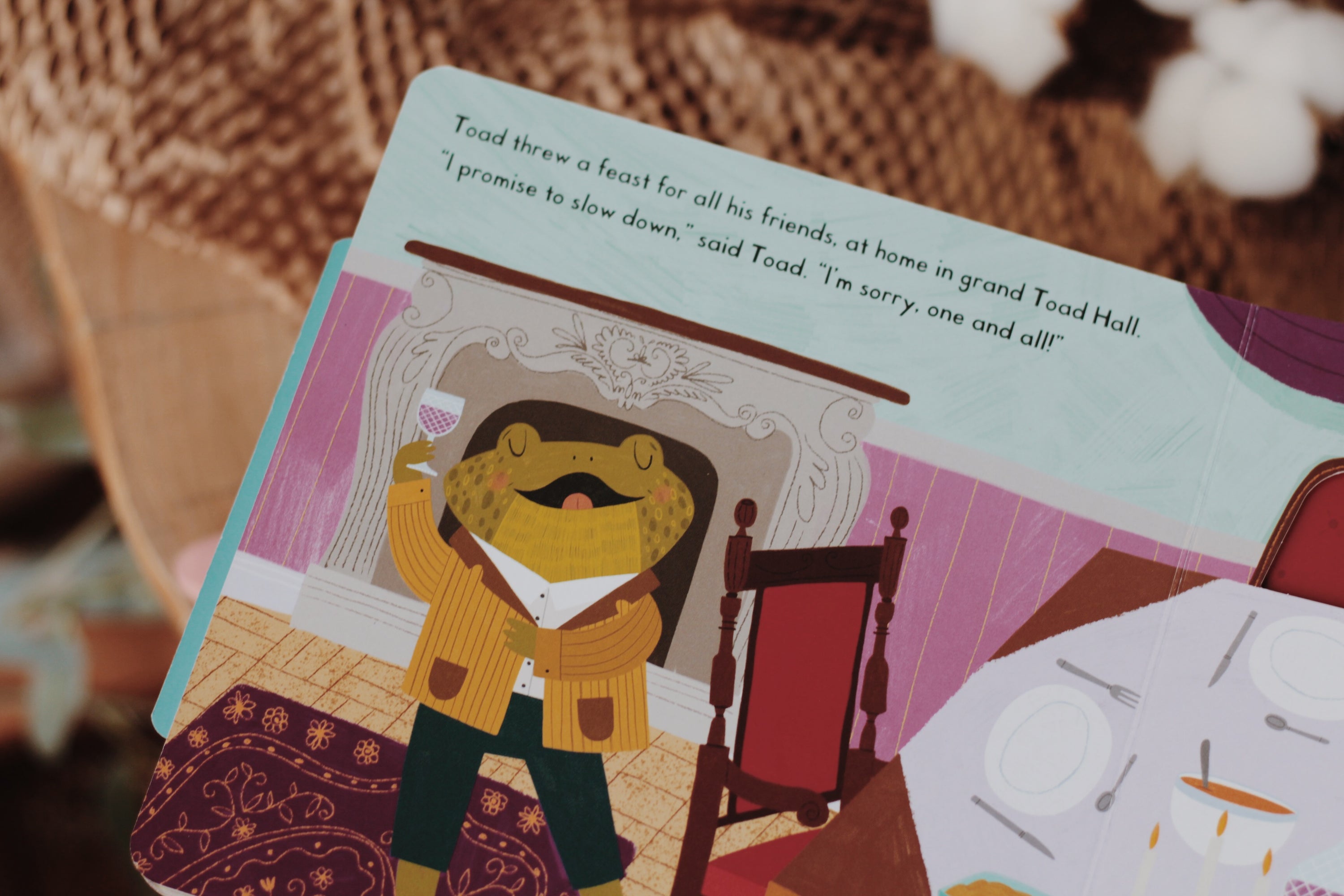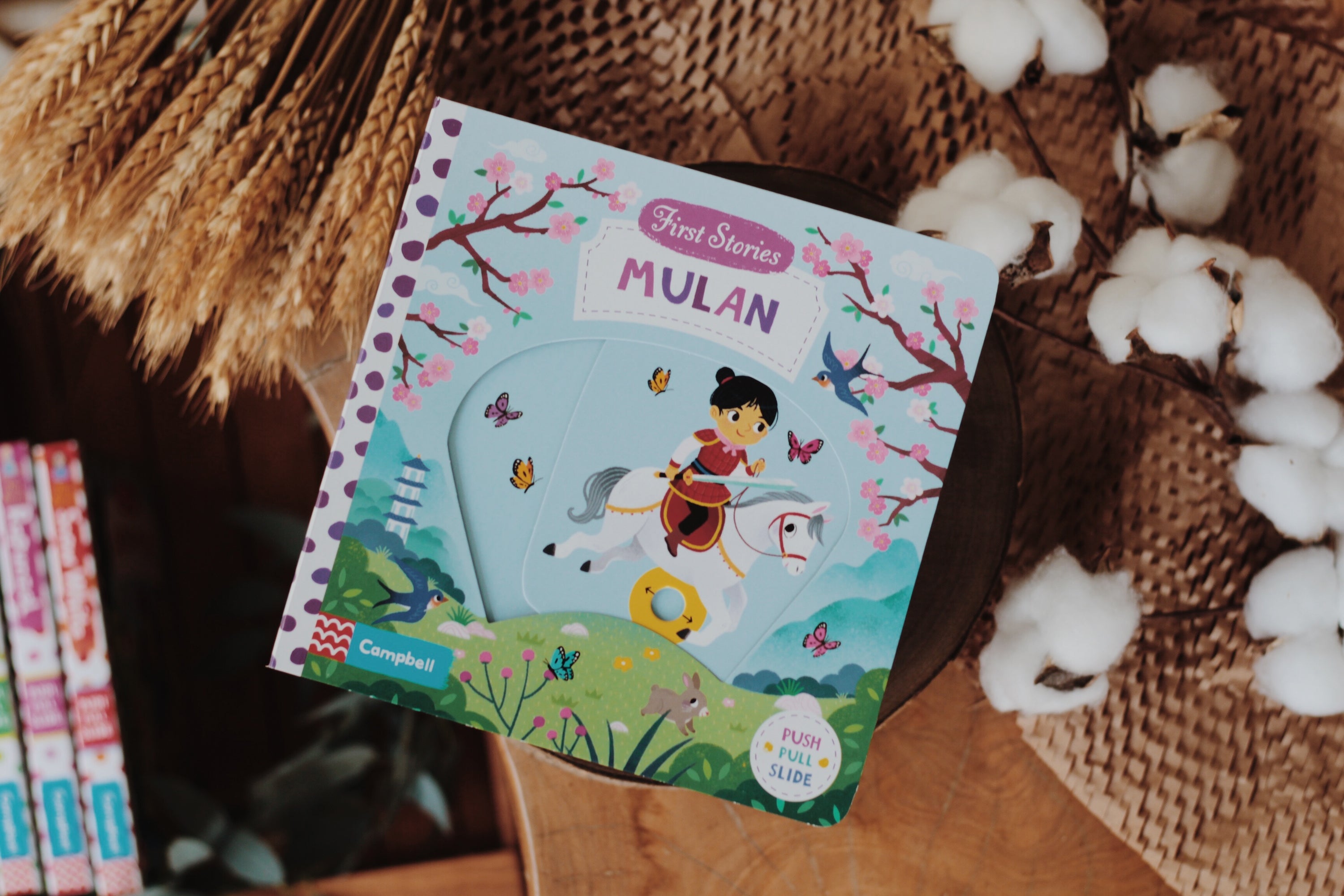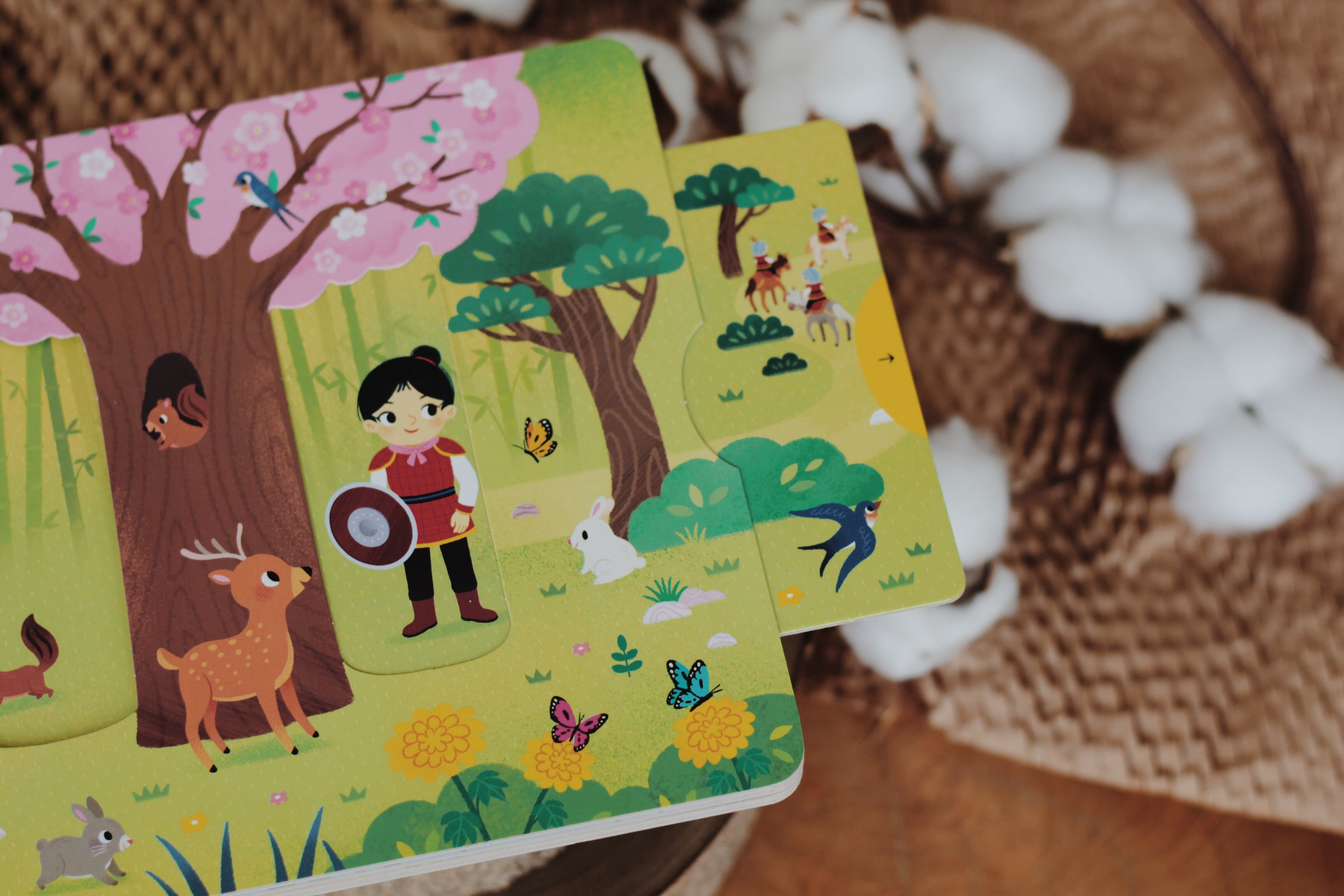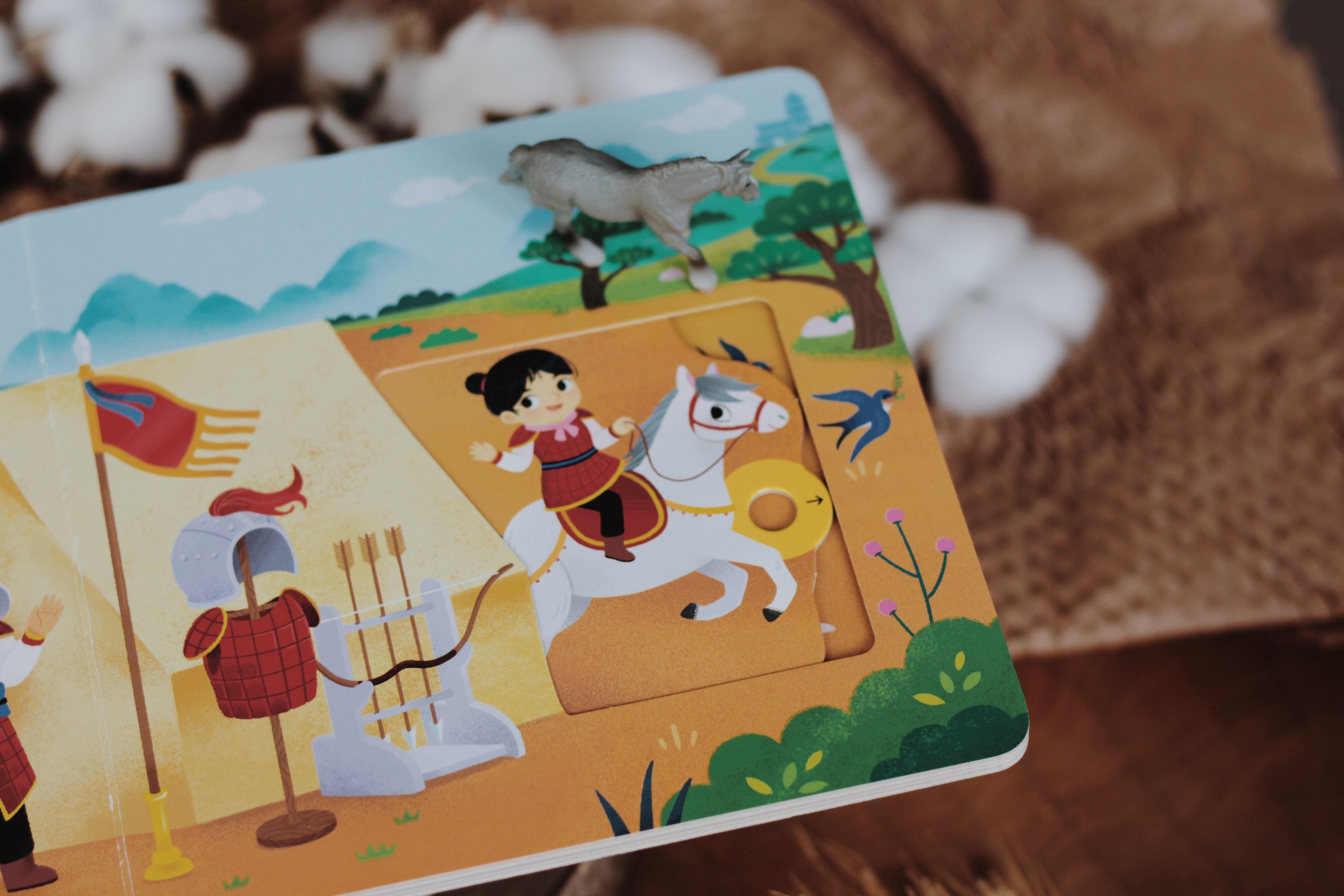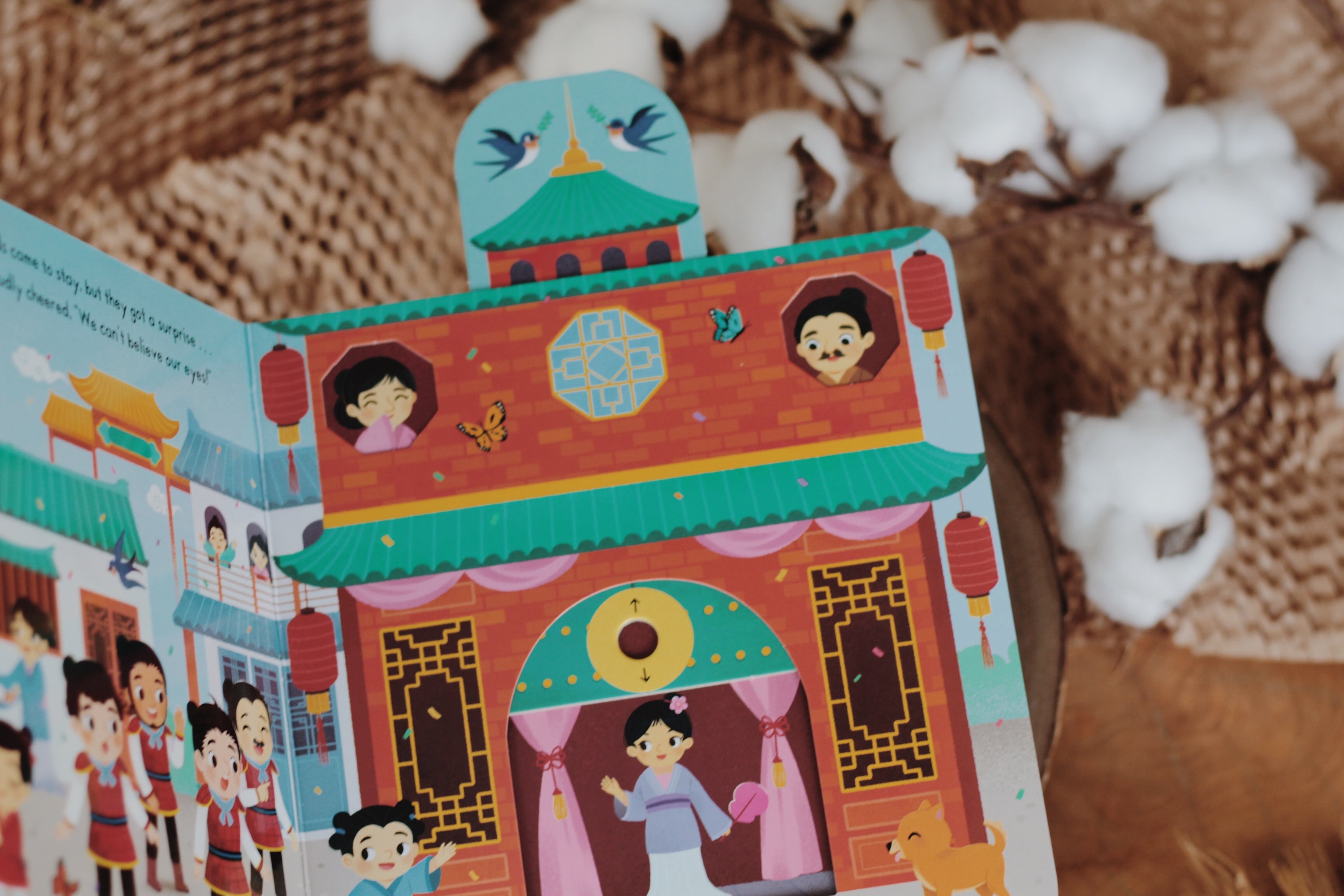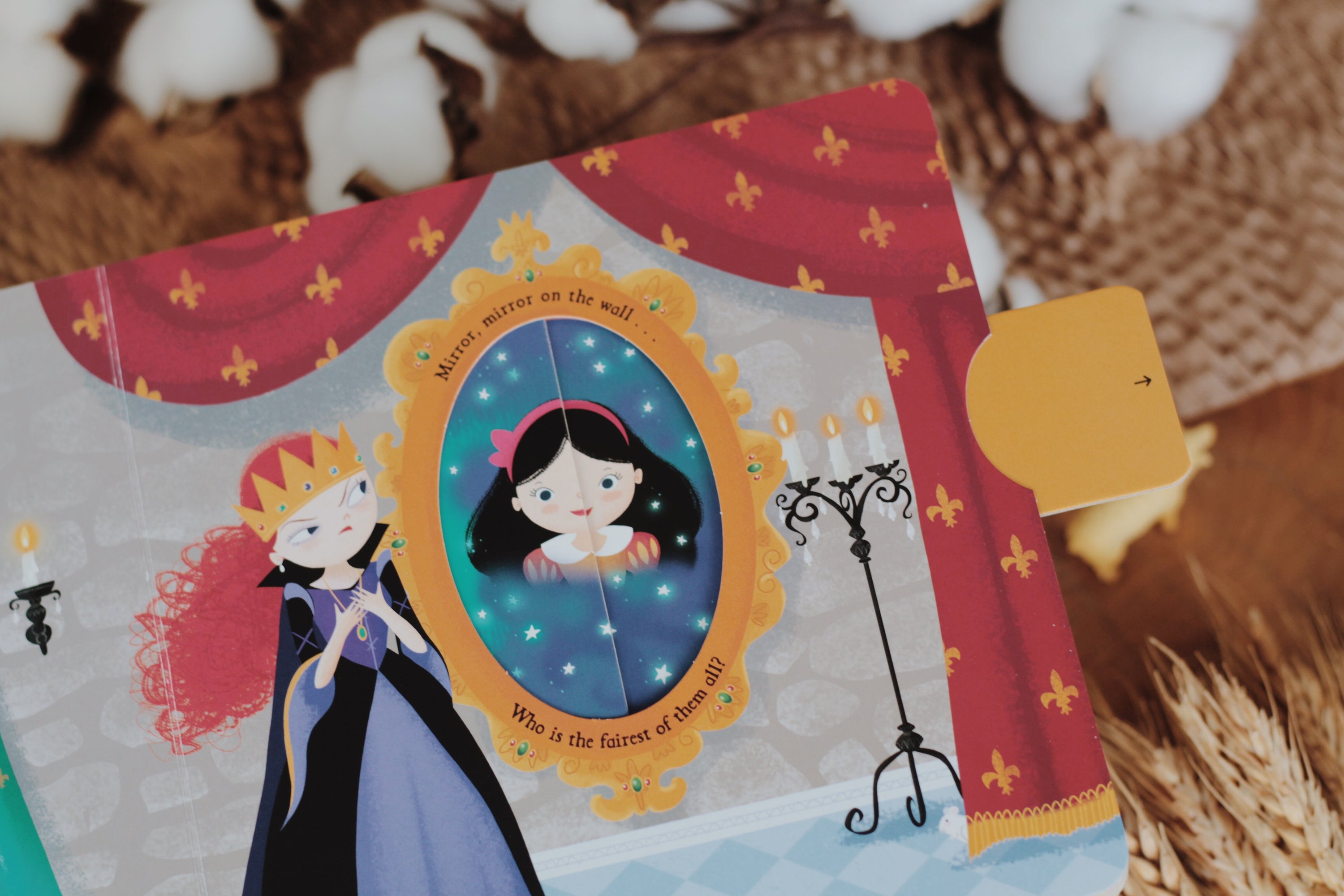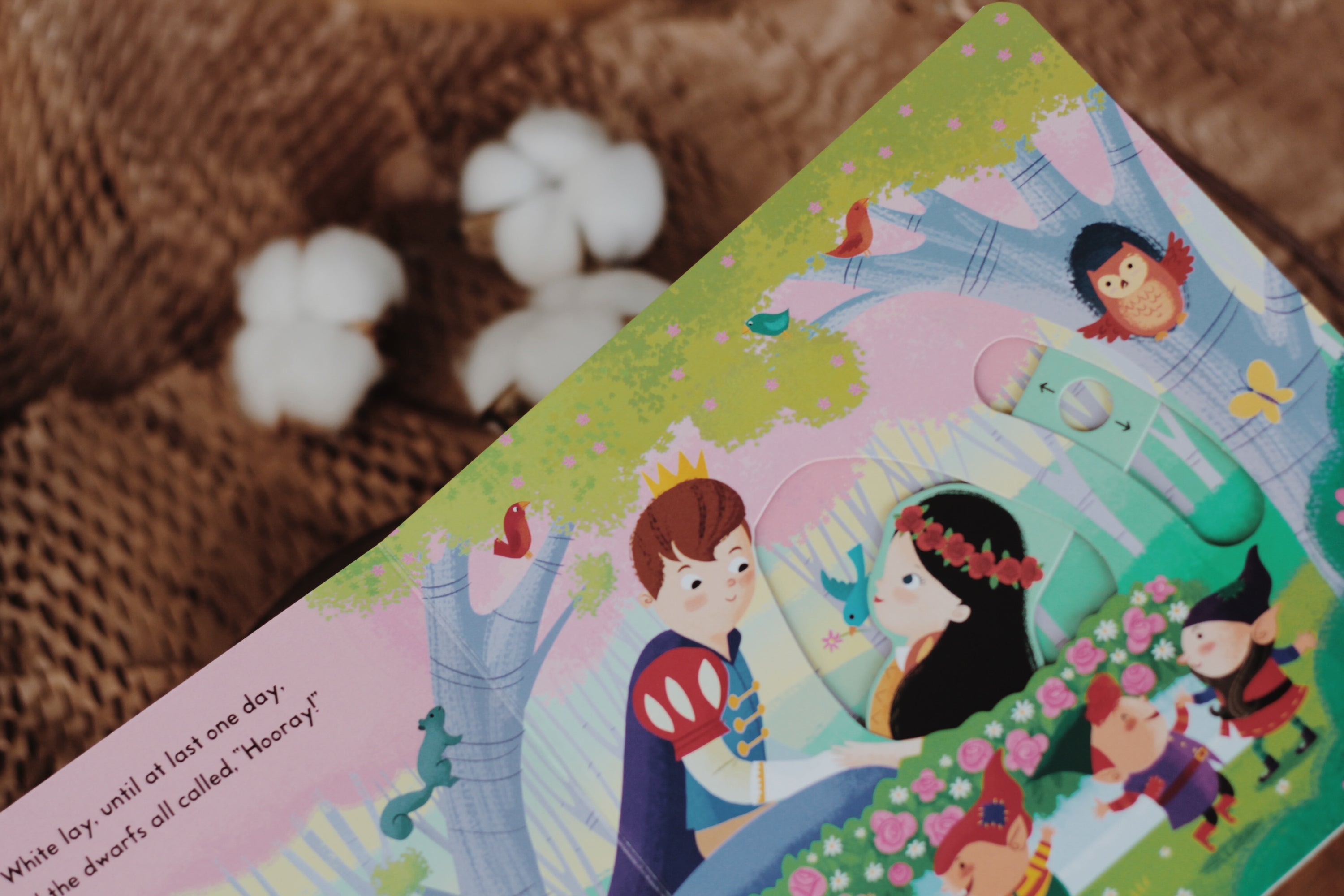 First Stories: Favourite Stories
A first introduction to a classic tale with push, pull and slide mechanisms.
Rapunzel:
"Rapunzel, Rapunzel, let down your golden hair!"
Princess Rapunzel has been locked away in a tower since she was captured as a baby by an old hag. Her magical long blonde hair has the power to provide eternal youth, and the evil Gothel uses this power to keep her young. At the age of 18, Rapunzel becomes curious about the outside world, and when a prince uses her tower as a refuge, she asks him to help her escape.
The Jungle Book:
A young boy named Mowgli raised by a family of wolves since birth, he must leave the only home he's ever known when the fearsome tiger Shere Khan unleashes his mighty roar. Guided by a no-nonsense panther and a free-spirited bear, the young boy meets an array of jungle animals, including a slithery python and a smooth-talking ape. 
The Wind In The Willows:
An adaptation of Kenneth Grahame's much-loved children's novel, with Toad, the aristocratic amphibian with a love of fast cars, and his friends Rat and Mole, who soon realise their friend's new hobby is getting out of control.
Mulan:
Mulan fearful that her ailing father will be drafted into the Chinese militarytakes so she takes his spot -though, as a girl living under a patriarchal regime, she is technically unqualified to serve. She cleverly impersonates a man and goes off to train with fellow recruits. Accompanied by her dragon, Mushu, she uses her smarts to help ward off a Hun invasion, falling in love with a dashing captain along the way.
Snow White:
"Mirror, mirror on the wall, Who is the fairest of them all?"
Jealous of Snow White's beauty, the wicked queen orders the murder of her innocent stepdaughter, but later discovers that Snow White is still alive and hiding in a cottage with seven friendly little miners. Disguising herself as a hag, the queen brings a poisoned apple to Snow White, who falls into a death-like sleep that can be broken only by a kiss from the prince.
First Stories: Favourite Stories