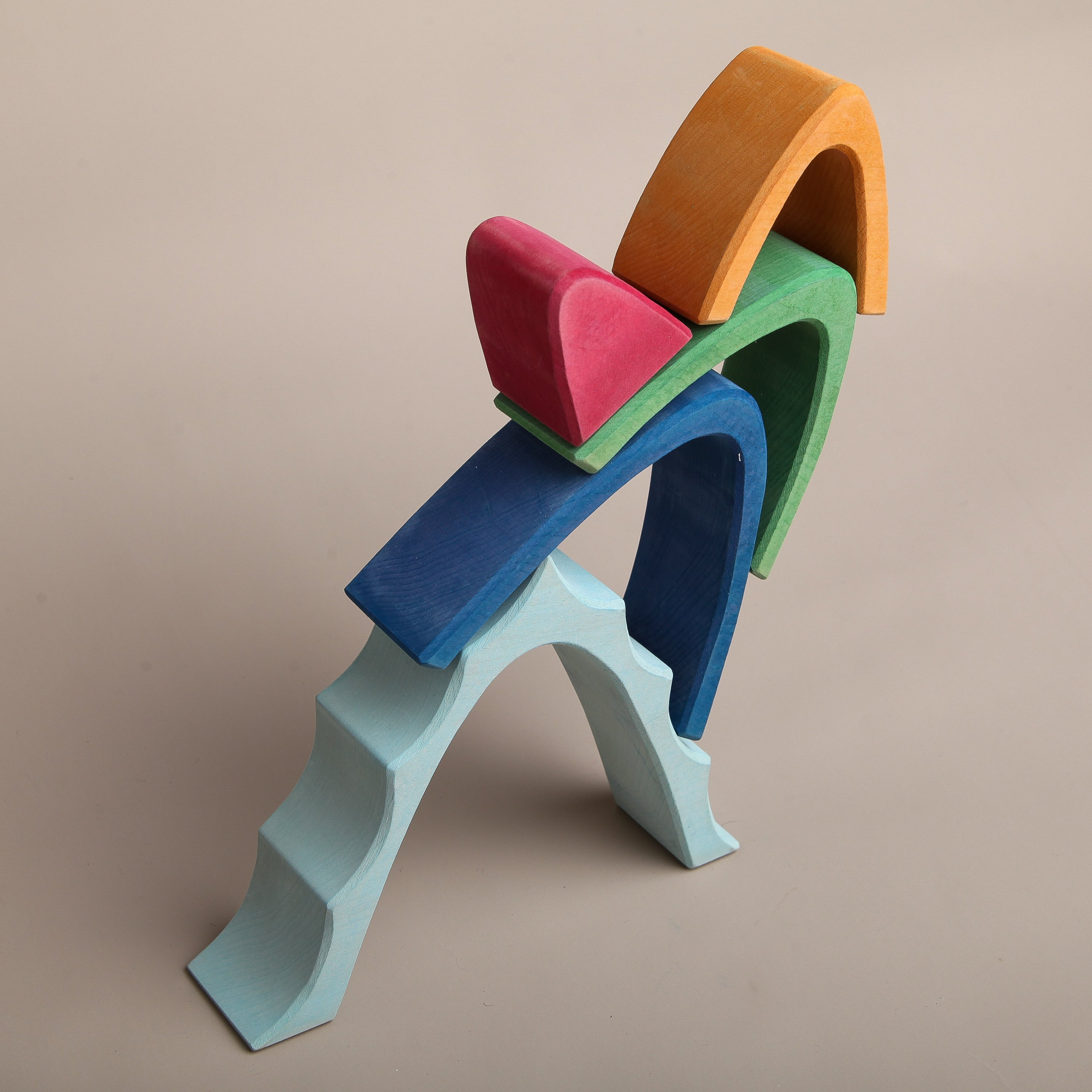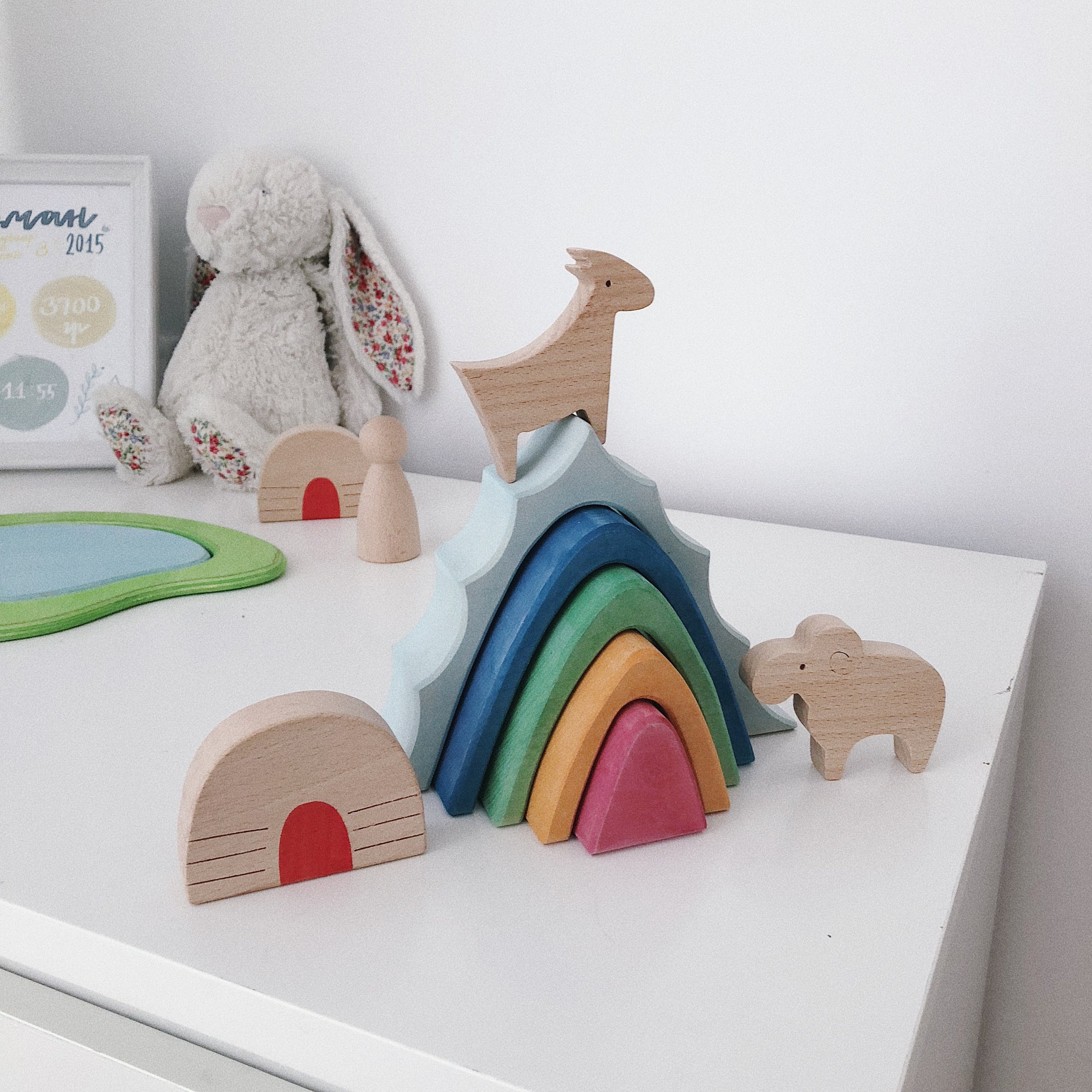 A creative 5 pieces puzzle to create an adventure for pretend hikers, mountains or even tunnel. With the striking design of its 5 arches, the open-ended nestled fire element stacker will go as far as imagination can take it.

18 x 14 x 4 cm
Made with limewood 
Water based non-toxic paint
Care: Gently wipe with dry or slightly wet damp cloth. Then let it dry completely.