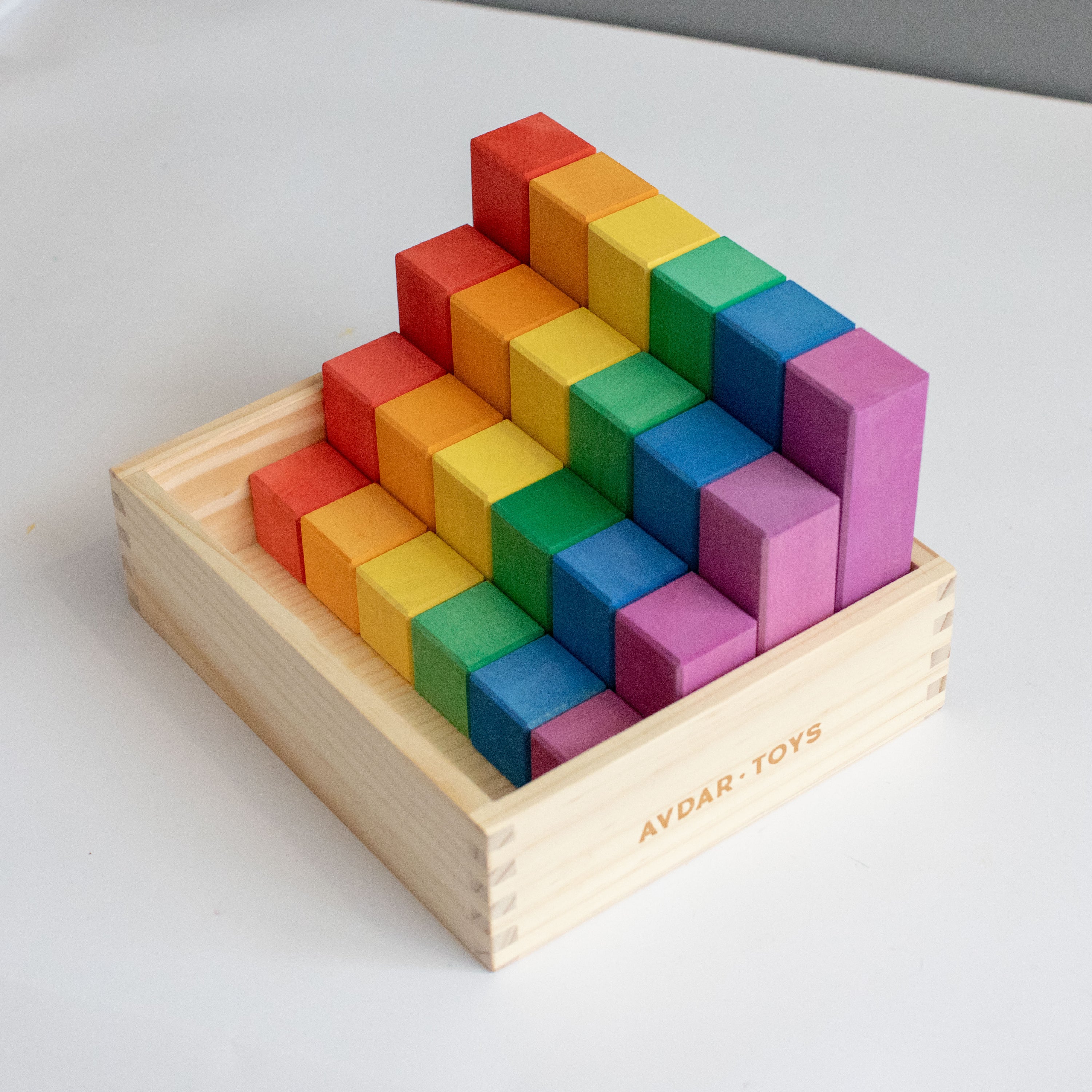 The rainbow counting blocks are a very versatile resource. Also another essential foundations for building play, learning proportions and counting or as a giant sensory puzzle for kids. You can stack, line or build with these bricks, lots of creativity and imagination.

24 wooden blocks

Wooden storage base, can also be used as a building platform

27 x 23 x 9 cm

Made with limewood
Water based non-toxic paint
Care: Gently wipe with dry or slightly wet damp cloth. Then let it dry completely.