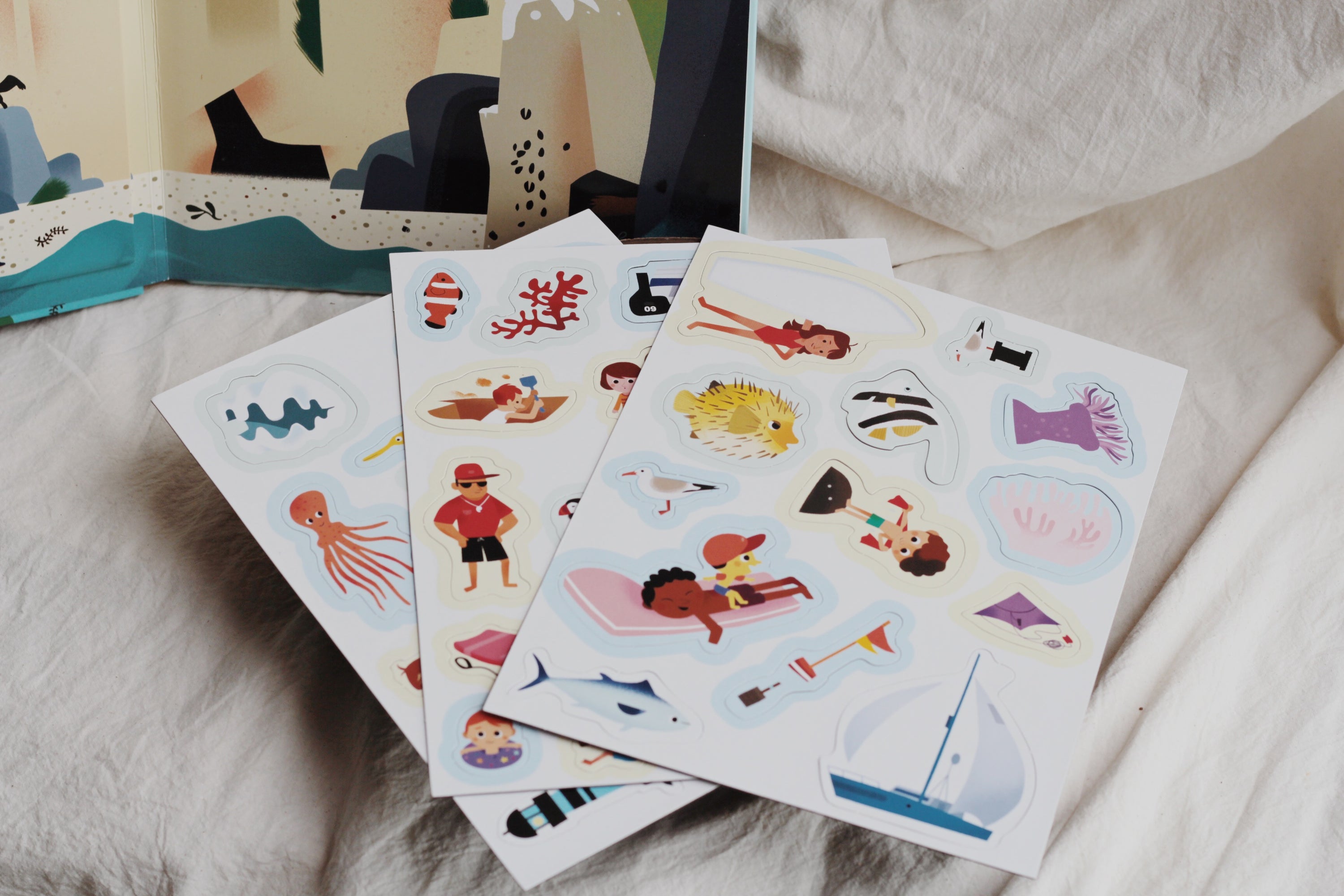 Animals
Forty-five magnetic pieces featuring all kinds of animals - including penguins, elephants, giraffes, fish, and birds - provide kids with hours of fun as they fill the five dramatic oversize scenes in this engaging playset. An all-in-one-package with exceptional play value, the book has magnetized pages and fascinating tidbits of information, just right for its audience, about the animals that live in the rain forest, savanna, coral reef, and ice sheets.
Construction Sites
Awesome, Amazing-and Magnetic!Take a look at any busy playroom-it's a construction site! From their first blocks to when they pick up a toy car and go "Vroom-vroom!", kids are drawn to vehicles and putting things together. That irresistible combination is featured is this over-sized, so-much-to-do entry in the MAGNETOLOGY series. Flaps, gatefolds, and 45 magnetised workers, machines, and tools offer everything kids need to help construct a road, a house, a town. It's a proven way to encourage playful, hands-on exploration, sharpen observation skills, and build...bright minds!
By Marie Fordacq
Hardback
Ocean
45 magnetic pieces provide kids with lots of fun-and knowledge-that they can use to fill five dramatic oversized scenes. This all-in-one play set includes fascinating information, just right for its audience, about activities in and around the ocean, marine animals, and much more! It's the perfect travel and take-along book for young readers.
Vehicles
Take a ride-whether it's on a boat, plane, or on a rocket ship! Kids can use the 45 magnetic pieces included to fill 5 oversized scenes in this latest magnetology title. The all-in-one play set features fascinating information, just right for its audience, about all types of vehicles: those that travel on the road, on a farm, in space, and even underwater. When play is done, the pieces can be conveniently stored in the handy built-in pocket. A travel-friendly package with exceptional play value!
By Anne-Sophie Baumann
Hardback