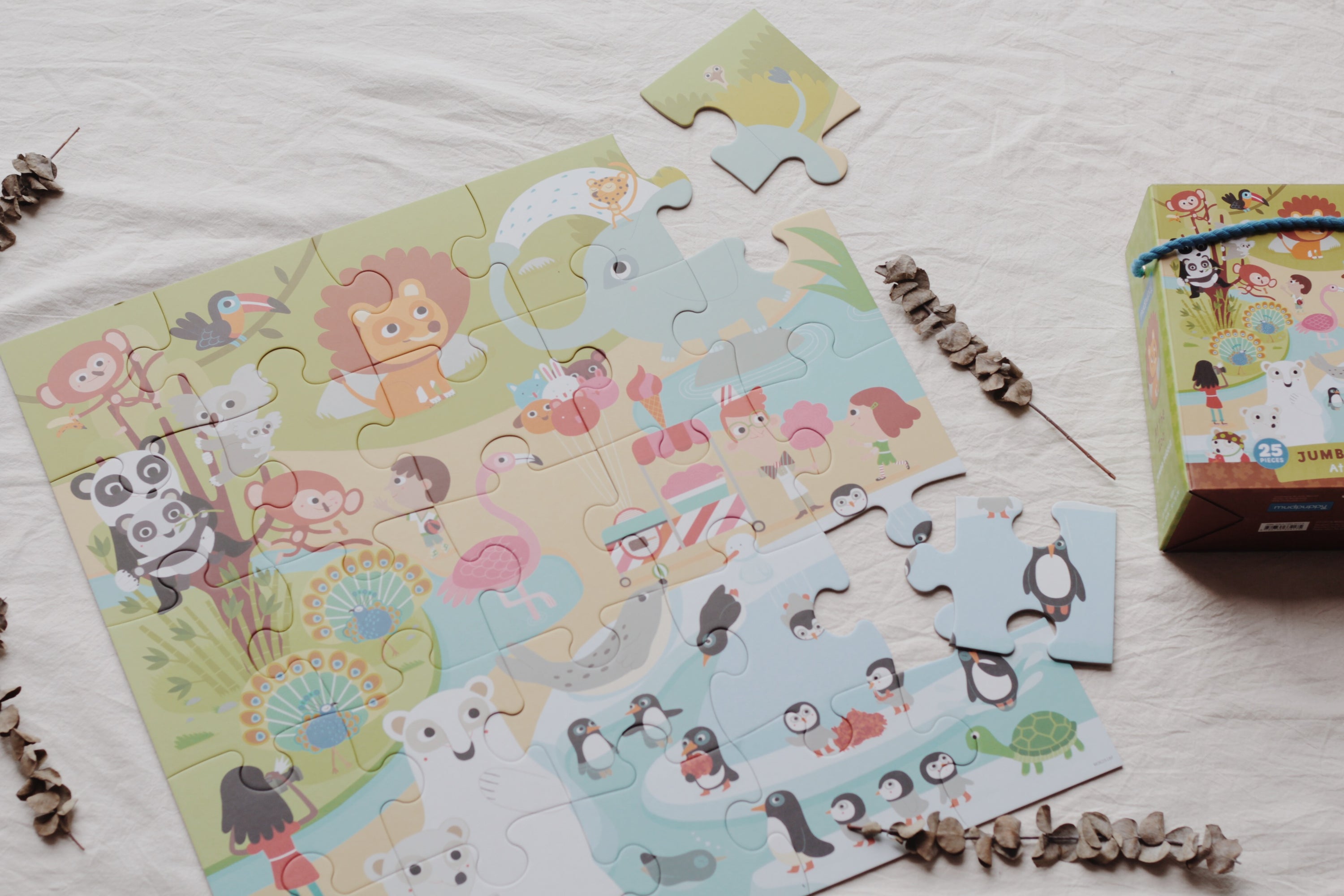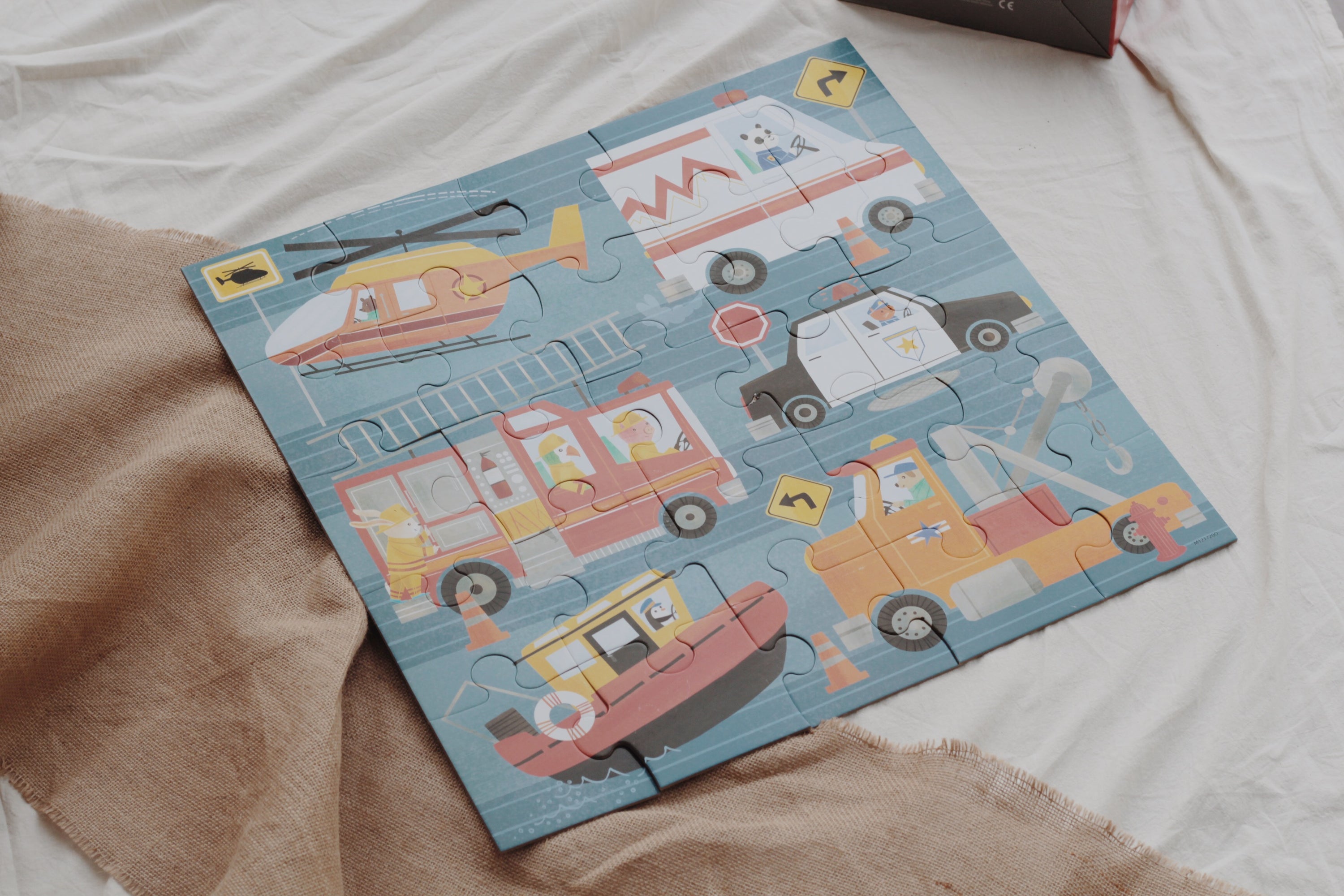 At the Zoo
Young children enjoy spending a day at the zoo. But on days where you can't make it to the zoo, this zoo puzzle is the next best thing. The puzzle features a whimsical zoo scene, featuring illustrations of animals like lions, polar bears, penguins and pandas. Each piece of the puzzle is of a large size, allowing it to fit the hand of a young child well.

Construction
The thick, large pieces with this Mudpuppy Jumbo Construction Site Puzzle are perfect for children aged 2 to 5. You can easily take this 25-piece puzzle with you for play time away from home. The puzzle features fun illustrations of construction equipment and measures 22-inches square when assembled.
To the Rescue
Piece together a fun scene of zooming rescue vehicles with Mudpuppy's To the Rescue Jumbo Puzzle. A police car, a fire truck, and an ambulance are just a few of the vehicles you'll find as you assemble the 25 oversized and durable puzzle pieces.
By Mudpuppy

Includes: 25-piece puzzle

Puzzle completion size : 55 cm square

Suitable for age 2 and above

Puzzle made from soy-based inks and non-toxic ink

On the go puzzle - with rope handle can bring it along on a trip