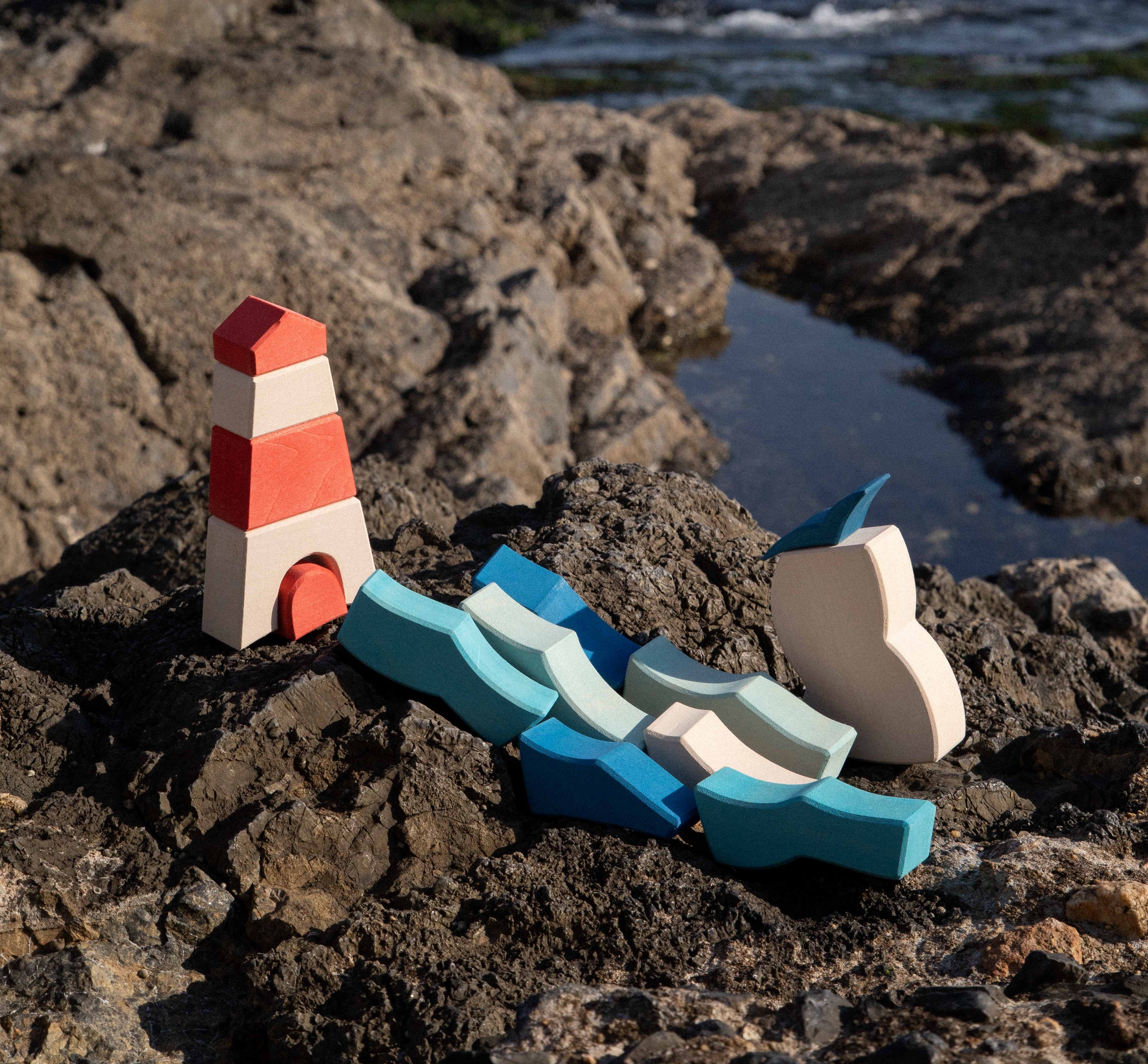 The Lighthouse Puzzle is a unique toy which has both puzzling and building functions. This is the set with varieties of shapes for the unique and audacious creations. Every block was cut, sanded and painted by hand from a solid wood. 
And they have very smooth warm feeling, that help children's sensory development. 
21 pieces set 
Made with limewood
Water based non-toxic paint
Care: Gently wipe with dry or slightly wet damp cloth. Then let it dry completely.