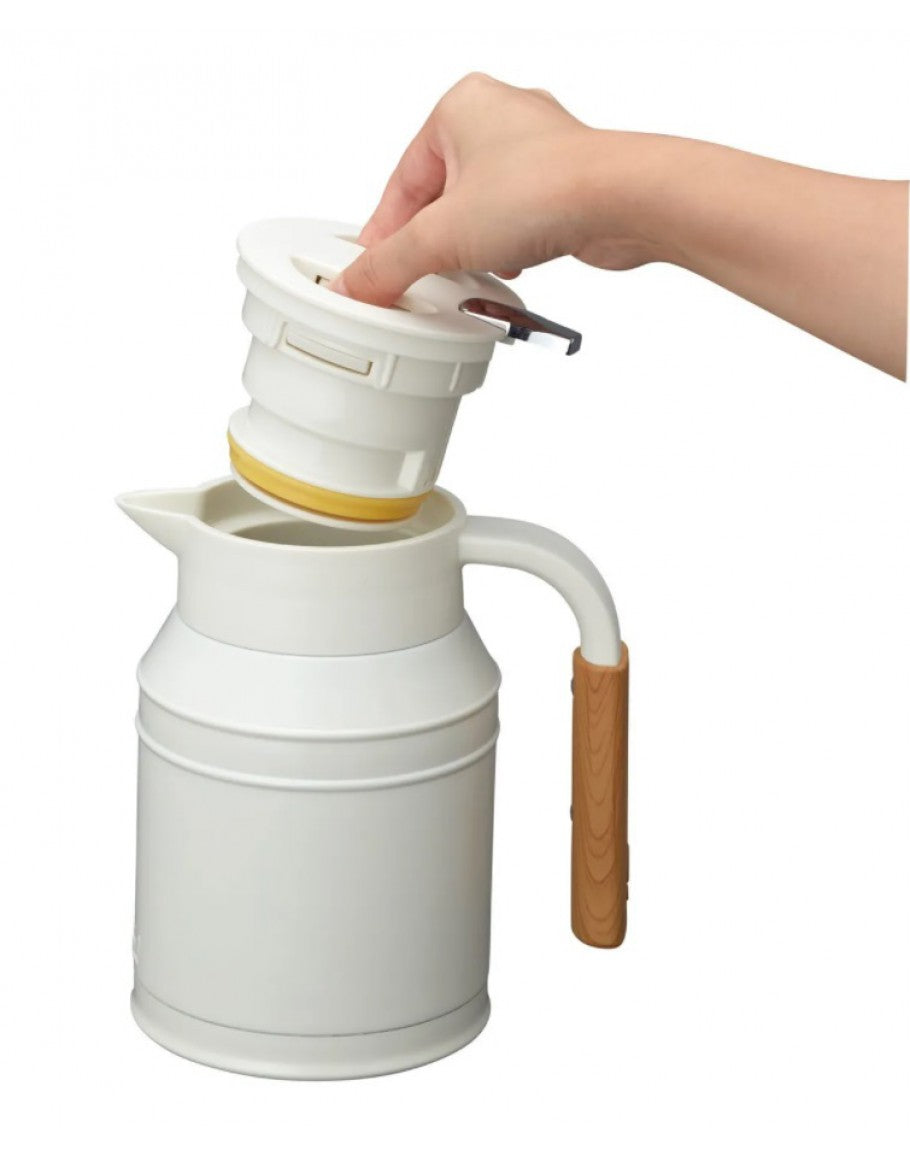 Table Top Thermal Tank (1L)
Mosh! Tabletop Tank is a large-capacity double-walled thermal insulated fashion pot that will keep your drinks hot (over 62 degrees) or cold (below 10 degrees) for over 10 hours.
Capacity: 1L
Measurement:

124(W) x 187(D) x 196(H) mm

Do not use dishwasher, microwave, freezer 
Product Feature

Vacuum is a two-fold structure, so either warmth or coldness will last
One-touch unit - easy to put on and take off the lid
Large diameter – easy to put ice and easy to wash internally
With a turntable at the base – it has a turn system unit to turn the pot around easily
Keep Hot (10 hrs): over 62 degrees 
Keep Hot (24 hrs): over 43 degrees 
Keep Cold (10 hrs): below 10 degree.
Material
Inner bottle: Stainless Steel 
Body: Stainless Steel (Acrylic Resin Coating)
Lid: Polypropylene (Stainless Steel)
Core: Polypropylene 
Packing: Silicone
Table Top Thermal Tank (1L)