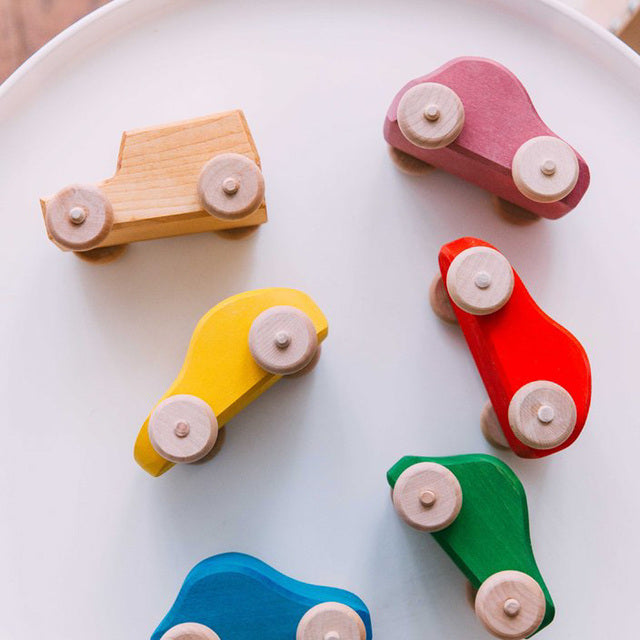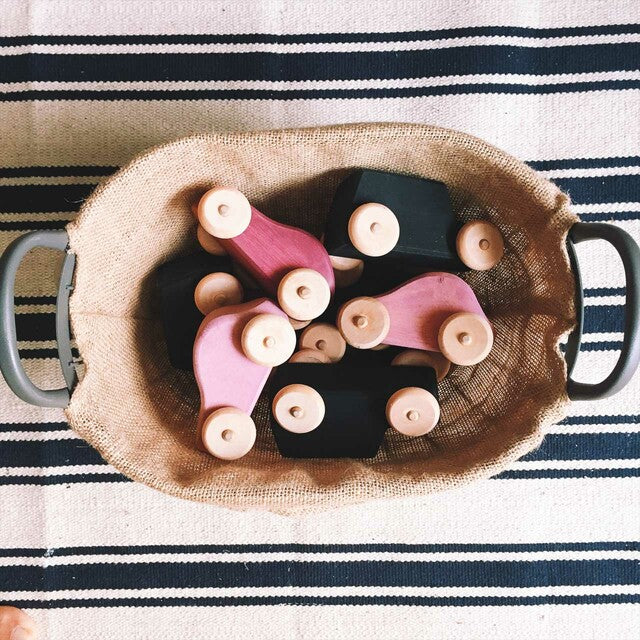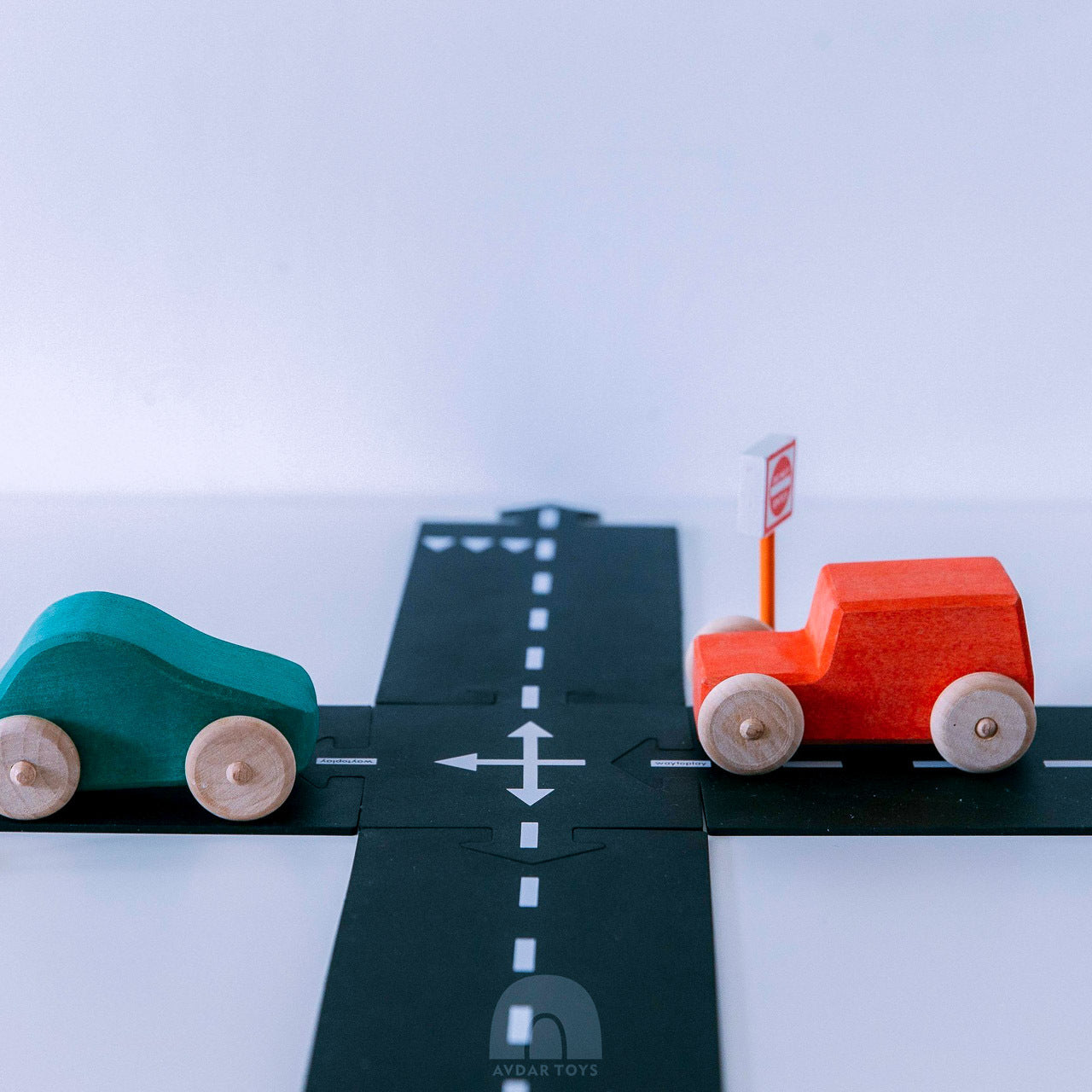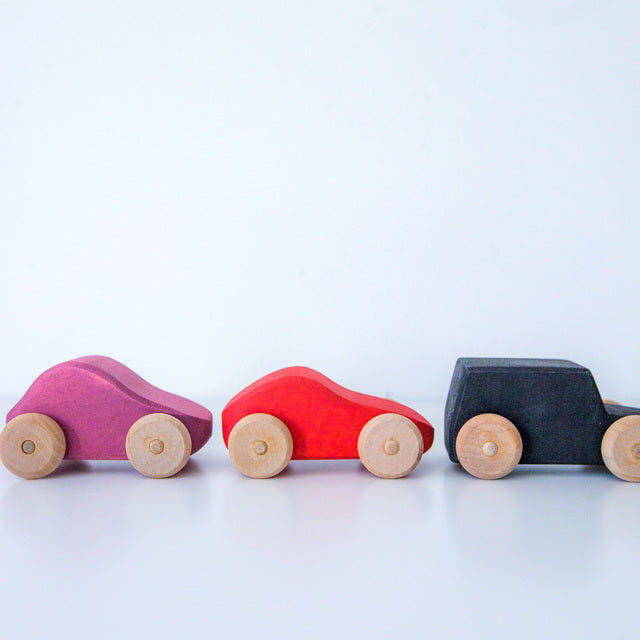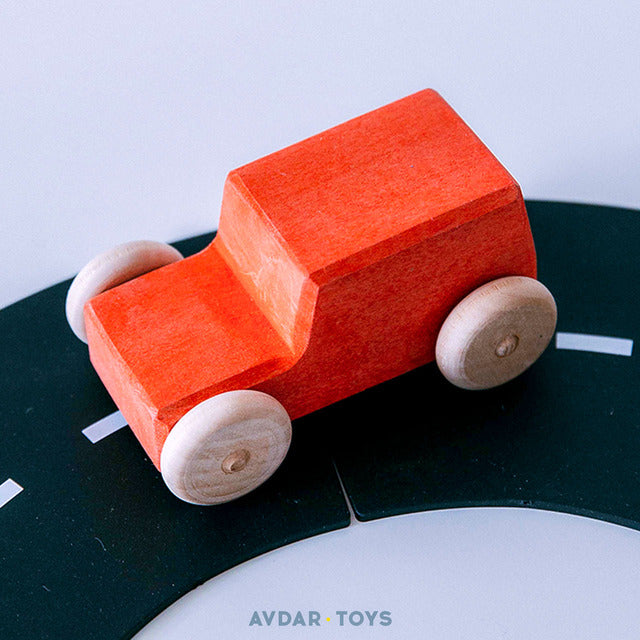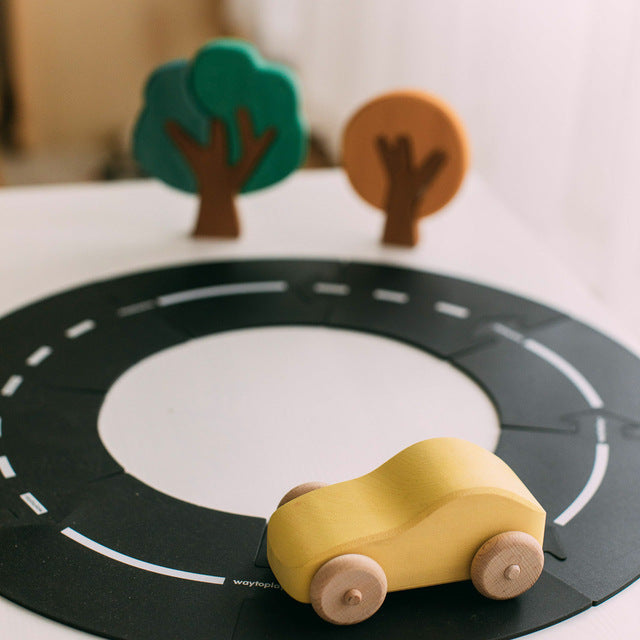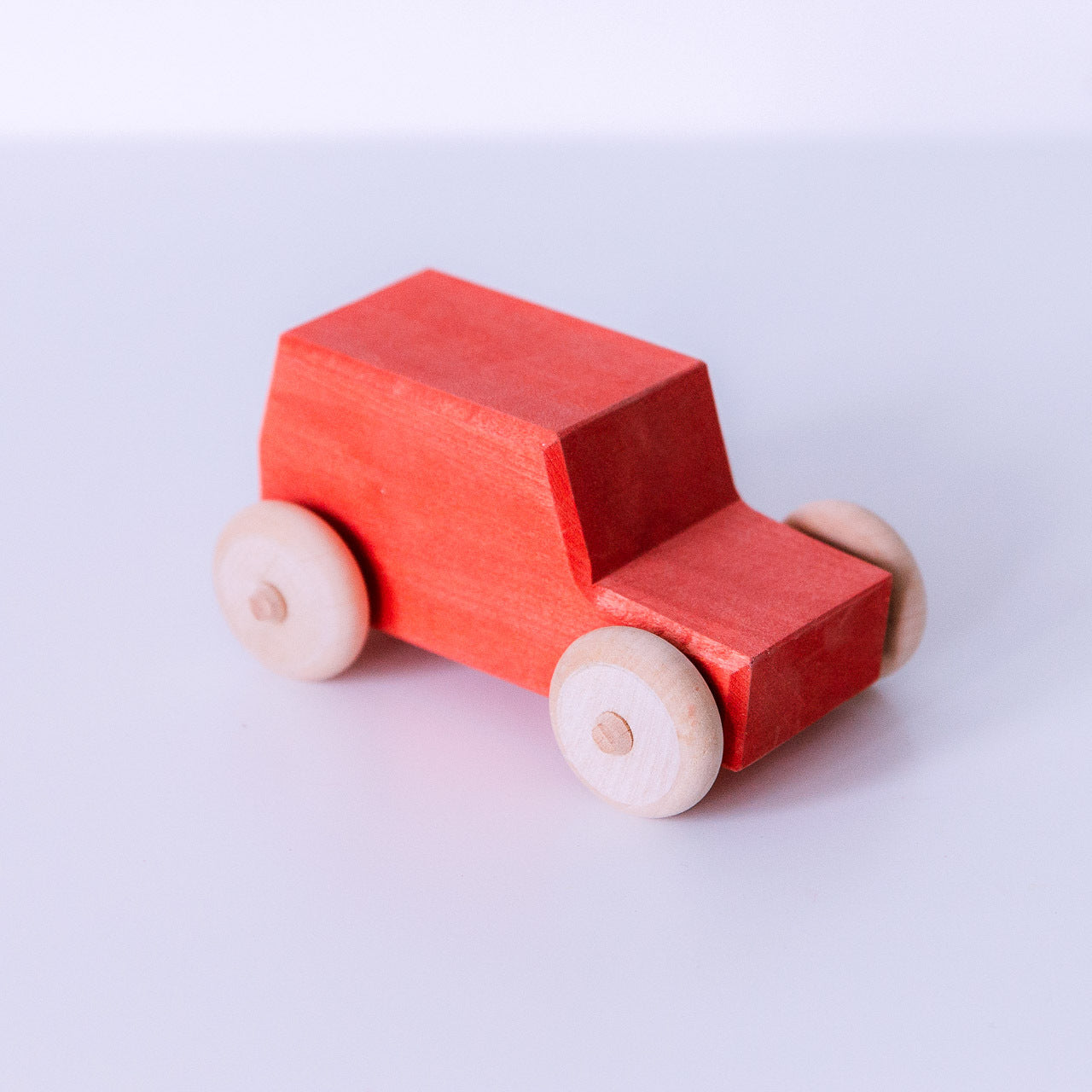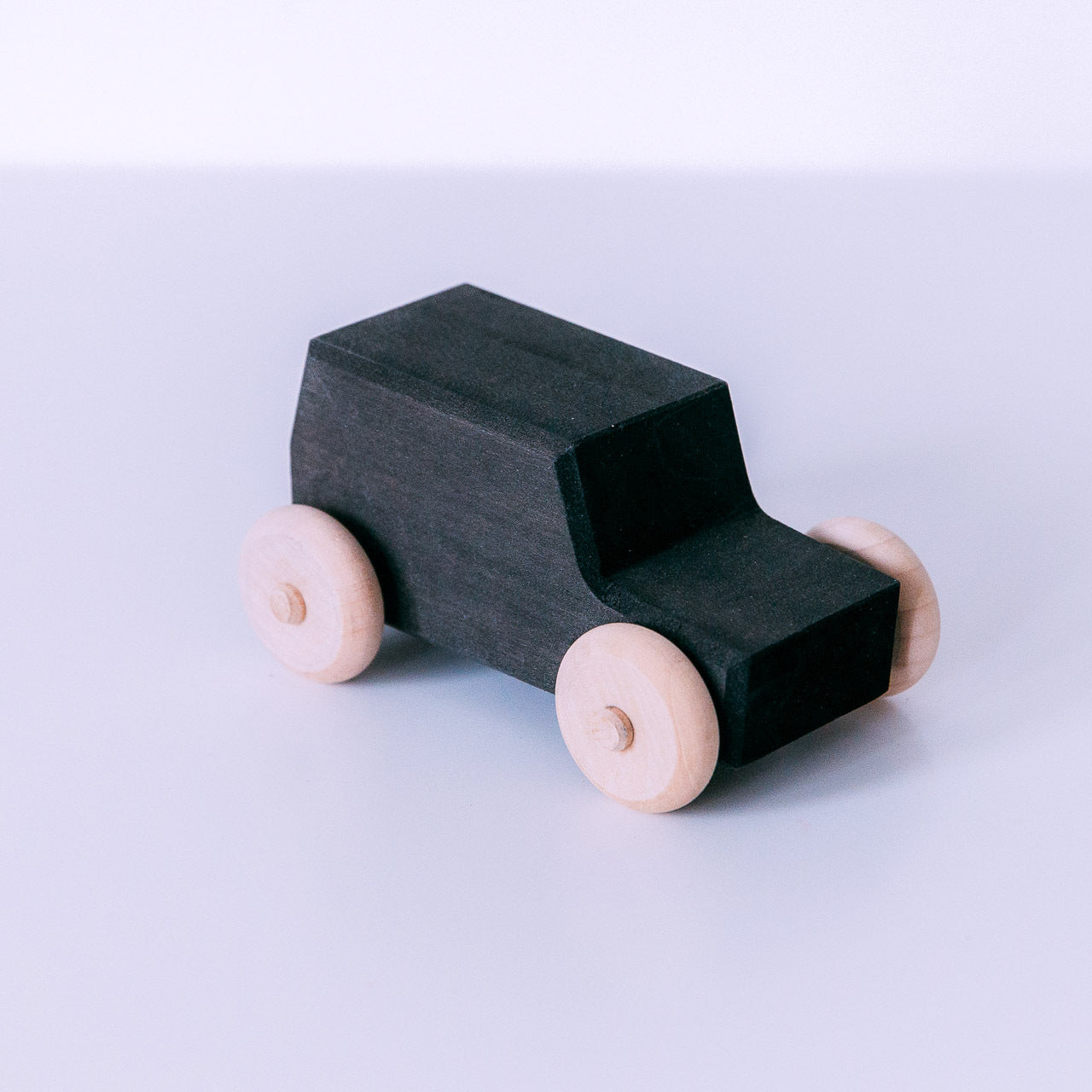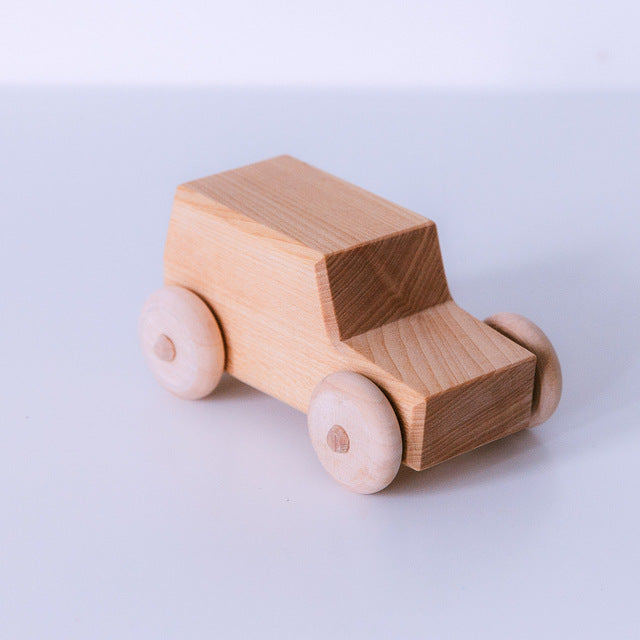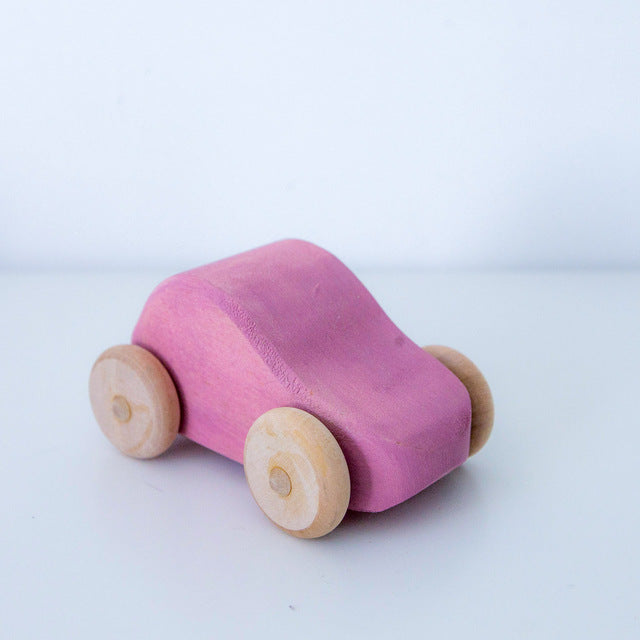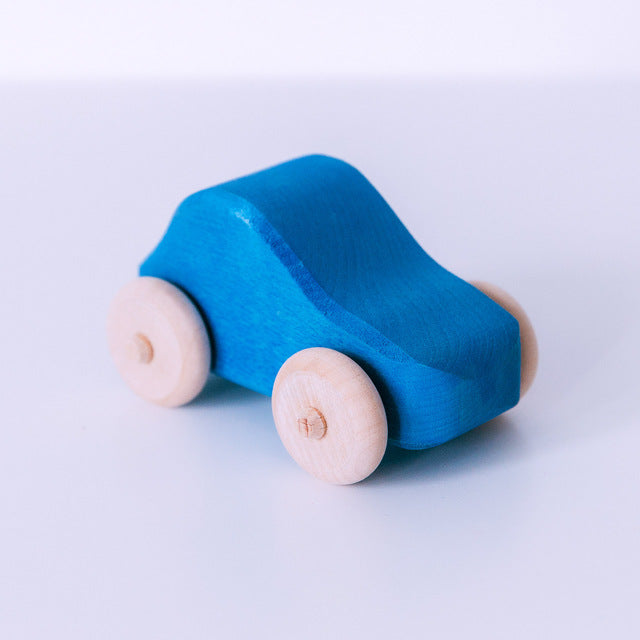 Handmade wooden cars and jeeps for your little ones to incorporate into small world play or to simply push along on vehicle playmat! Choose your favourite colour and model across our selection.
Made with limewood

Dimension : 15 x 5 x 5 cm

Water-based non-toxic paint
Care: Gently wipe with dry or slightly wet damp cloth. Then let it dry completely.