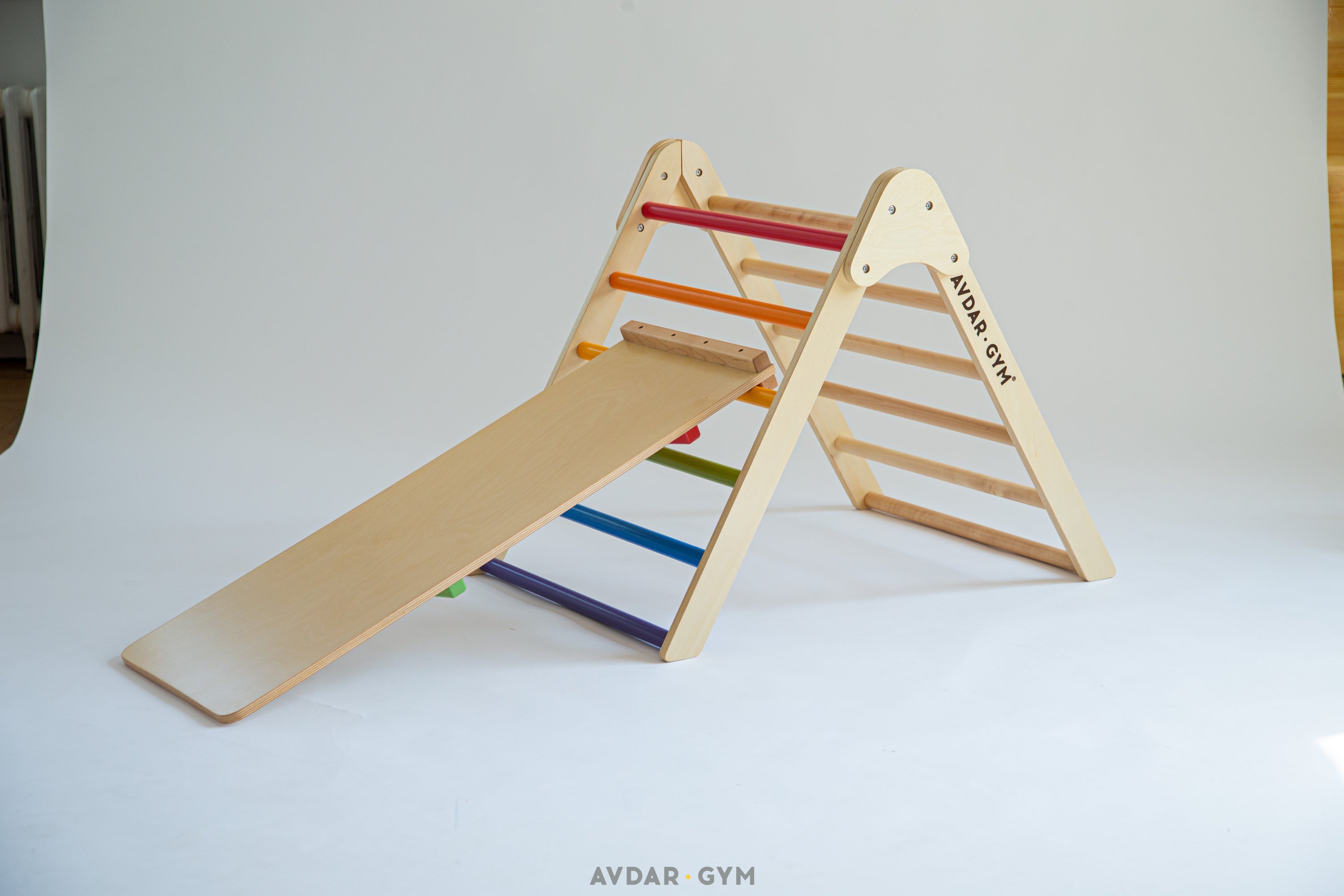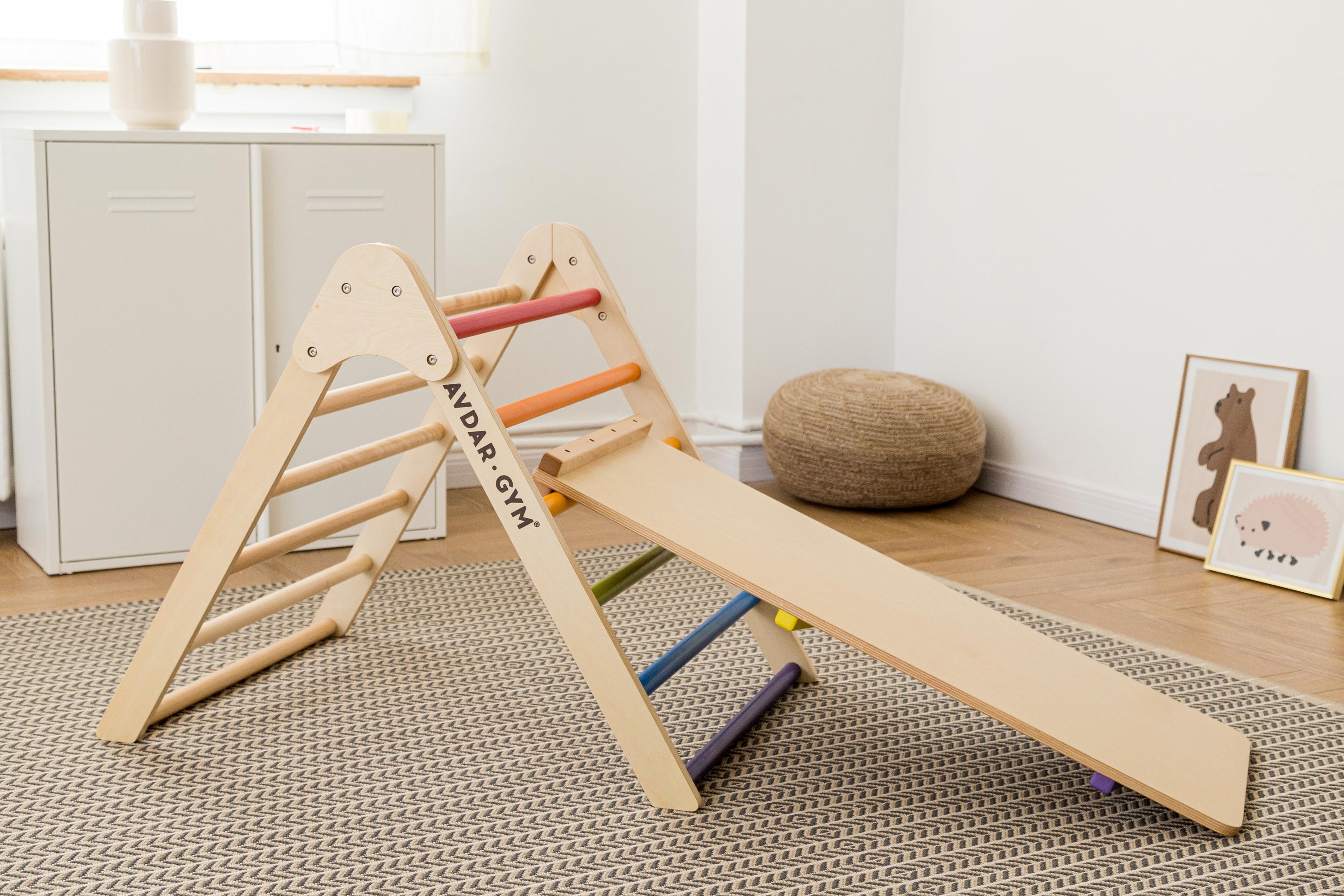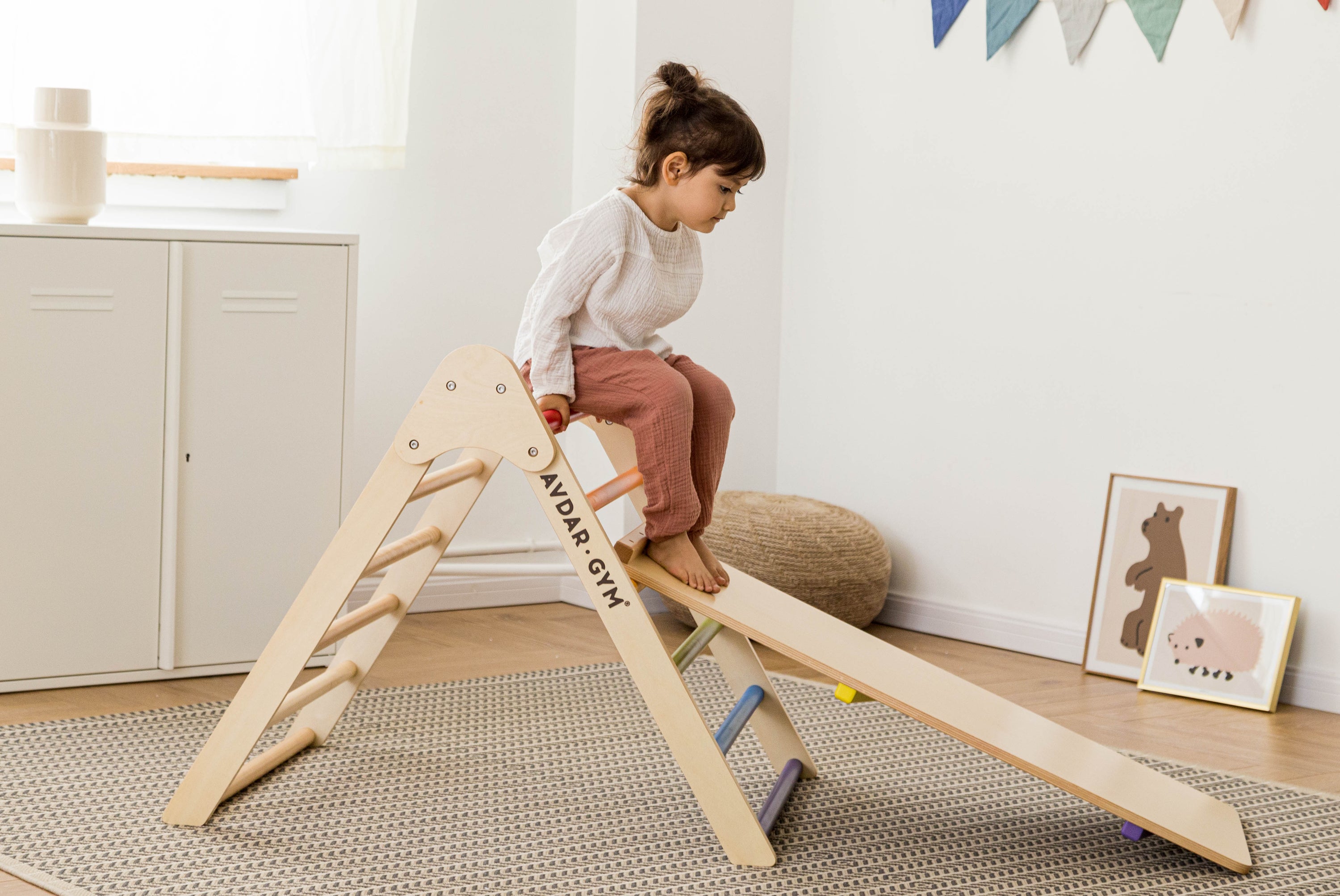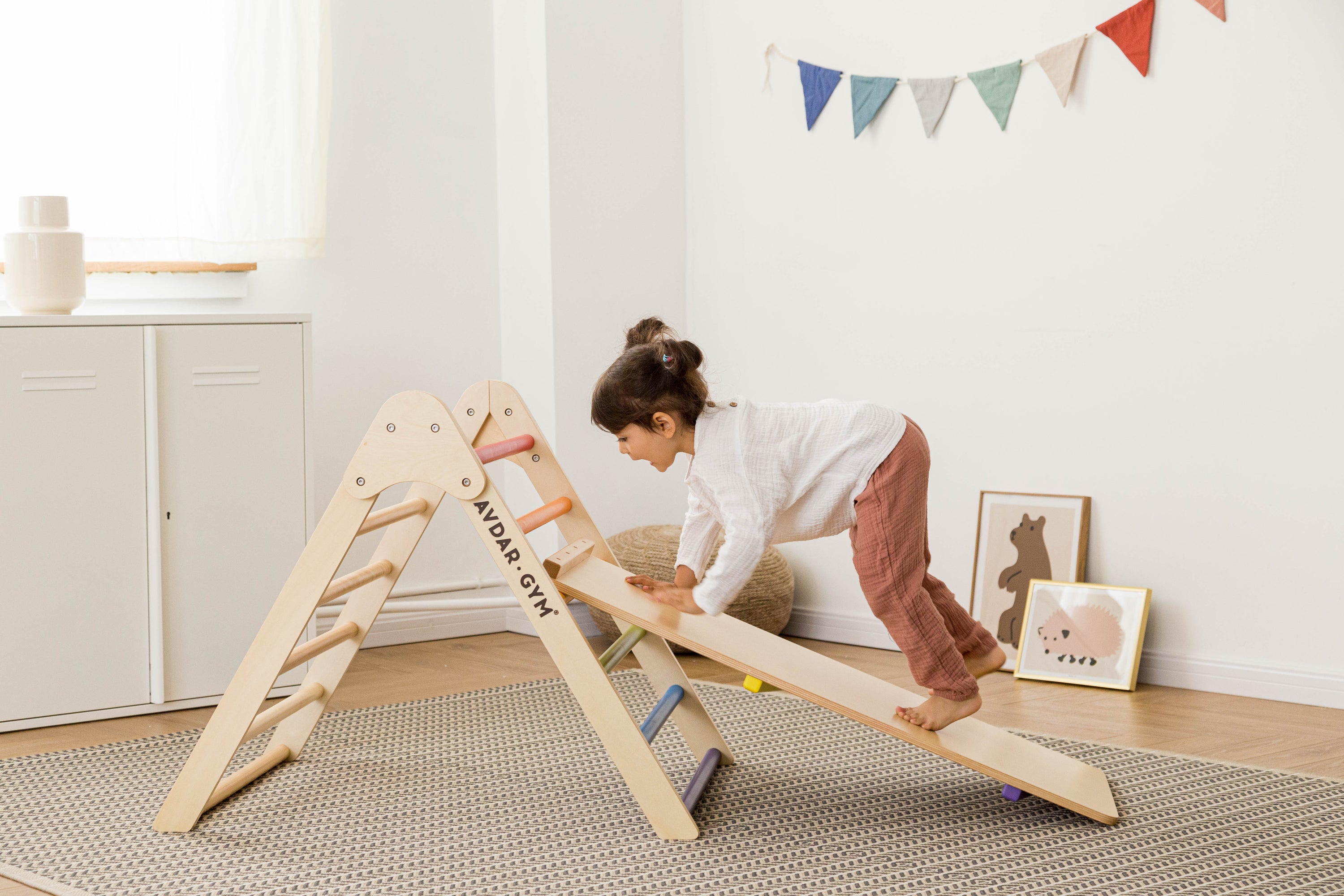 The Pikler triangle is a versatile and safe option for crawling babies and children to explore and climb. Children can develop all sorts of skills appropriate for their age naturally with this pikler arch by providing various challenges and encourage opportunities that promote spatial awareness, concentration, self-confidence, autonomy and sense of achievement.
Develop physical strength and balancing skills
Dimension: 60 x 90 x 70 cm
Made from Birch Wood and Birch Multilayer Board
Painted with non-toxic water-based colours
Parental supervision is essential
Please note that free shipping above RM150 does not apply to Avdar Gym products due to the weight.