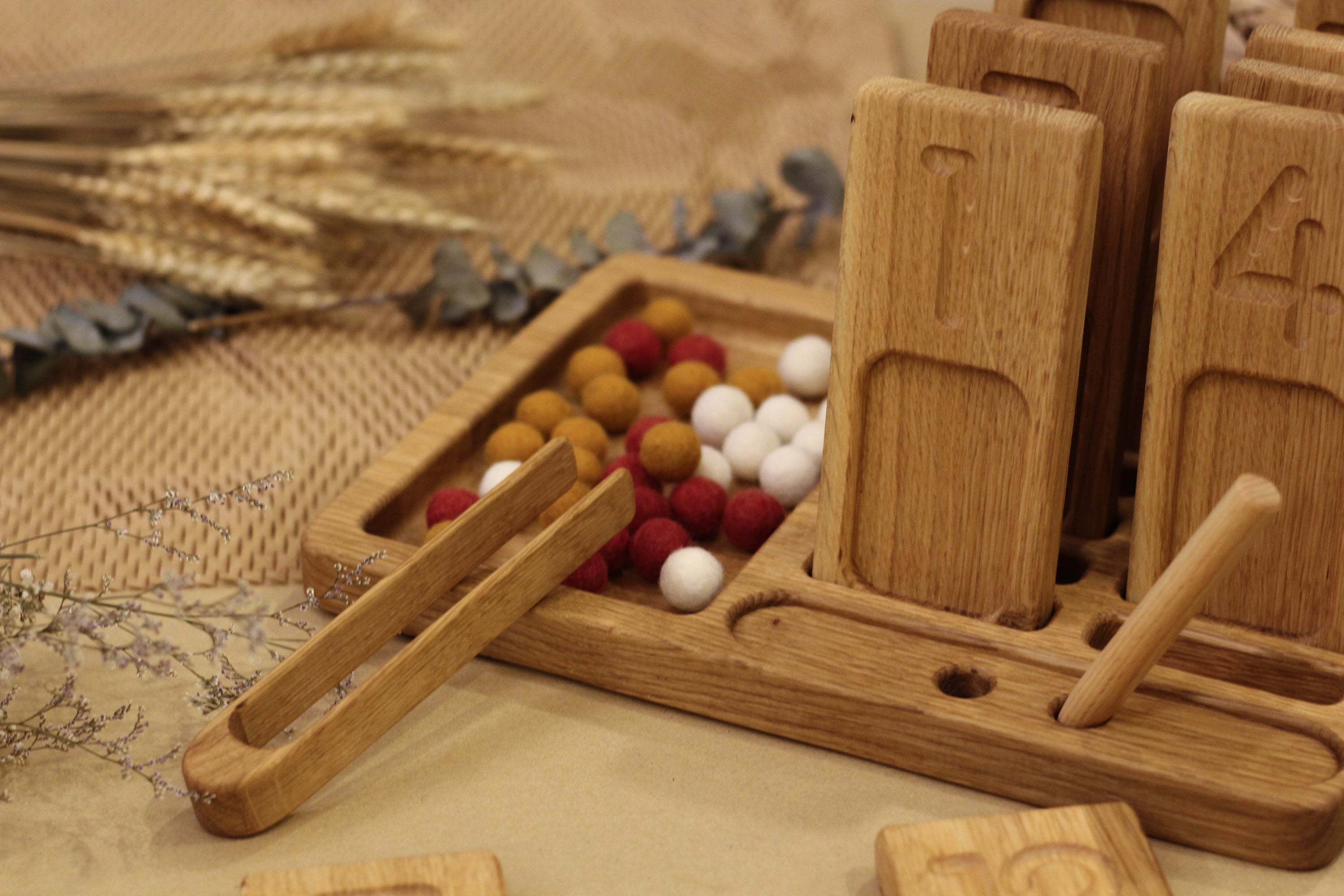 Number Board with Tracing Trays
Perfect board for your child to learn numbers in a fun an interactive way! Learning 1-20 by tracing the numbers on the tray. Or you can count the numbers by putting the felt balls into the number trays. The trays also come with plus and minus. You can perform simple math tasks with it together with the felt balls.
Includes 1 single-sided learning board, 1 set of double-sided tracing number trays, 1 tweezer, 2 tracing tools, 20 felt balls
Handmade in Kyiv, Ukraine
Made of Oak with natural oil
Board: 20 x 30 cm / 7.87 x 11.8 "
Tray: 14.5 x 6.5 cm / 5.7 x 2.5 "
Felt balls approx. 1.5 cm  0.59 "
Number Board with Tracing Trays