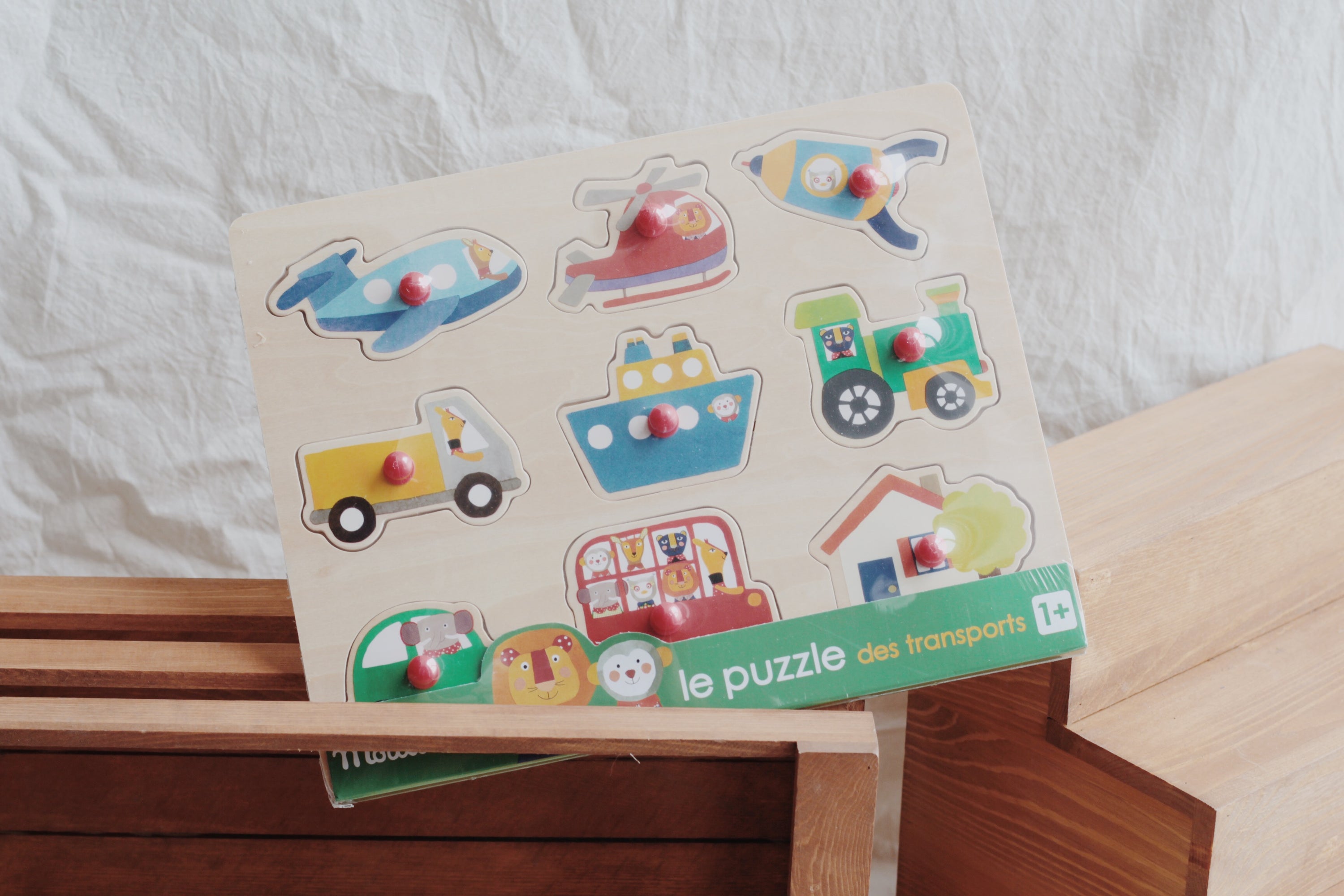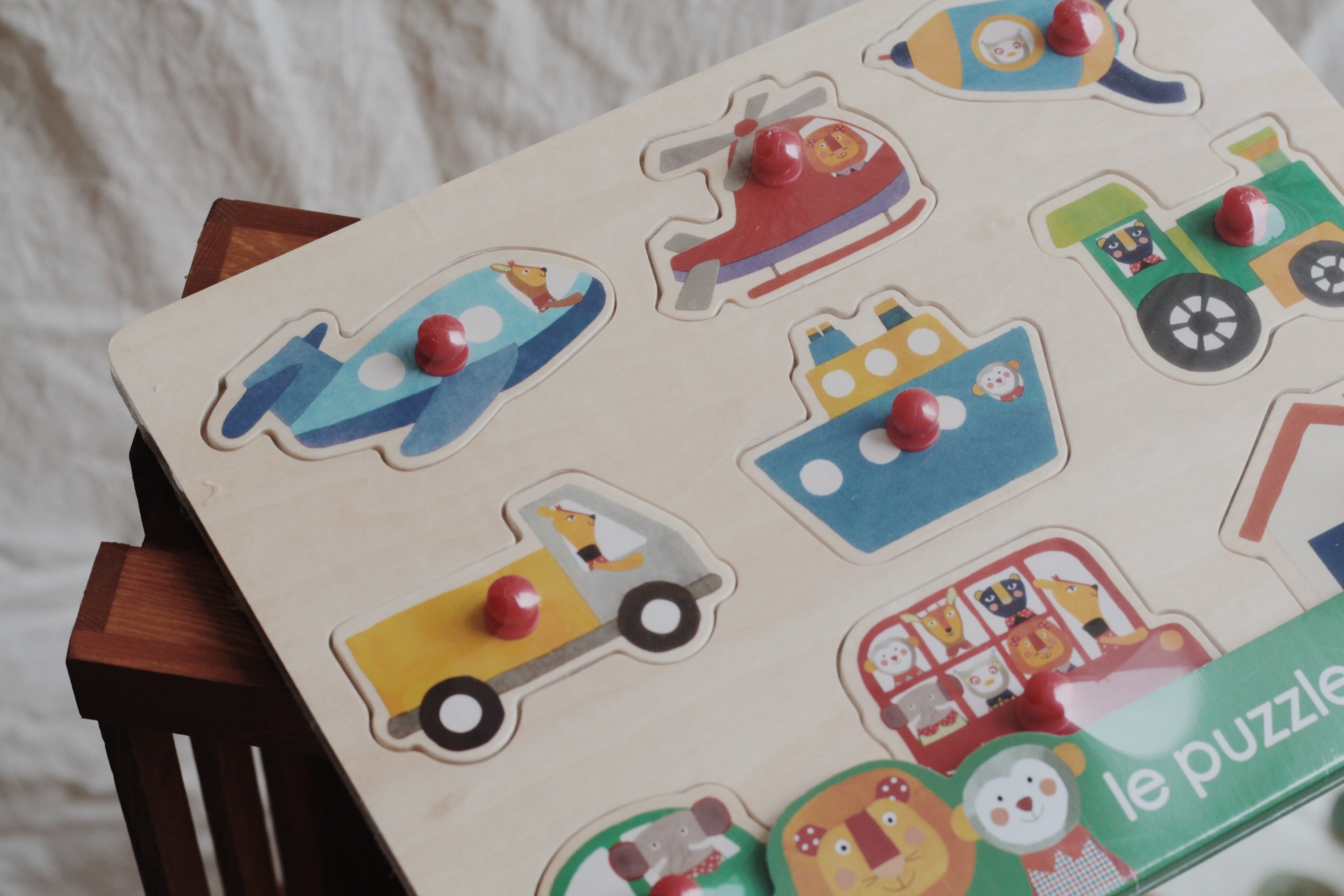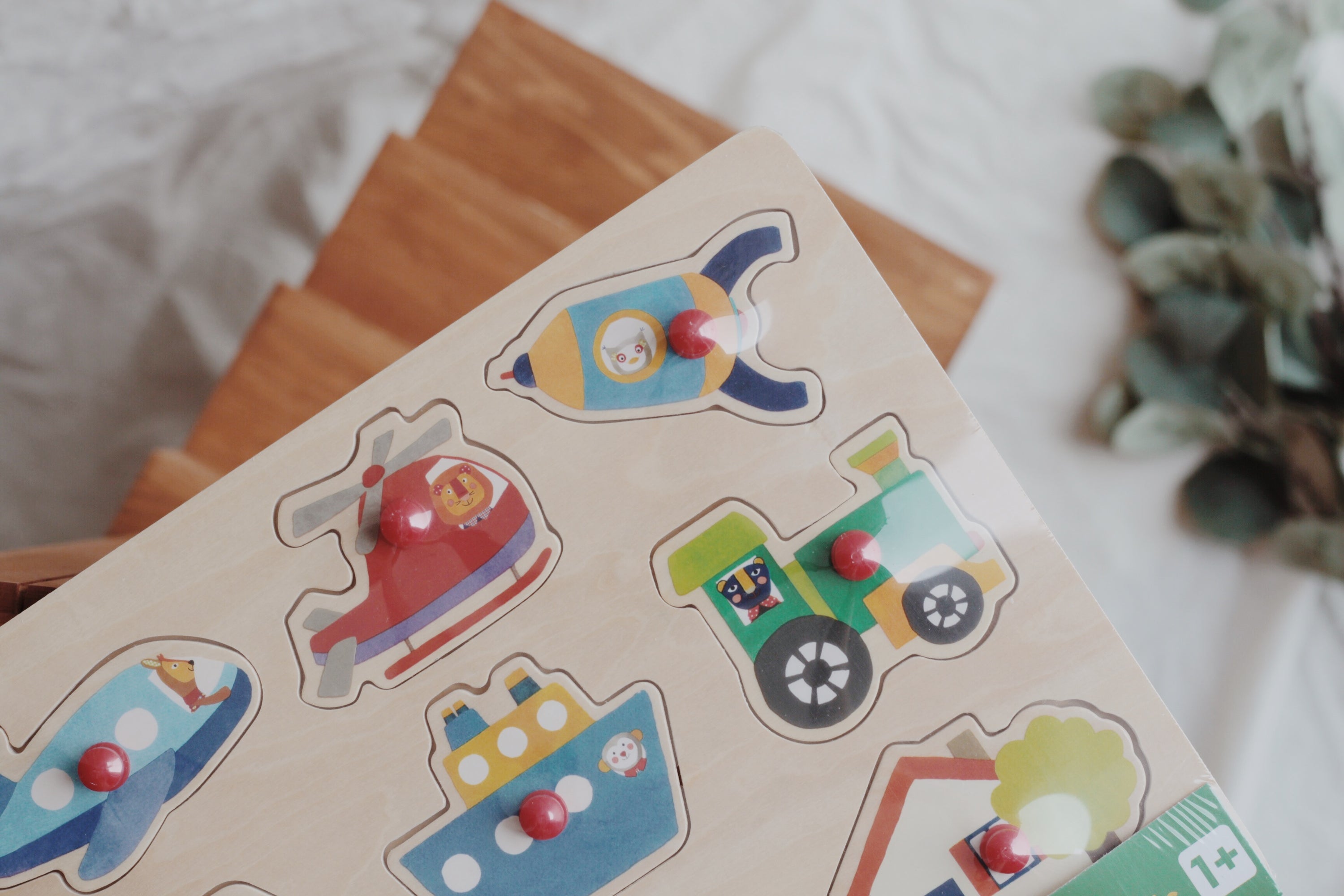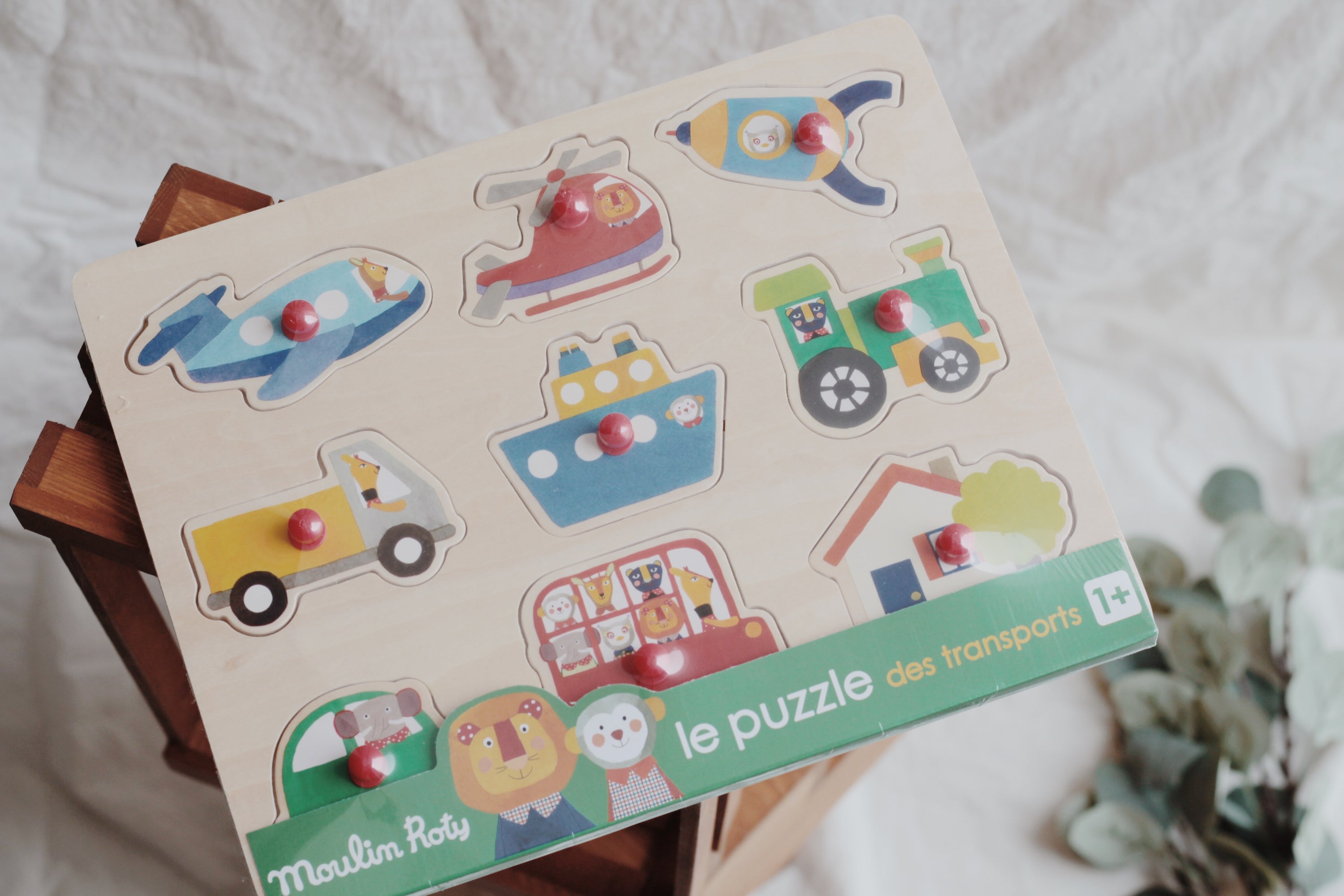 Les Popipop Wooden Transport Peg Puzzle
This transport peg puzzle is a great first puzzle. This sturdy wooden puzzle consists of 9 pieces that can be lifted out of the backing board with a large 'peg' – easy for little fingers to grasp. Wonderful for promoting hand-eye co-ordination and fine motor skills.
Behind each puzzle piece is a smaller version of the illustration – increasing the chance of a successful placement and thereby encouraging a sense of achievement. It also provides the child with the opportunity to match pairs and assistance with replacing the piece in the correct orientation.
Dimensions: 28 x 22.5 cm
Materials: Wood

Suitable from 18 months+
Care:
Clean with a damp cloth and dry well
Les Popipop Wooden Transport Peg Puzzle