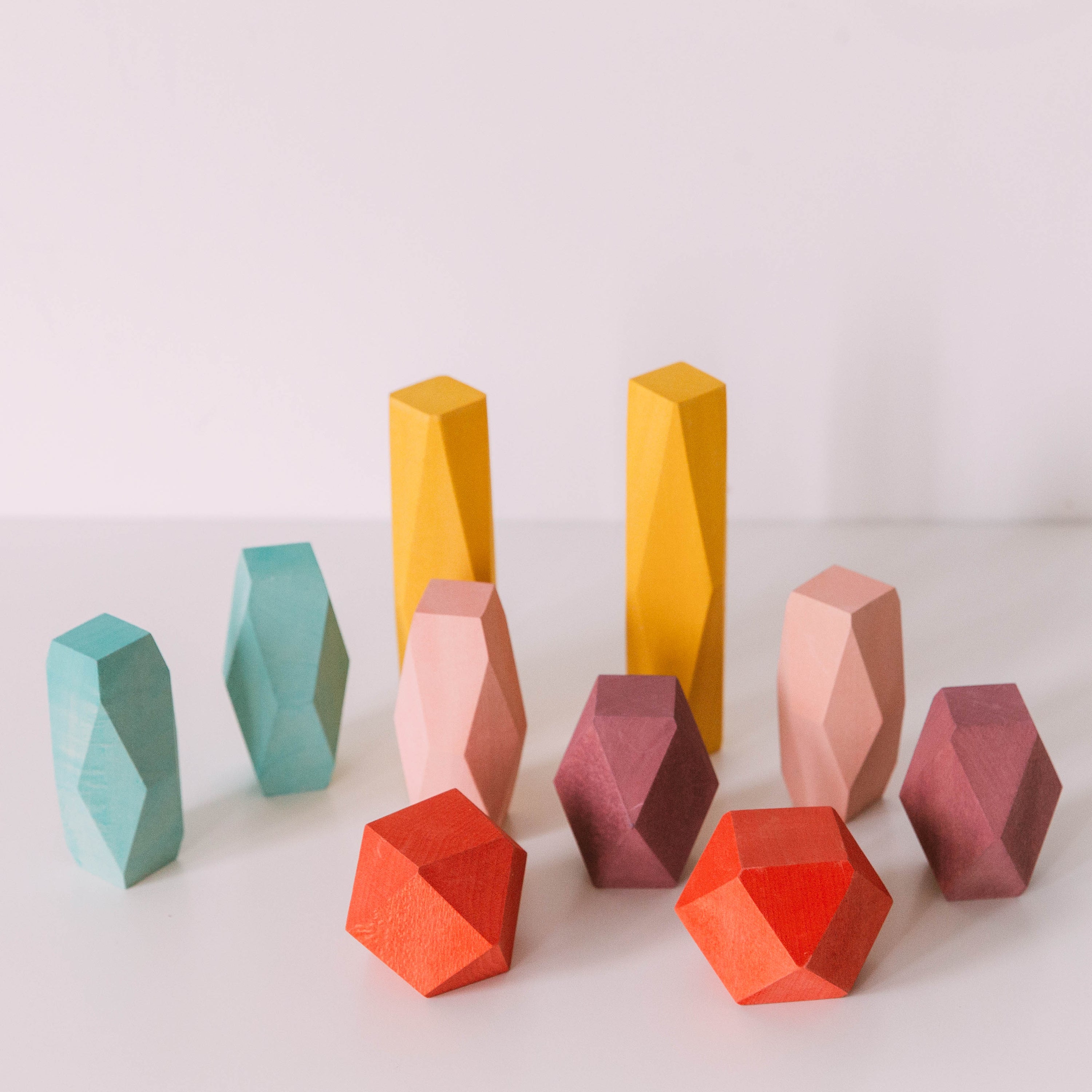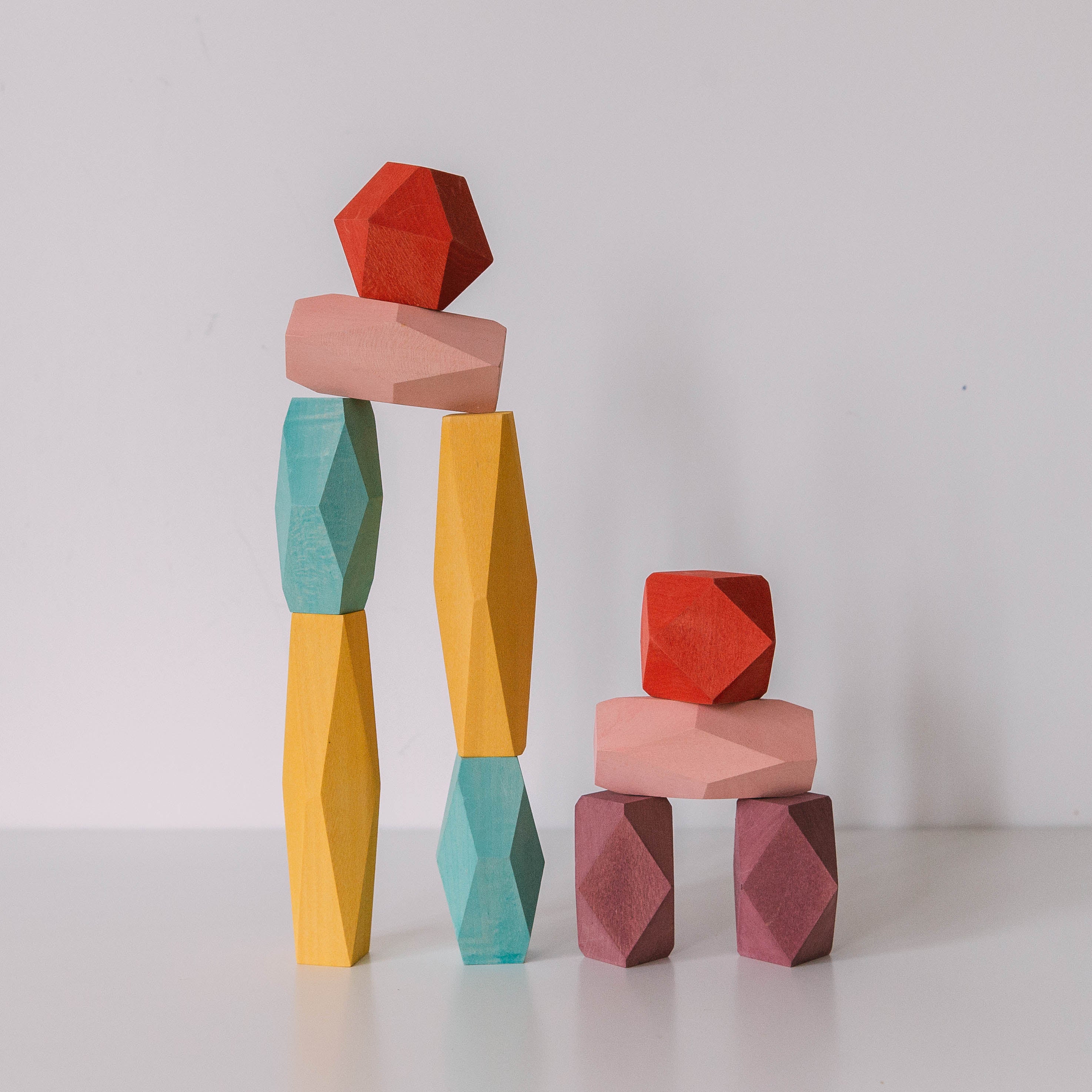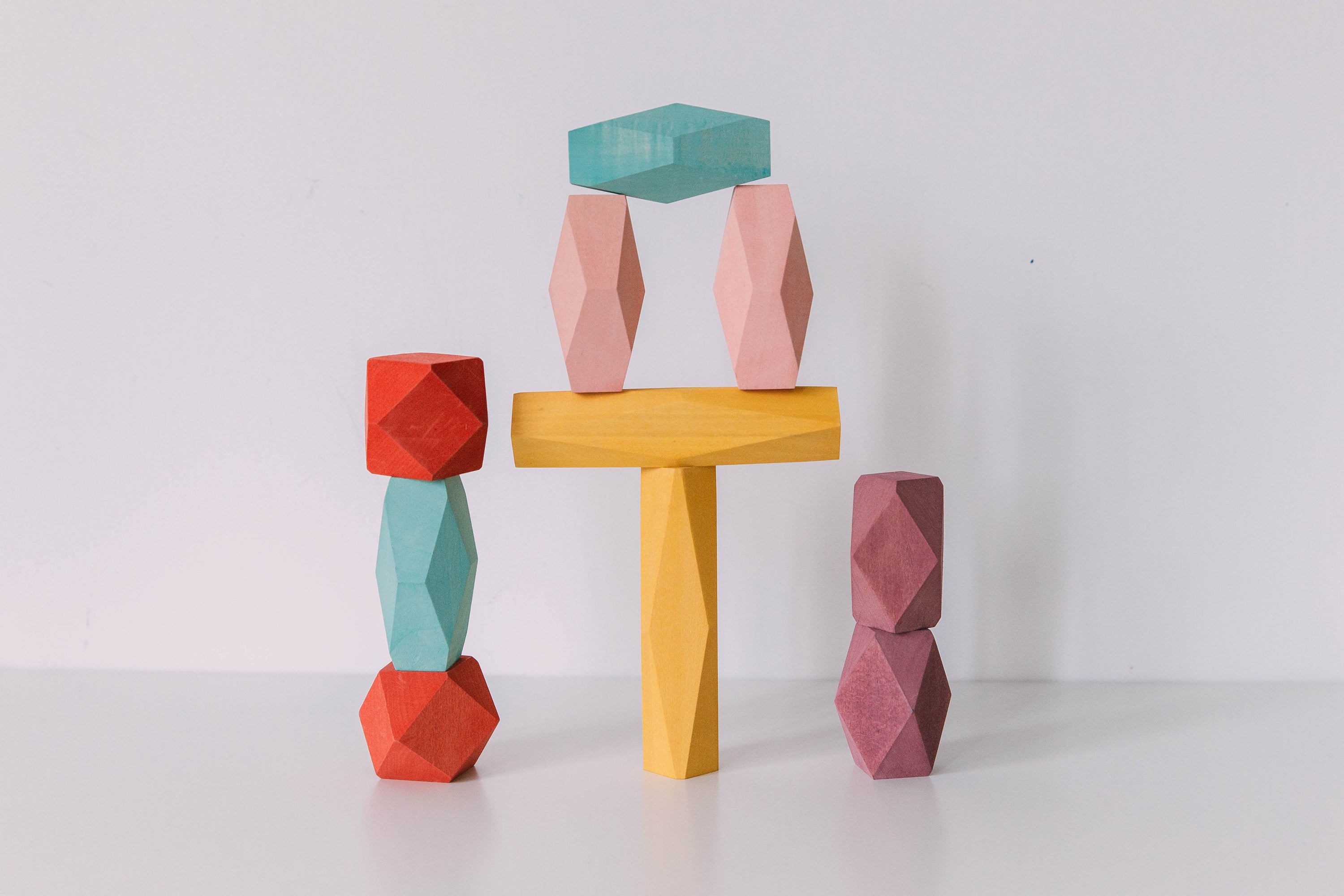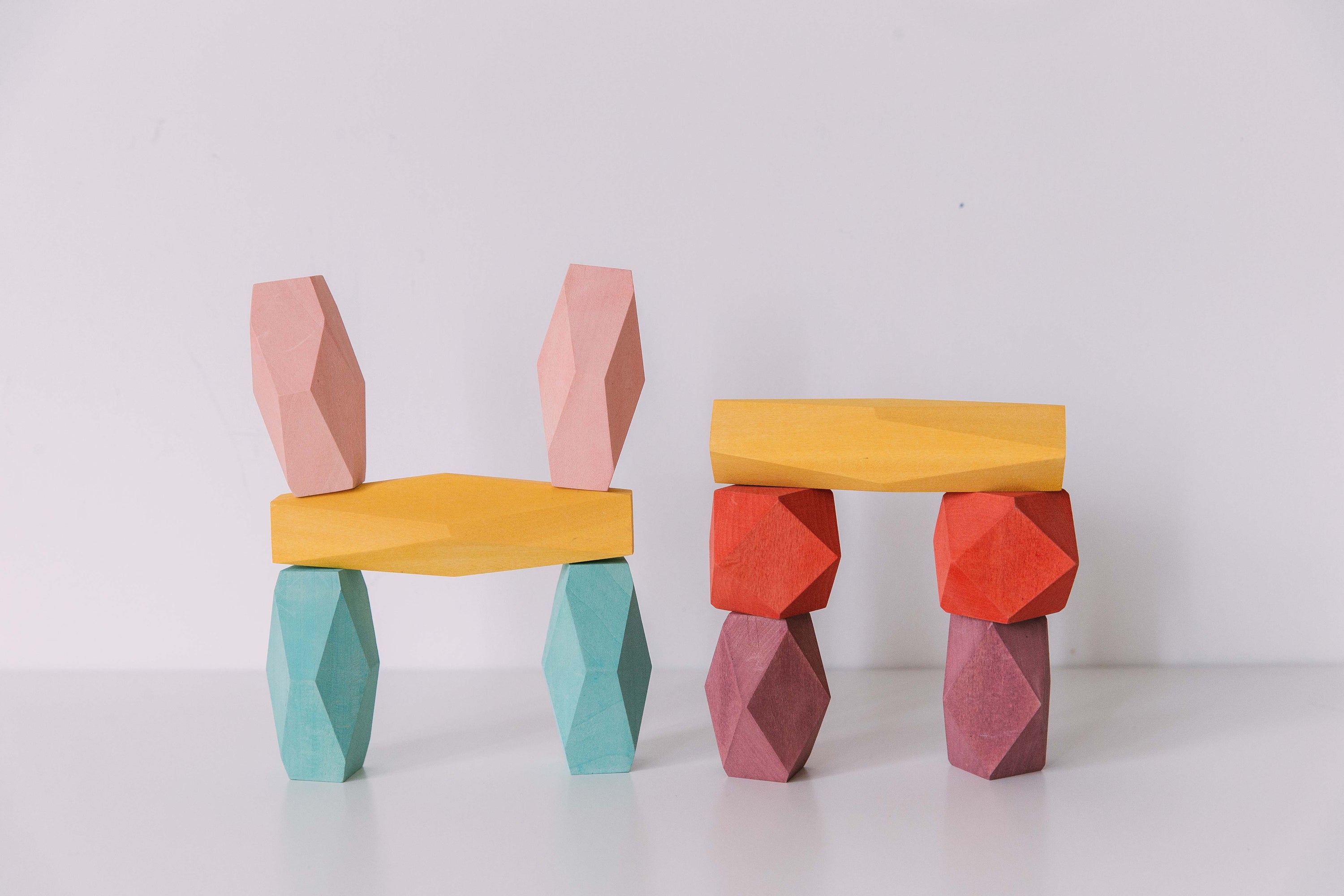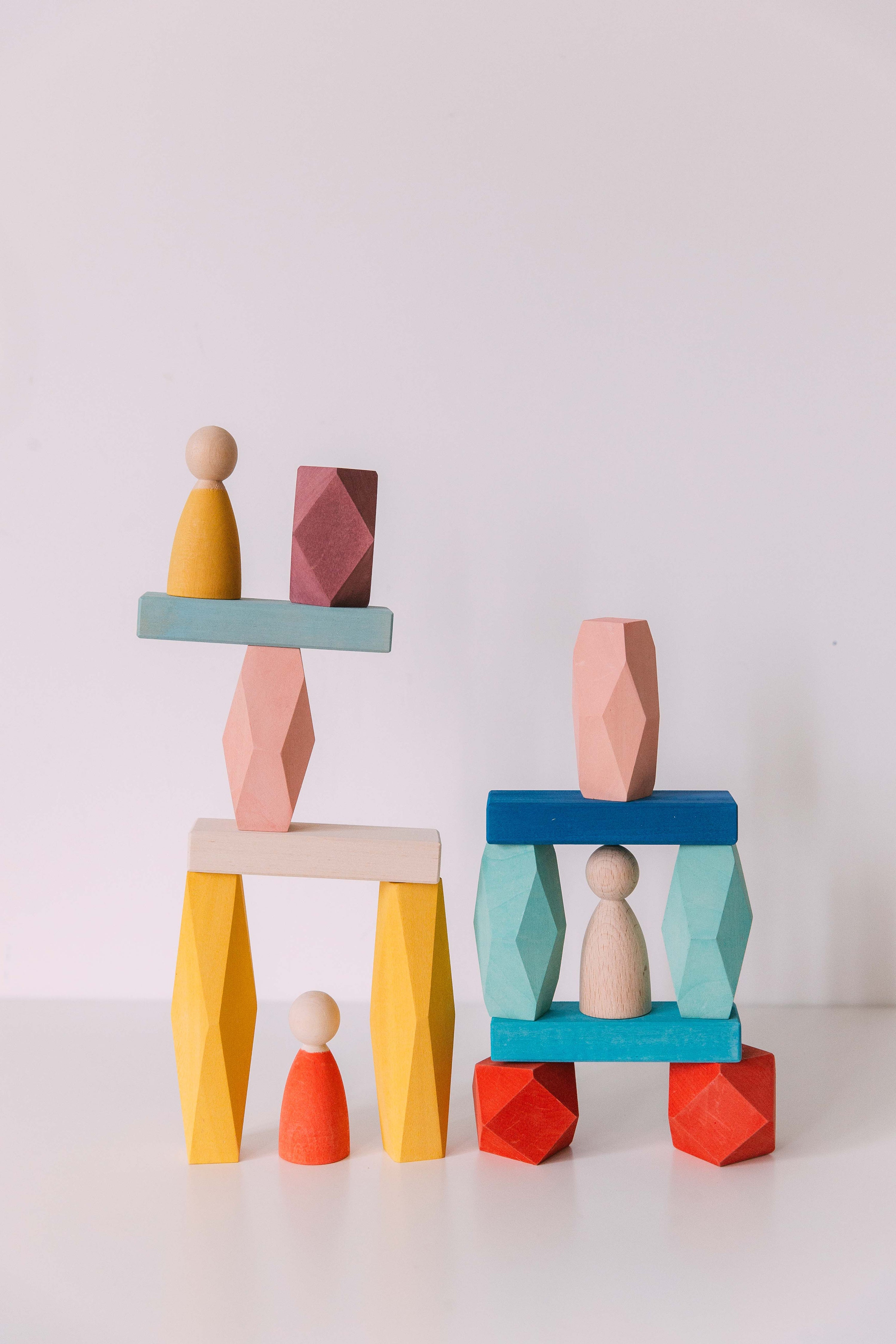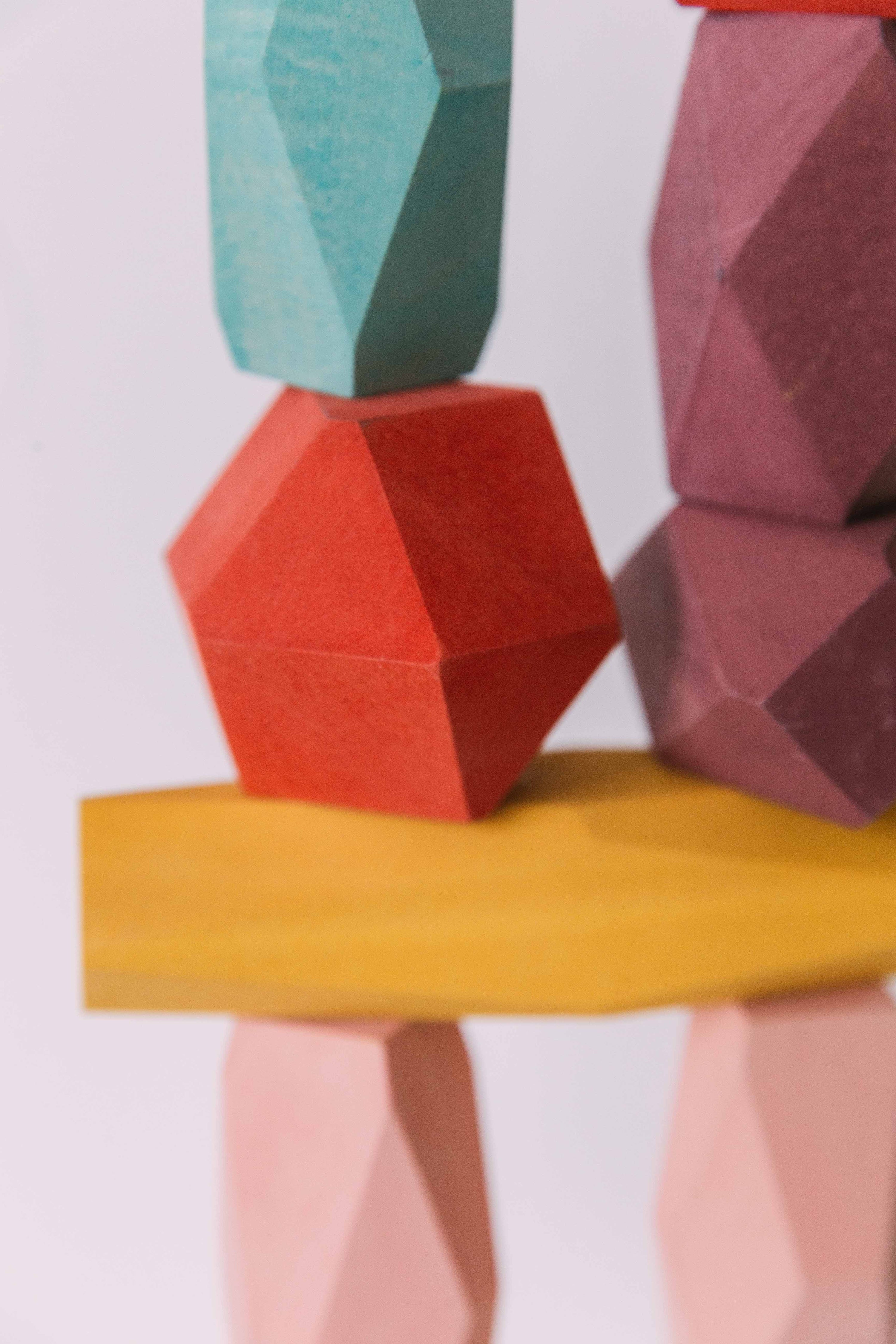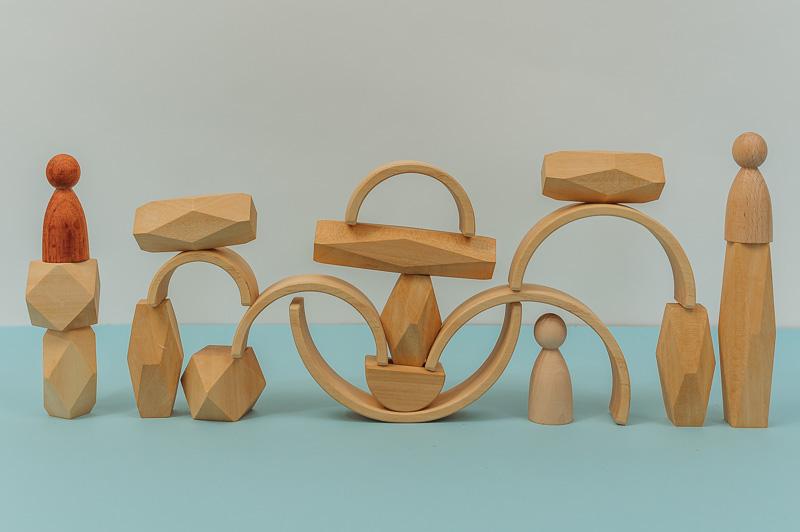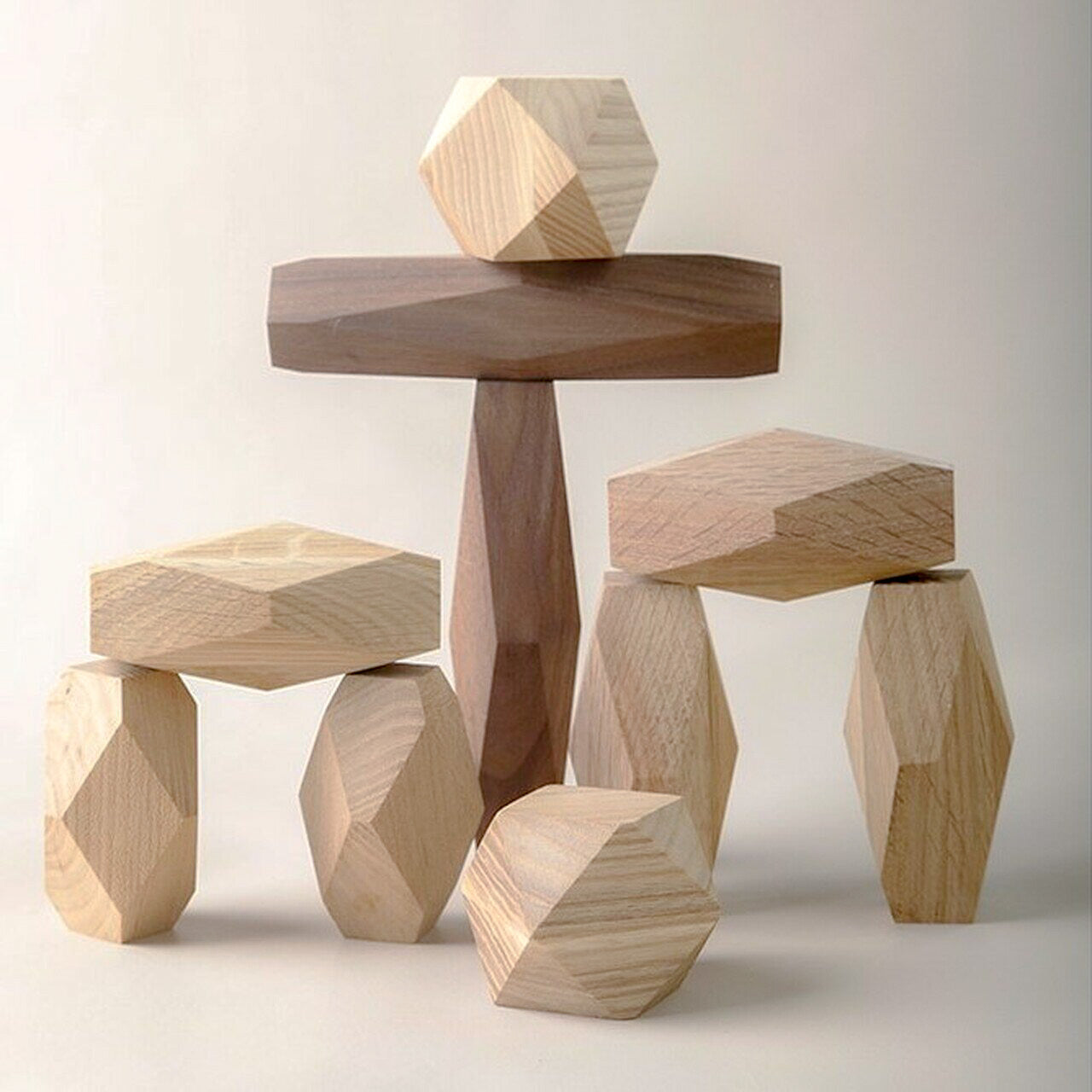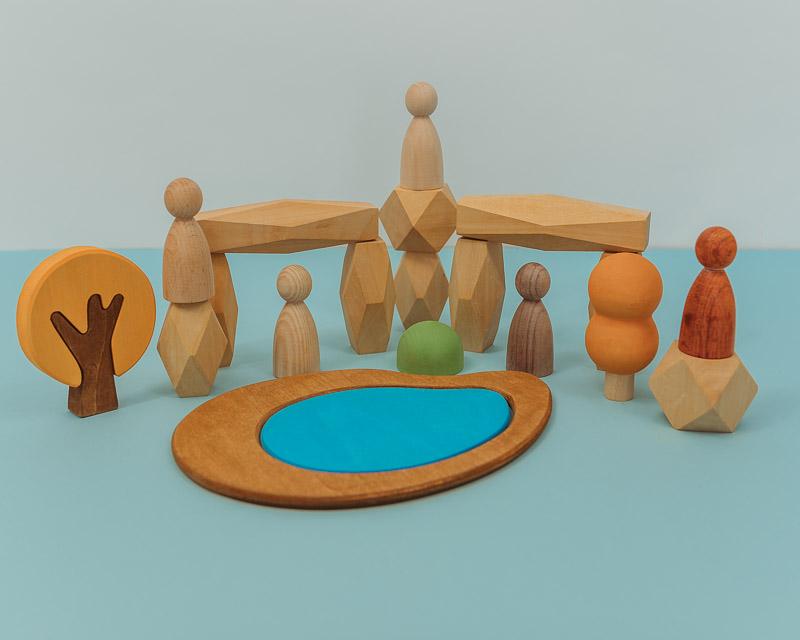 These multifaceted gem-like rocks allow your little ones and adults alike to create gravity-defying sculptures. A simple game to explore balancing, weighting, building towers and so much more.
10 piece set
Each block is between 11 - 15cm long
Comes with linen storage bag
Made with limewood 
Water based non-toxic paint
Care: Gently wipe with dry or slightly wet damp cloth. Then let it dry completely.